The March 28, 2013 issue of Famitsu Weekly has included an article on Kingdom Hearts χ[chi] (pronounced "Kingdom Hearts Key"), the currently Japan-only Kingdom Hearts game for web browsers. The article explains that while playing Kingdom Hearts χ[chi], the player will join one of 5 teams and compete against each other. The teams are based on animals, and are known as "Unikorunisu" (Unicorns), "Reoparudosu" (Leopards), "Anguisu" (???), "Urupeusu" (???) and "Urususu" (???). A full translation will be available soon.
bKvEBVAvUq has uploaded a scan of the article, and thanks to him, this can be seen below.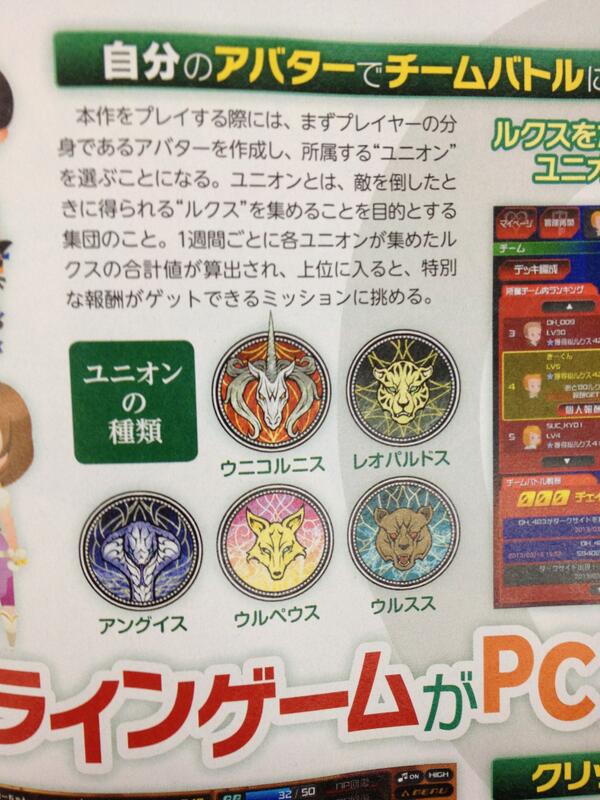 Update: Oishii has translated the information in this scan, which you can read below.
In this work, when a player begins creating their own avatar, they can choose a "Union" to join. A Union is a group with which you kill enemies with the purpose of collecting "Lux". Every week, the amount of Lux collected by each Union is calculated. If you enter the highest rank, you can take part in a mission where it is possible to obtain a special reward.