The Kingdom Hearts Union x team has addressed the Android 10 system issue.
 
Quote

We are currently aware that players running the Android 10 operating system may be unable to run KINGDOM HEARTS Union χ[Cross] properly.

We would like to assure our players that we are currently working on supporting Android 10. More information will be provided at a later time.

We sincerely apologize for any inconvenience this may be causing, and we thank you for your patience and understanding.
More updates to come when more information becomes available! 
Until September 18th, 2019, take the Player Feedback Survey to receive up to 600 jewels!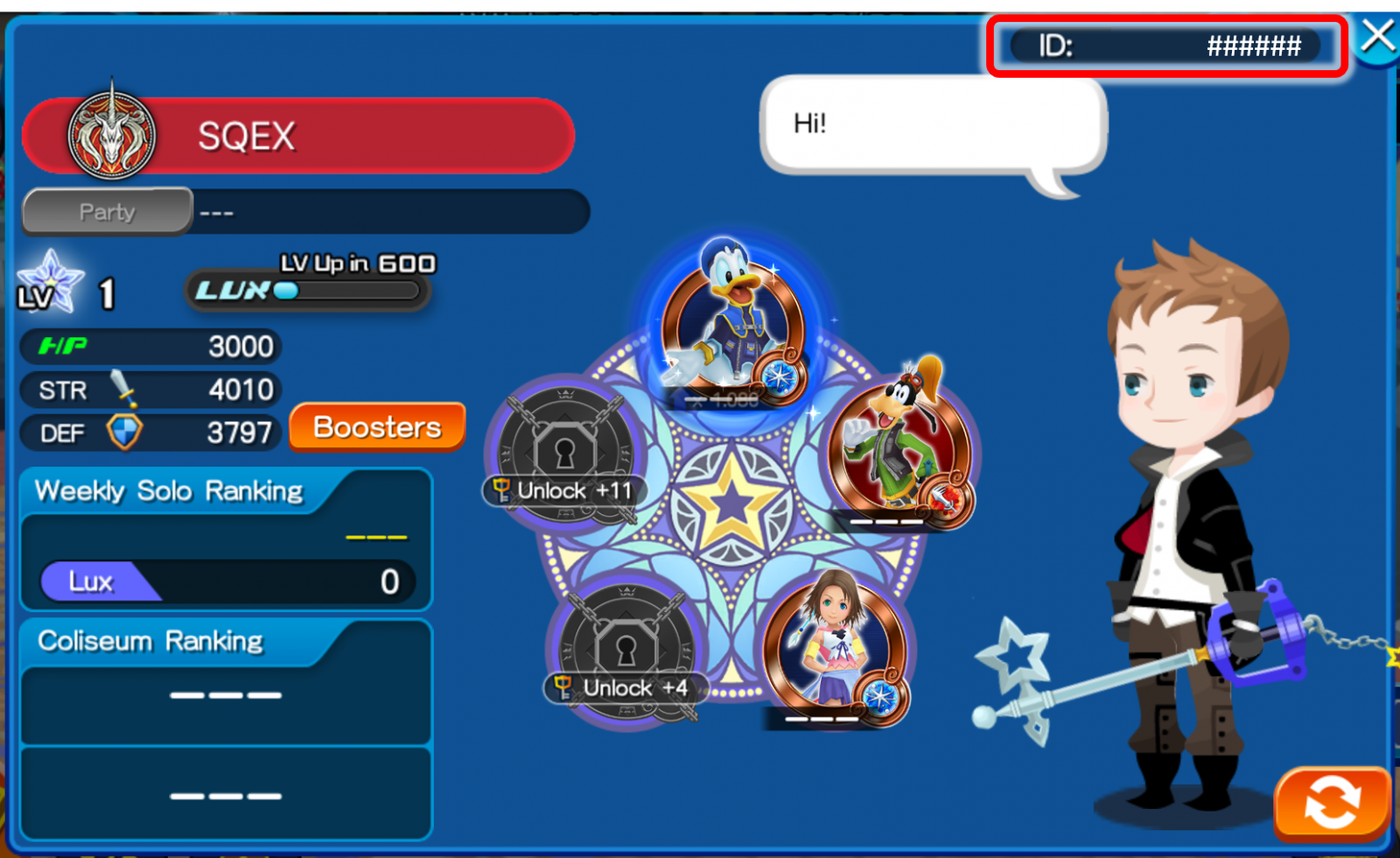 The Player Feedback Survey has returned again for all players to participate! Receive 600 jewels as a gift for completing the survey. Important things to note:
Please be sure to enter your player ID correctly. if you do not enter your player ID, or type it out incorrectly, you may not receive your Jewels!
If you close the survey page before completing it, any selections or text entered will not be saved, and you will have to restart from the beginning. 
You will only be able to receive the 600 Jewels once, even if you submit the form multiple times.
Take the survey here! 

Chasm of Challenges: Round 3 is here! Test your abilities in this challenge with no continues! Enemies get stronger the further you advance through the challenge and a ton of rewards, such as gems and titles, are available upon completion!
Celebrate the Japanese Version's 4th anniversary with a special avatar board, Star Piece Boards! The Star Piece boards come with the new ATK B X Max & GA 0 skill and more! They are available until September 30th and cost 2500 jewels to unlock. The Star Piece (F) Choker and the (M) Cape have a rare enemy perk +4. Both boards also include:
ATK B X Max & GA 0 (6★ Scrooge) Deals 3 times more damage, and uses no special attack gauges. Has a 100% trigger rate. 
ATK B X Max & GA 1 (6★ Scrooge) 
ATK B VII Max & Lux++ (6★ Scrooge) 
Power Gem x 1 
Magic Gem x 1 
Speed Gem x 1 
Sun Gem x 1 
Moon Gem x 1 
6★ SP Chip & Dale x 2 
6★ Cid 10 x 2 
6★ Huey & Dewey & Louie x 4
Chirithy avatar boards have returned until September 16th for 1500 jewels! The Chirithy pouch (M/F) has skill perk +3. Both boards also include:
Attack Boost VIII Max (6★ Scrooge)
Second Chance IV (6★ Scrooge) 
ATK B VI Max & Lux++ (6★ Scrooge) 
Speed Gem x 1 
6★ Cid 10 x 1 
6★ Chip x 2 
6★ Dale x 1 
6★ Magic Mirror x 5 
5★ Magic Broom x 3



SN KHIII Terra, Aqua, and Ven are now available in a falling price deal until September 9th! SN KHIII Terra, SN KHIII Aqua, and SN KHIII Ventus are guaranteed within 10 draws depending on which banner you draw from. Each draw also comes with one trait medal! 
SN - KH III Terra (7★) 
[Maximum STR: 30050]

[Target:All] Deals 3 hits. 1 turn: P-Medal STR +1500, ↑ STR & U-STR 7, P-STR 10, SP ATK B +200%, ↓ targets' P-DEF 10. Count ±0. Damage+: 1 enemy or 0 parts left.

Supernova: [Target:All] 1 turn: ↑ STR, U- & P-STR 15, SP ATK B +230% (+280%). 
Triggers before slot 3 is activated when defending in PVP.

Gauge:

1

Tier:

9

Damage:

× 42.86 - 56.16

Supernova Damage:

× 180.00 
(× 220.00)

SN - KH III Aqua (7★) 
[Maximum STR: 30018]

[Target: All] Deals 3 hits. 1 turn: M-Medal STR +1500, ↑ STR & U-STR 7, M-STR 10, SP ATK B +200%, ↓ targets' M-DEF 10. Count ±0. Damage+: 1 enemy or 0 parts left.

Supernova: [Target: All]1 turn: ↑ STR, U- & M-STR 15, SP ATK B +230% (+280%). 
Triggers before slot 3 is activated when defending in PVP.

Gauge:

1

Tier:

9

Damage:

× 42.86 - 56.16

Supernova Damage:

× 180.00 
(× 220.00)

SN - KH III Ventus (7★) 
[Maximum STR: 30024]

[Target:All] Deals 3 hits. 1 turn: S-Medal STR +1500, ↑ STR & U-STR 7, S-STR 10, SP ATK B +200%, ↓ targets' S-DEF 10. Count ±0. Damage+: 1 enemy or 0 parts left.

Supernova: [Target:All] 1 turn: ↑ STR, U- & S-STR 15, SP ATK B +230% (+280%). 
Triggers before slot 3 is activated when defending in PVP.

Gauge:

1

Tier:

9

Damage:

× 42.86 - 56.16

Supernova Damage:

× 180.00 
(× 220.00)