The American men's magazine Esquire has revealed their annual gaming awards for the past year and Kingdom Hearts Melody of Memory has been named as the Best Rhythm Game.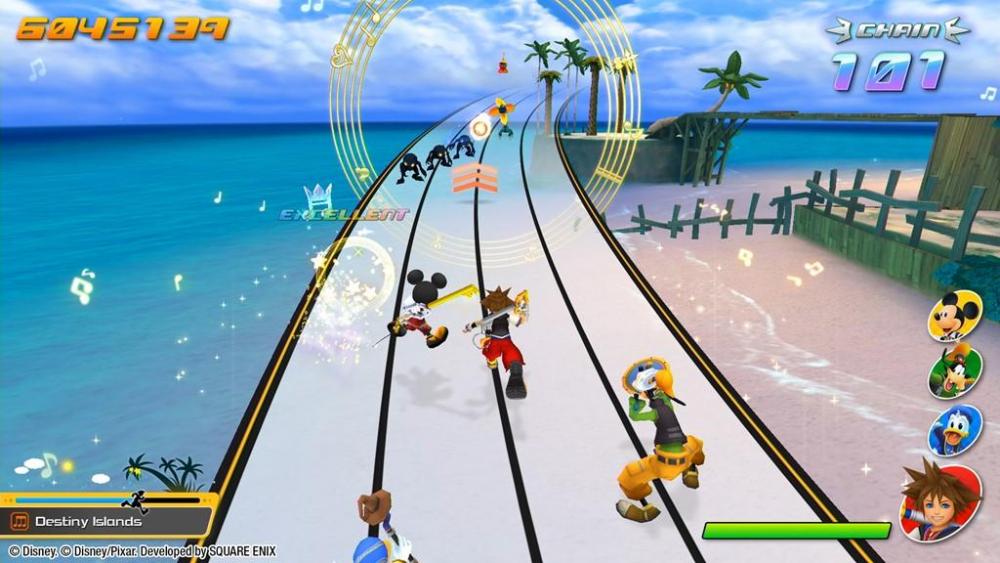 Quote

"Long gone are the days of Rock Band and Guitar Hero, unfortunately. But I still love rhythm games, so when a series with such iconic (and personally nostalgic) music like Kingdom Hearts decided to make one, I was pumped. Then, as with all things Kingdom Hearts does, it went even deeper than I expected. Like the complex, card-based combat in Chain of Memories, Melody of Memory created another elaborate system. In typical Nomura fashion, the game even includes a pretty exciting main story development. Playing through the masterpieces by series composer and gaming music icon Yoko Shimomura is a thrill. Now, all we need is a new Theatrhythm Final Fantasy."
Other games that appeared on the list include Among Us, Super Mario 3D All-Stars, and even Final Fantasy VII Remake. Kingdom Hearts Melody of Memory is available on the PlayStation 4, Xbox One, and the Nintendo Switch. You can check out KH13.com's review of the game by clicking here.