PlayStation Blog Japan recently interviewed Kingdom Hearts series director Tetsuya Nomura, series producer Ichiro Hazama, and Kingdom Hearts Melody of Memory co-director Masanobu Suzui on the development of Kingdom Hearts Melody of Memory. You can read some excerpts from this interview below thanks to @aitaikimochi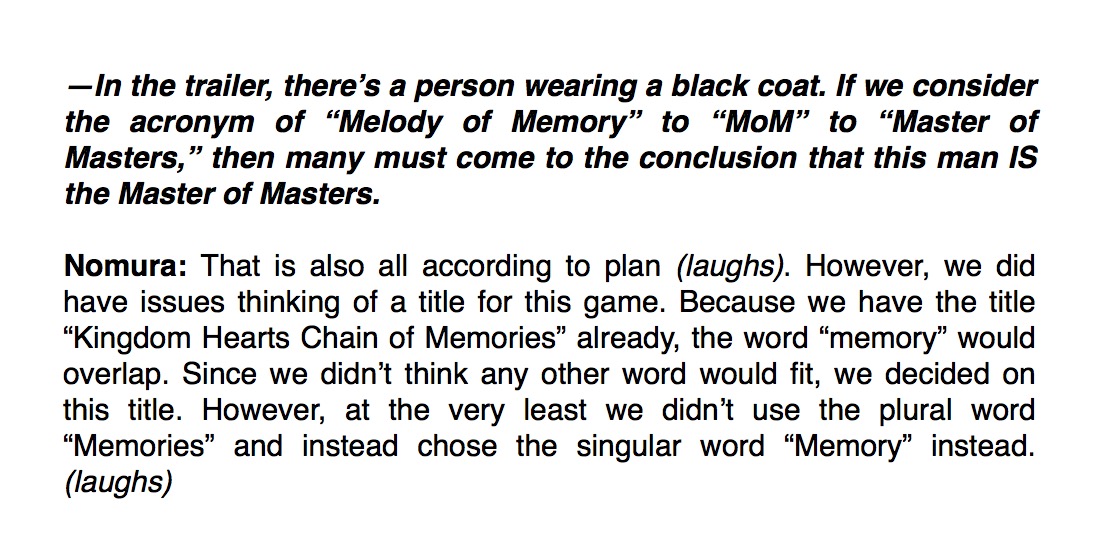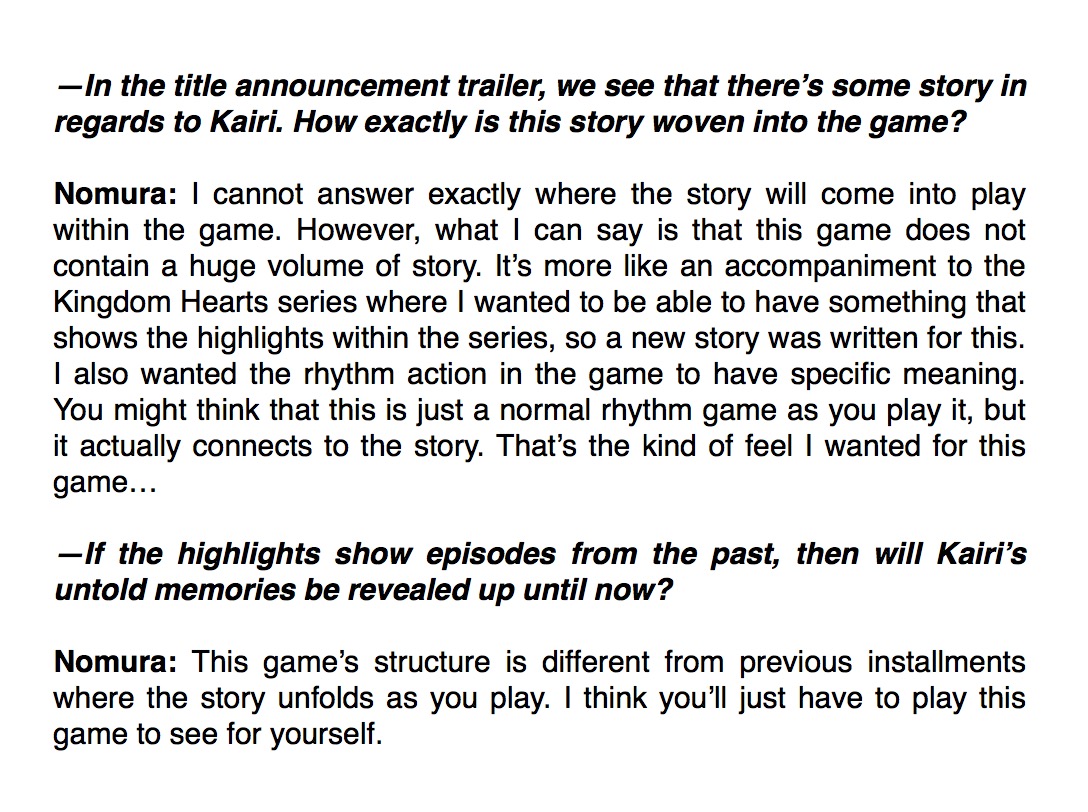 Other interesting points from the interview include: 
Hazama and Suzui had submitted a proposal to Nomura for a Kingdom Hearts Rhythm action game about five years ago 
There are over 140 songs within the game, each evenly spread out throughout all games in the series, however since production was parallel to Kingdom Hearts III there are fewer songs from Kingdom Hearts III 
The difficulty levels include Beginner/Standard/Proud but there is an additional "Performer Style" which seems to take the place of Critical difficulty. 
It is not possible to change keyblades 
A great deal of detail was dedicated to ensuring the sound effects of the game were unique to Kingdom Hearts 
Kairi is referred to as a narrator in Kingdom Hearts Melody of Memory 
Nomura wanted the rhythm aspect of the game to connect with the story 
Development is almost over and is in the final stages 
Nomura says the development period was short, but the game's development period was the longest for Indie Zero 
What do you think of these highlights from this interview? Let us know in the comments below and stay tuned for updates on translations of the full interview!