The Keybearer's Alliance have announced their 6th gathering! It will be on Saturday, September 14th, 2019 at 12pm-6pm. It will be taking place at the Holiday Inn & Suites Fullerton, 2932 Nutwood Ave, Fullerton CA, 9283.
The Keybearer's Alliance are a Kingdom Hearts fan group, formerly known as Disneyland of Departure. They formed in 2013, with the goal of hosting community meetups at Disneyland to boost awareness of Kingdom Hearts, and since then have hosted official gatherings once a year. Nowadays they no longer meet at Disneyland, but host their events in privately hired hotel ballrooms instead!
At The Keybearers Alliance gatherings the Kingdom Hearts community can meet other fans of the series and make friends. You can expect fun Kingdom Hearts activities such as Kingdom Hearts trivia, raffle prizes, and special guest appearances from cosplayers and voice actors. In previous years, guests such as Justin Cowden (Hayner's VA), Erika Harlacher (who voiced some NPC characters in Kingdom Hearts III), and Ray Chase (Master of Masters' VA) have appeared. 
Listed below are some photos from last year's gathering!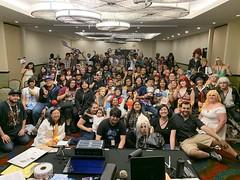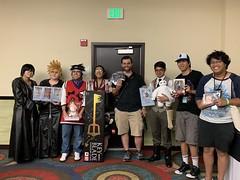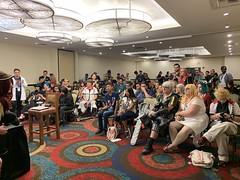 For more information and updates, check out the KBA website and follow their social media, linked below.
Facebook | Twitter | Instagram
Will you be going to the 6th gathering? Let us know!