Content Count

586

Avg. Content Per Day

0

Joined

Last visited
Other Information
Member Title
Gender
Website URL

http://www.youtube.com/user/DaxtotheMax479
About Me
Dax is the name,and Jak is my game.What's up party people, you can call me Dax. I'm an aspiring animator/creative director/...(I just want to make my own tv shows, no title needed)
So,I joined this website simply because I love Kingdom Hearts.As you can probably tell I am a big Jak and Daxter fan, but I like a lot of other stuff too.
Like Oswald in Kingdom Hearts 3
I love The Legend of Zelda
Pokemon
I'm quite a big Marvel fan!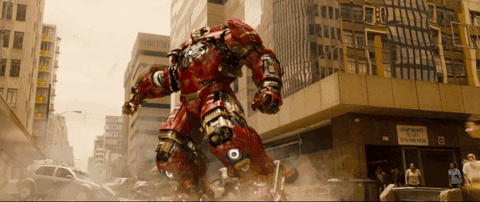 and Star Wars, there is lots more, but for now...
My Top 7 Favorite Games: (Work in Progress)
1. Kingdom Hearts II
2. Ratchet and Clank: Going Commando
3. (Tie between-) Daxter and Jak & Daxter: The Precursor Legacy
4. Uncharted 4: A Thief's End
5. The Legend of Zelda: Ocarina of Time 3D
6. Super Mario Galaxy
7. Epic Mickey

Top 5 Favorite Movies:
1. The Avengers
2. The Losers
3. Captain America: The First Avenger
4. The Lion King
5. Guardians of the Galaxy

My YouTube name is also DaxtotheMax. http://www.youtube.com/channel/UC2DthcUyBH1W1fBr5hLHIwQ
I have a PS2, PS4, and Wii
My favorite Superhero is Spider-Man
My favorite food is pizza,but not just any pizza.
I am a Christian (Jesus Loves you

)
I have yet to play: KH Recoded,and KH3.
I am a Disney fanatic.
I love to draw. (That's my dream to be a Disney Animator and have my own cartoon tv show

)
I am DaxtotheMax479 on DeviantArt. http://daxtothemax479.deviantart.com/
My favorite drink is between: Cherry Coke and Orange Juice
I listen to mostly rock music but some of my favorites (in no particular order) are:
Aerosmith
Genesis
Van Halen
Guns N Roses
Black Eyed Peas
Drake Bell
Queen
Michael Jackson

Some of my Favorite Anime:
http://myanimelist.net/animelist/DaxtotheMax

It's hard to just list "some" of my favorite cartoons, because there are so many that I like, and I'm big on animation, but here it goes:
House of Mouse, Goof Troop, Ducktales
Spectacular Spiderman, Ben 10, Sonic X
Gravity Falls, Talespin, The Loud House
Tron: Uprising, The Lion Guard
Avatar: The Last Airbender, Rugrats
Regular Show, Young Justice
Batman: The Brave and the Bold, The Jetsons
Recess, Flapjack, Animaniacs
Currently watching: Gekkan Shoujou Nozoki-Kun (I juggle frequently so this changes a lot)
Currently Playing: KH: Dream Drop Distance/ Crisis Core
KHUX Union: Leopardus (Had to restart) 


I have dark blonde hair (like Sora's color in KH2)
I have blue eyes ( and no I'm not copying Sora )
And I live in the USA.
I am DaxtotheMax on Tumblr and PSN.
I am DaxtotheMax479 at Twitch.tv
-Please feel free to message me whenever

-

 
Now what you all have been waiting for But for real...

I did not draw any of these and if you want to know where I found them on Deviantart then be my guest!

 And don't worry I might draw some Daxters to show off someday, but for now...


How exactly did I come across Kingdom Hearts?

I came across Kingdom Hearts when I saw the commercial for one of the earlier games and thought it was so cool,but I didn't have a PS2 at the time...I later saw the 358/2 days commercial so I got it for my Nintendo DS.I later got a PS2 so I could play Ratchet and Clank and I had a dream about Kingdom Hearts one night and I knew I had to get it.So I got KH,but KH2 was in my dream,but I still loved the original when I played it.So I got KH2 and I instantly fell in love with the game, recognizing Roxas from KH 358/2 days. I then decided it was the best game I ever played.
And don't you worry because I...