September is ending, which means it's time for another roundup! KH13 has gathered all the Kingdom Hearts merchandise from September so you're all ready for Halloween!
Hot Topic's back again and has a brand new online exclusive Kingdom Hearts Sora Built-Up Backpack inspired by Sora's outfit that retails for $54.90.
Just in case you would like a new wallet to go with your brand new backpack, EB Games Canada is selling a Kingdom Hearts Sora Wallet themed after his outfit as well spotting the crown on the front. The wallet is currently up for preorder with a December 21 release retailing for $24.99.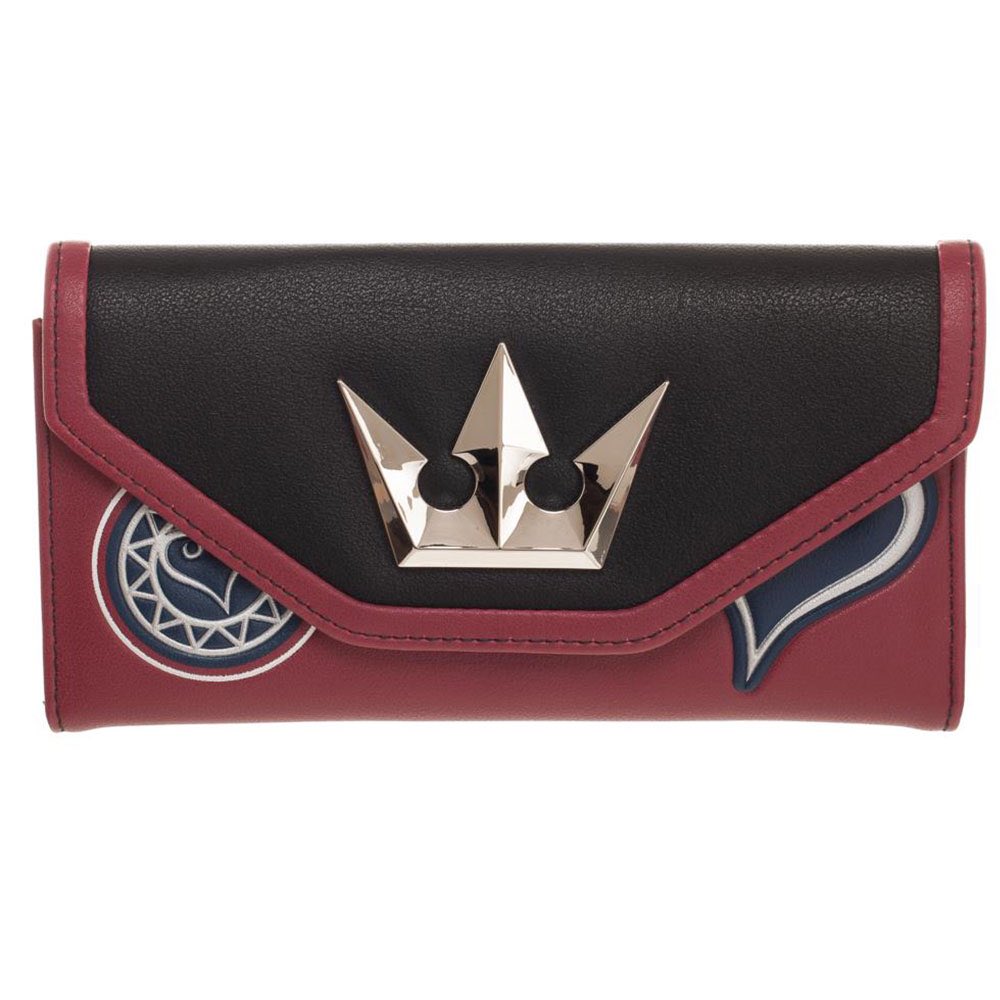 Just in time for Halloween, the store Spirit Halloween is showing off their new Kingdom Hearts Halloween costumes by sending their stock to Spencer's as well. If you're interested in becoming your favorite main characters from the series like Sora, Riku, Kairi, and King Mickey look no further.
Sora's costume retails for $59.99 while Riku, Kairi, and King Mickey all retail for $49.99. There are also kids versions of Sora and King Mickey that retail for $39.99.
Say you buy your costume, but you don't have a keyblade! Worry no more, Spirit Halloween has you covered with their brand new Oblivion and Pumpkinhead keyblade props! Both keyblades retail for $39.99 and can be bought either on Spencer's or their online site.