Pre-order bonuses are nothing new to Kingdom Hearts III, with special Keyblade skins and fabric posters being among the incentives already revealed. EB Games Australia have now joined the fray, offering their own bonus - a light-up Heartless keychain.
To receive this awesome keychain, you must pre-order Kingdom Hearts III Deluxe Edition from the EB Games online store or pre-order the same edition in-store. This pre-order bonus is currently exclusive to Australian fans, you can see a picture below: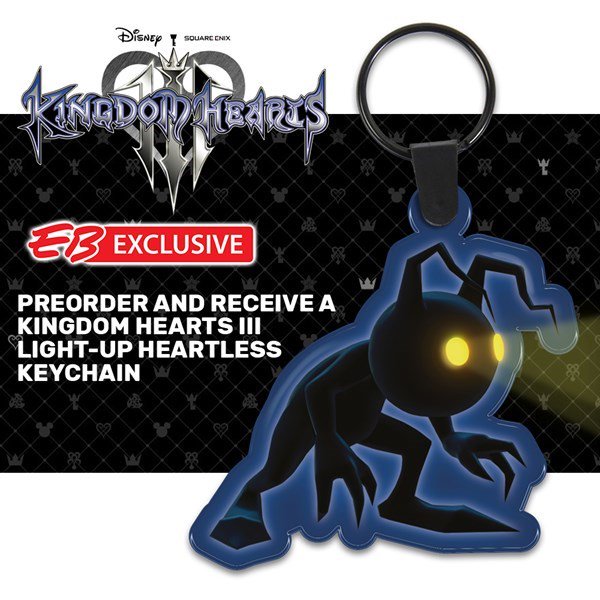 Has this changed your mind on where you want to order your copy of Kingdom Hearts III?
What's your favourite pre-order bonus revealed so far? Let us know in the comments!