PlayStation Japan has announced that a Kingdom Hearts III presentation will take place on the PlayStation booth stage at the Tokyo Game Show 2018 on September 23 between 1:00 - 1:40 PM JST. The presentation will provide the latest information about Kingdom Hearts III hosted by Hatsune Matsushima and have co-director Tai Yasue along with special guest Kanata Hongo.
Along with this announcement, the Japanese Kingdom Hearts twitter account have also stated that a Kingdom Hearts III demo will be playable at the same booth and those who attend and play the demo will be able to receive a t-shirt designed by Tetsuya Nomura. If you aren't able to play the demo at the event, both Famitsu and Dengeki will be streaming it live. Distribution of the shirts will take place at the Kingdom Hearts III corner in the PlayStation booth. More information about this promotion can be found here and the original design can be seen below: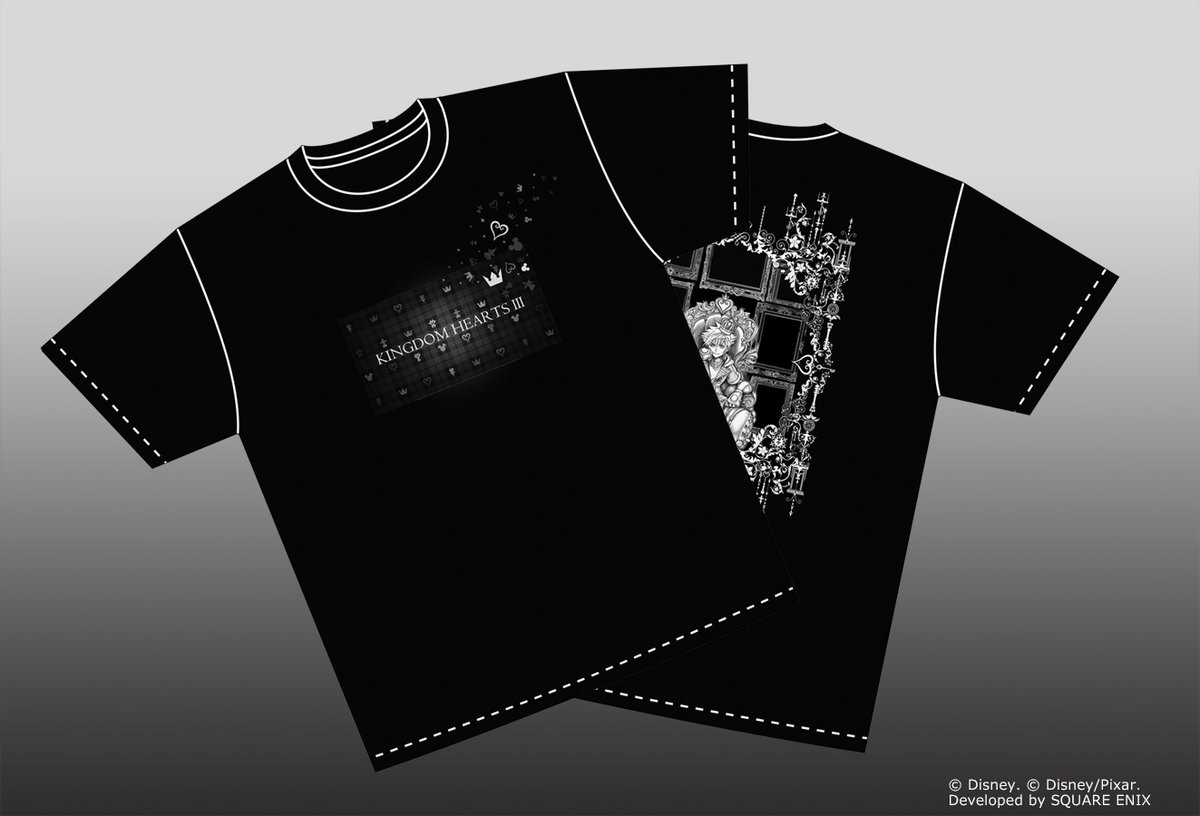 Square Enix also have a presentation dedicated to Kingdom Hearts III on September 22. You can check out information regarding this presentation here.

 

Thanks to Solis and GOLDPLANNER for the translations.

 

Are you excited to see what information will be discussed at the presentation? Will you be attending and playing the demo? Do you think the demo will be different in relation to past iterations? Let us know in the comments!

 

Update[september 19, 2018):

Square Enix will be hosting Square Enix Presents at Tokyo Game Show on September 22, 2018 from 12:50 JST - 13:40 JST (11:50 PM EDT - 12:40 PM EDT). The stage will be presented by a Kingdom Hearts III developer and Kingdom Hearts voice actors, Miyu Irino and Megumi Toyoguchi, the voices of Sora and Aqua. Square Enix Presents can be streamed live via

, Nico Live and LINE Live.

 

PlayStation will be presenting a Kingdom Hearts III stage event on September 23, 2018 from 13:00 JST - 13:40 JST (12:00 AM EDT - 12:40 AM EDT). Kingdom Hearts III co-director, Tai Yasue, will be presenting Kingdom Hearts III with co-host, Kanata Hongo. The presentation will be available to watch via live stream through the following platforms, Twitch and

.

 

During Dengeki's Game VS Famitsu at Tokyo Game Show, Famitsu will be playing Kingdom Hearts III on September 20, 2018 at 10:00 JST (9:00 PM EDT, Wednesday) and can be streamed live via Famitsu on Nico Live.

 

Famitsu has also released information regarding Kingdom Hearts III for attendees of the Tokyo Game Show. Kingdom Hearts III t-shirts designed by Tetsuya Nomura will be distributed by the PlayStation booth on September 22, 2018 and September 23, 2018. T-shirts are first come, first serve. The Kingdom Hearts III demo will be playable at three different booths: Square Enix, PlayStation, and at Family Game Park. TGS map is available here for those attending. Square Enix will also be distributing pamphlets for Tokyo Game Show 2018, featuring the official Kingdom Hearts III box art on the cover. For those not attending Tokyo Game Show, Square Enix will have the pamphlets available for Square Enix Members on September 22, 2018 at 9 am JST. Square Enix Members will be able to use their points to exchange for the pamphlet.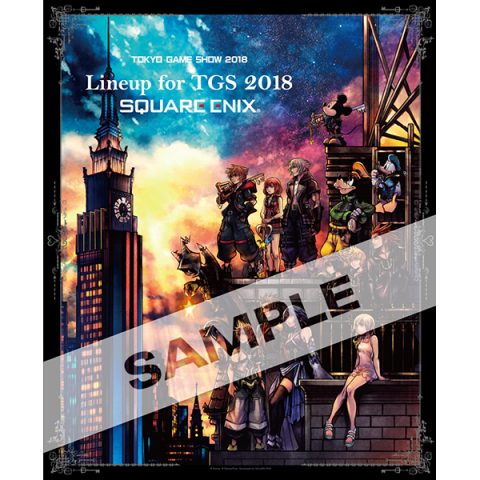 Thanks to Xionskeyblade for the translations.
Don't forget to stay up to date with KH13 for updates on the Tokyo Game Show 2018! Coverage of the event can be found on our Twitter, Tumblr and Facebook pages as well as our coverage article here!