The Monsters Inc. Sora, Donald, and Goofy Funko Pops have started to be announced for sale by Hot Topic, along with the Kingdom Hearts III Sora and Heartless Soldier Pops.
Pops and amounts of them vary on locations!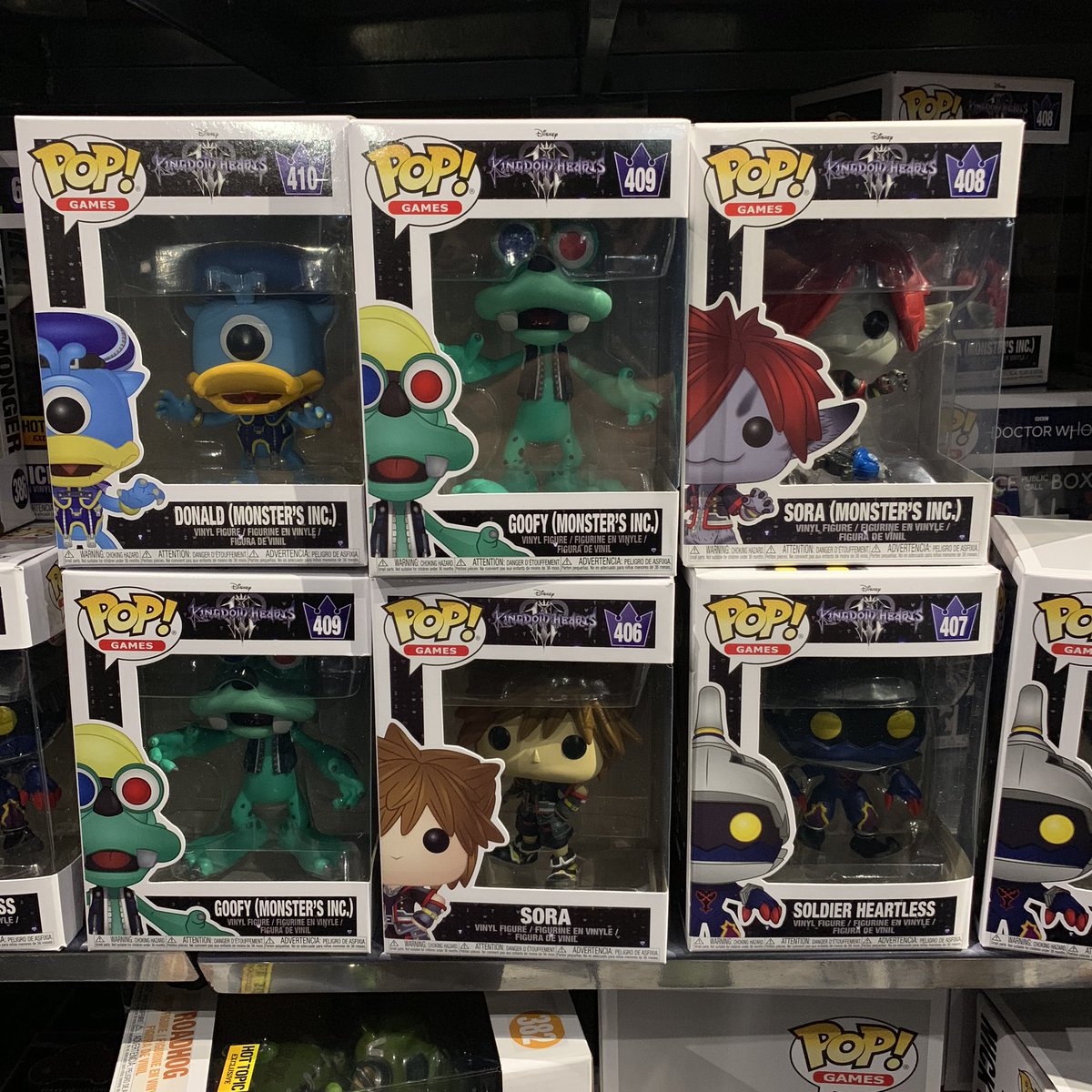 Make sure to contact or look at your local Hot Topic's social media pages for specific information. Instagram tends to be the preferred social media platform for Hot Topic stores.
Thanks to @Churroz for the tip!
Are you going to buy these Funkos? Let us know!