Impassioned by both music and video games, Kristin Naigus, David Russell, and Sebastian Wolff, the musicians behind Project Destati have aimed to reawaken the Kingdom Hearts soundtrack and celebrate its ambition and complexity. With a full orchestra and their own arrangements, they began to captivate the community with their beautiful and sometimes ingenious compositions. Their latest album, DARKNESS, continues to hit the mark, mastering the elements that made the songs we know and love and adding a flare of their own.
The formula was simple: orchestral reimaginings of a nostalgia-infused soundtrack paired with an unforgettable melody, blending together to reorchestrate beloved songs.
Both LIGHT and their debut album AWAKENING played with this equation. Melodies from Dearly Beloved, Roxas, and Hikari found themselves tucked into character, world, and battle themes. There wasn't a song you couldn't find these themes in and more hidden within. It became very akin to their musical stylings and showcased their devotion to the source material and displayed a love and understanding for the thematics that composer Yoko Shimomura and company built while composing the Kingdom Hearts soundtrack.
DARKNESS is no exception to this.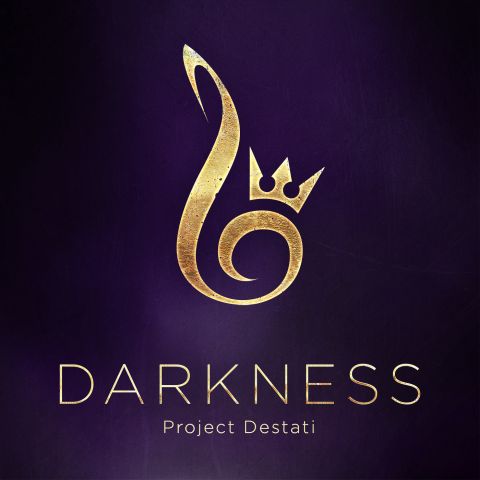 The album opens with an overture built around familiar tracks and the new themes you will find throughout DARKNESS, bringing it all together to set the stage for the new 30-track set list. Jam-packed with highlights from Kingdom Hearts II, Birth by Sleep, 358/2 Days, Union χ[Cross], and more, there is a new maturity in the music that shows a penchant for originality that Project Destati has always exhibited in their reorchestrations. Tracks such as Ventus, Future Masters, and Daybreak Town take on lives of their own, drawing in Celtic inspiration and refreshing tempos. Magical Mystery, Home of Dragons, and A Day in Agrabah elevate the world themes with clever homages to their Disney counterparts. Even the return of the piano duet with Utada Hikaru's Passion is a fervent spectacle that is perhaps the most ethereal of the tracks, displaying the intensity and talent we've come to expect.
The pièce de résistance, Xion, is a near eleven minute epic and what feels like the heart and soul of the entire project. Anyone familiar with Project Destati will have noticed the #XionLives plug they've used leading up to DARKNESS. The motif has been hidden throughout this album in a variety of ways, yearning to be found. The highly anticipated track is wrought with emotion, embodying the tragedy of the titular character as it evolves a simple melancholic melody into a haunting symphonic ballad. Much of the arrangement feels intentional. From the dynamic texture imitating the rise and fall of the sea to the inclusion of Roxas, these grabs are both symbolic and weighty given the context of the story the music is trying to tell. Needless to say, this will be a song not easily forgotten.
If you are a fan of Kingdom Hearts and its music, I implore you give DARKNESS a listen. There is so much more to explore in each song that we've only just scratched the surface. The arrangements are smart, colourful, and beautifully orchestrated with attention to themes and melodies that will let you relive every moment the soundtrack provides in new and unimaginable ways.
If you want to learn more about Project Destati and their projects, check out their website here!
DARKNESS is available for purchase digitally at bandcamp, iTunes, TIDAL, and Google Play, available to stream on Amazon, Deezer, Kkbox, and Spotify, or pre-order the limited edition CD + digital album here!