Update: Twitter user @rikunami13 has uploaded a picture showing the back of the Kingdom Hearts HD 2.8 Final Chapter Prologue themed card, which features a silhouette of Kairi's good luck charm as well as the art from the start menu of Kingdom Hearts Unchained χ.
The card also gives short descriptions for each game. The description for Kingdom Hearts HD 2.8 Final Chapter Prologue includes the games included in the collection (Dream Drop Distance HD, χ Back Cover, and Birth by Sleep 0.2), the platform (PlayStation 4), the release date, and price. The description for Unchained χ describes that the game is available on both iPhone and Android and links to the official site for the Japanese version of the game.
The original article follows:
To celebrate the holiday season, Square Enix will be distributing Christmas cards at their booth during Jump Festa 2017!
In the Christmas cards, we can see artwork from various Square Enix series, including Final Fantasy, Kingdom Hearts, and NieR. We can see that the Christmas card for Kingdom Hearts HD 2.8 Final Chapter Prologue features the cover art for the game.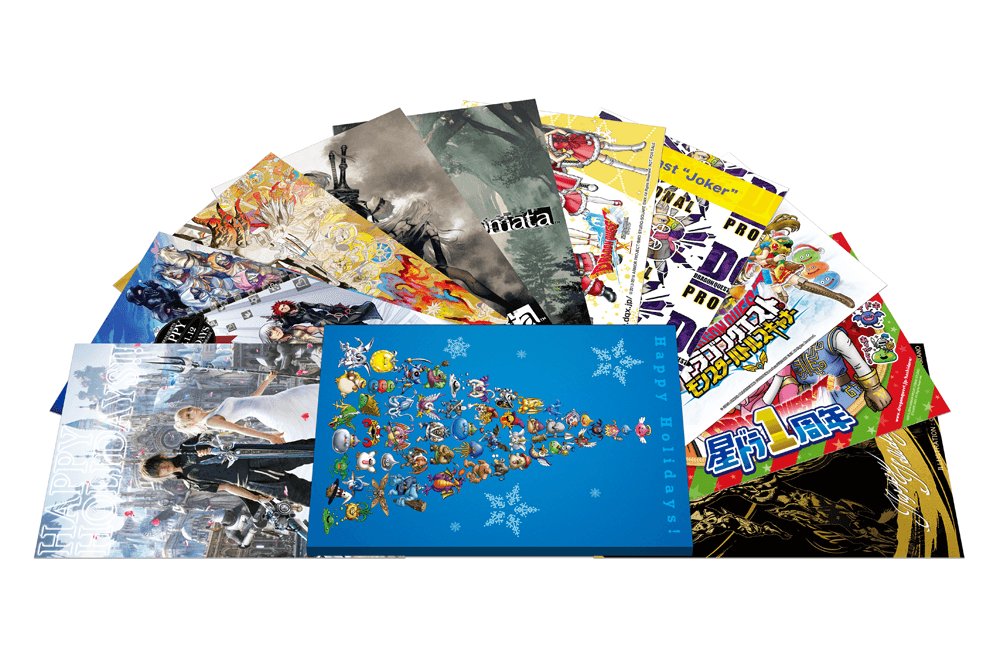 Square Enix was also selling "lucky bags" on their online store containing Final Fantasy and Kingdom Hearts merchandise. The bags sold out in 20 minutes, according to Twitter user @aibo_ac7. The release date for the bags is 01/01/2017, so contents of the bag will not be known until then.
If you're interested in seeing more of what Square Enix has in store for Jump Festa 2017, be sure to check out Square Enix's lineup for Jump Festa 2017!
What are you looking forward to seeing from Square Enix at Jump Festa 2017? Let us know in the comments below, and be sure to stay tuned to KH13 for more updates on Jump Festa!