The Keybearers Alliance, a cosplay mingle event created by Kingdom Hearts fans for Kingdom Hearts fans, is having its seventh meetup this year on September 19th. This incredibly ambitious event is known for bringing in special guest voice actors, raffles and an inviting, friendly atmosphere. 
Formerly under the name "Disneyland of Departure", this group formed in November 2013 and began hosting Gatherings since October 2014. This group grew from simply cosplaying at Disneyland to now hosting large Gatherings such as this in order to promote the series and build a stronger sense of community!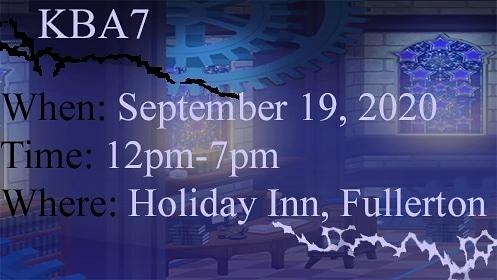 The 7th Gathering will be held from 12 PM to 7 PM at the Holiday Inn & Suites at 2932 Nutwood Avenue, Fullerton, CA 92831. More information about the event, including tickets, will be announced later this year. Follow The Keybearers Alliance on their Twitter, Facebook, Instagram and Tumblr for the latest information on the 7th Gathering.