We're at the end of another month and that means it's time for a new round-up for all of Octobers merch! 
First up we have a new Kingdom Hearts throw being sold by Target. The throw feature multiple Keyblades from the series! The throw is retailing for $19.99.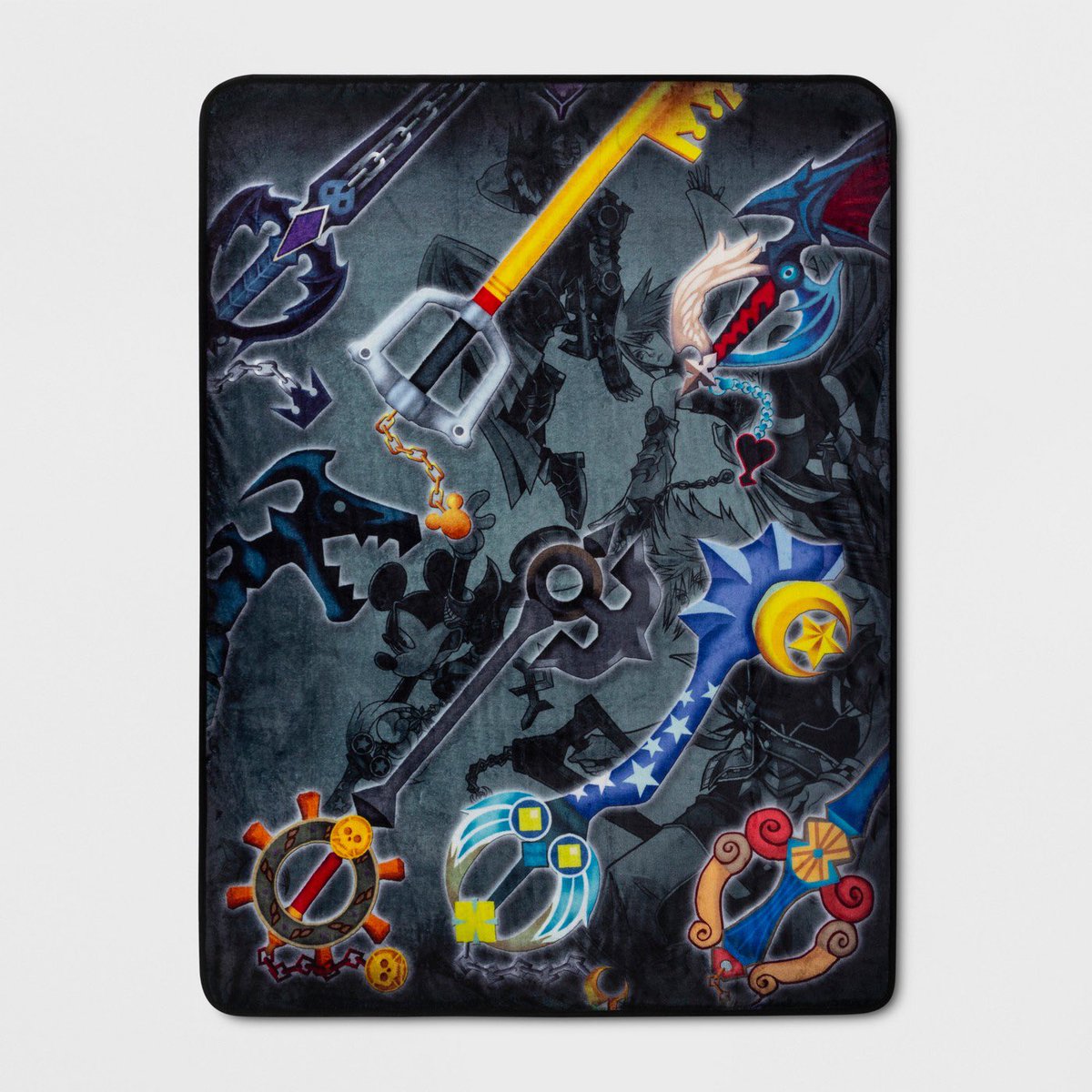 Hot Topic are selling 3 different Kingdom Hearts tee's: a long sleeve Kana style, a short sleeve Sora Sun style and a short sleeve Circle Logo style. The prices vary depending on size. For the Kana style, the price is between $26.90 - $30.90. For the Sora Sun style, the price is between $20.90 - $22.90. For the Circle Logo style, the price is between $20.90 - $24.90. You can check these out below: 
Hot Topic also have their own Kingdom Hearts group throw blanket for $24.90. This throw features Sora, Donald, Mickey, and Goofy.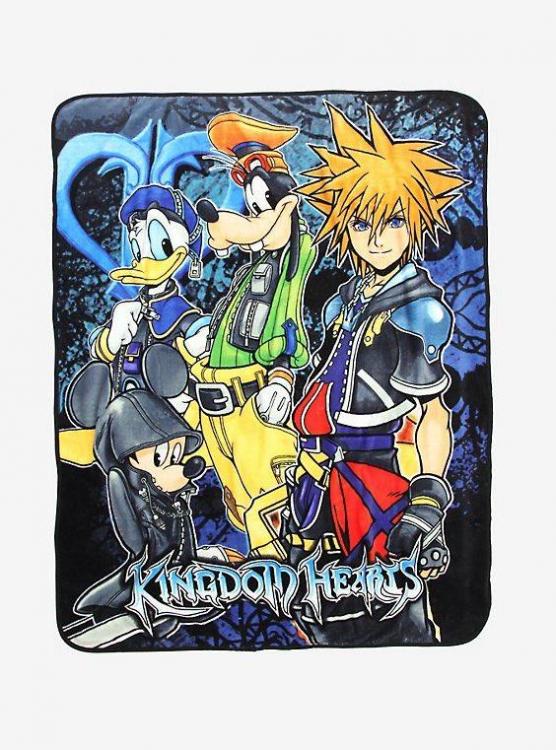 Next up from Hot Topic are 2 Funko Pop!'s; the Soldier Heartless and Kingdom Hearts III Sora, both retailing for $12.50.
Next we have some iron on Kingdom Hearts patches from Target. The patches feature the crown, the key, the heart and the Heartless motifs! A price is not currently available and these have only been spotted in-store so they will not be available on the Target website as of now. You can check out these awesome patches below: 
Best Buy are now listing the Kingdom Hearts III Sora (Brave Form) Funko Pop! as coming soon with a current release date of 23/11/18, though this is subject to change. The currently listed price is $9.99.
Diamond Select Toys had new Q&A where they answered multiple questions regarding new and planned Kingdom Hearts products. The first thing they mentioned is that a new Roxas figure was a the top of the list for the Gallery line, as long as they continue to sell. There will also be more Organisation XIII members and new Keyblades!
Diamond Select Toys have also released new Sora and Goofy figures for $49.99!
A Sora MetalFig figure was spotted by Churro at GameStop in-store for $24.99.
Also from Diamond Select Toys, Maleficent and Sora with the Shooting Star Keyblade figures will be sold as a double pack for $24.99.
That's it for DST, now we jump back into clothing with Hot Topic's Kingdom Hearts icon pajama pants retailing at $15.92! These would go well with the throw!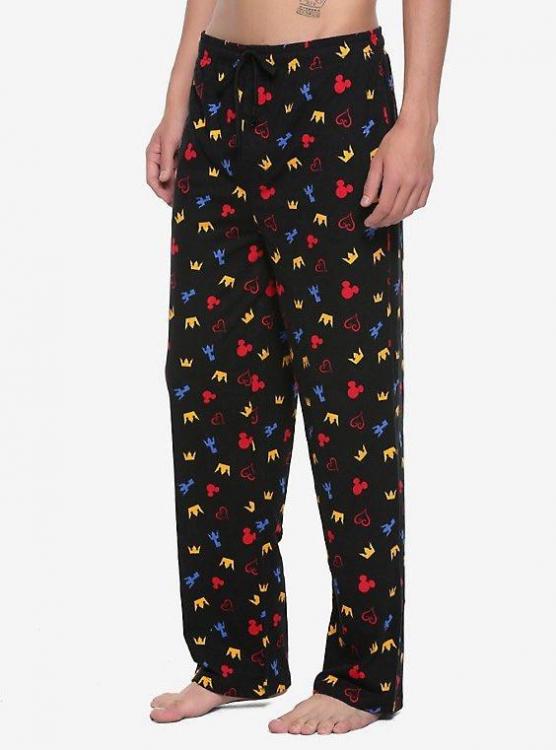 Bookwalker are releasing a Kingdom Hearts coaster set coming late January 2019, which will feature 4 coasters, one featuring Sora, one for Mickey, one for Donald and one for Goofy. There is currently no price specified.
Bookwalker are also releasing Kingdom Hearts pin sets in late January 2019. There is no price available for this item either. You can check these out below:
A set including both the coasters and pins will release alongside Kingdom Hearts III in Japan on 25/01/2019.
Again from Hot Topic, we have a new Kingdom Hearts lanyard featuring a "Dive into the Heart" stained glass design, costing $8.90 and a Kingdom Hearts symbols beanie costing $19.90. 
Box Lunch are selling 2 Kingdom Hearts t-shirt designs! A Light vs Dark design and a Photo design. Both designs are selling for $28.90. 
Also from Box Lunch is a Kingdom Hearts Christmas sweater going for $59.90.
The final item from Box Lunch is a Kingdom Hearts Keyblade dad hat! The hat costs $18.90.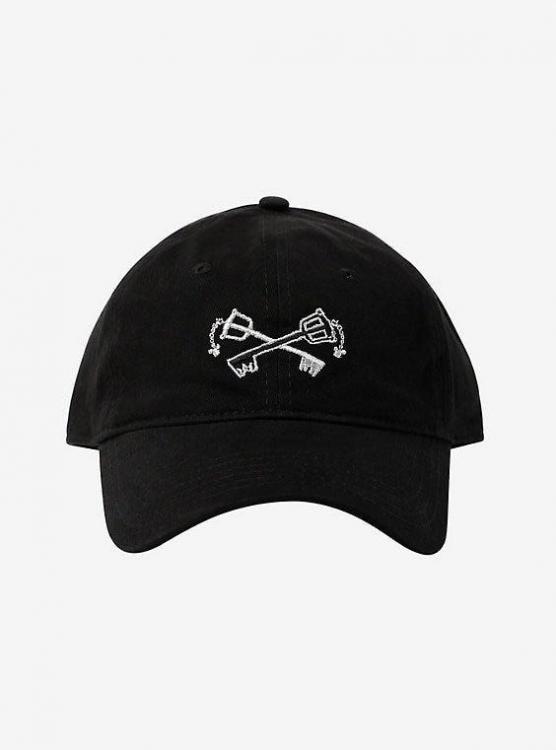 Buckle-Down Inc. have got some Kingdom Hearts belts for sale. There are 5 different designs in total all retailing for $23.95! There's a Sora and Friends design, a 6 character design, a Shadow design, a second Shadow design, and a second 6 character design! It is yet to be confirmed whether these are licensed products.
Spencer's have released 2 different Kingdom Hearts inspired watches. An LED watch with Keyblades on the strap and a watch with the Heartless/Nobody symbol on the face. The LED watch is retailing for $14.99 and the symbol watch is $24.99.
This merch round-up was a big one! What items caught your eye? Let us know in the comments below!