On December 30th of this year, Kingdom Hearts branded card wafers will be going on sale in Japan! There are four types of Kingdom Hearts illustrations featured on these card wafers, ranging from character cards, visual cards, stage cards, and story cards.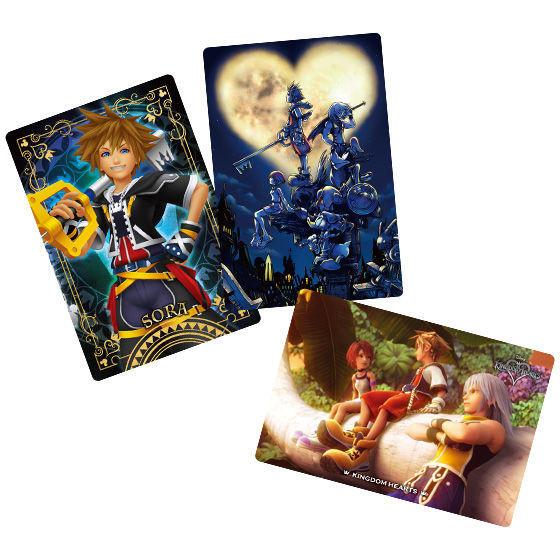 Yes, these card wafers are indeed edible as well! They are made upon order and cost about 120 yen or around 1 USD to make. If you're in Japan at this time, maybe you'll end up finding some of these in Japanese convenience stores! 
Thanks to @Ryuji_Shiryu for assistance on these translations!