Famitsu has recently released a brand new issue covering a variety of info concerning Kingdom Hearts Melody of Memory! 
One of the first new screenshots revealed shows brand new renders for Xion, Roxas and Axel as well as a new screenshot of the three them being playable.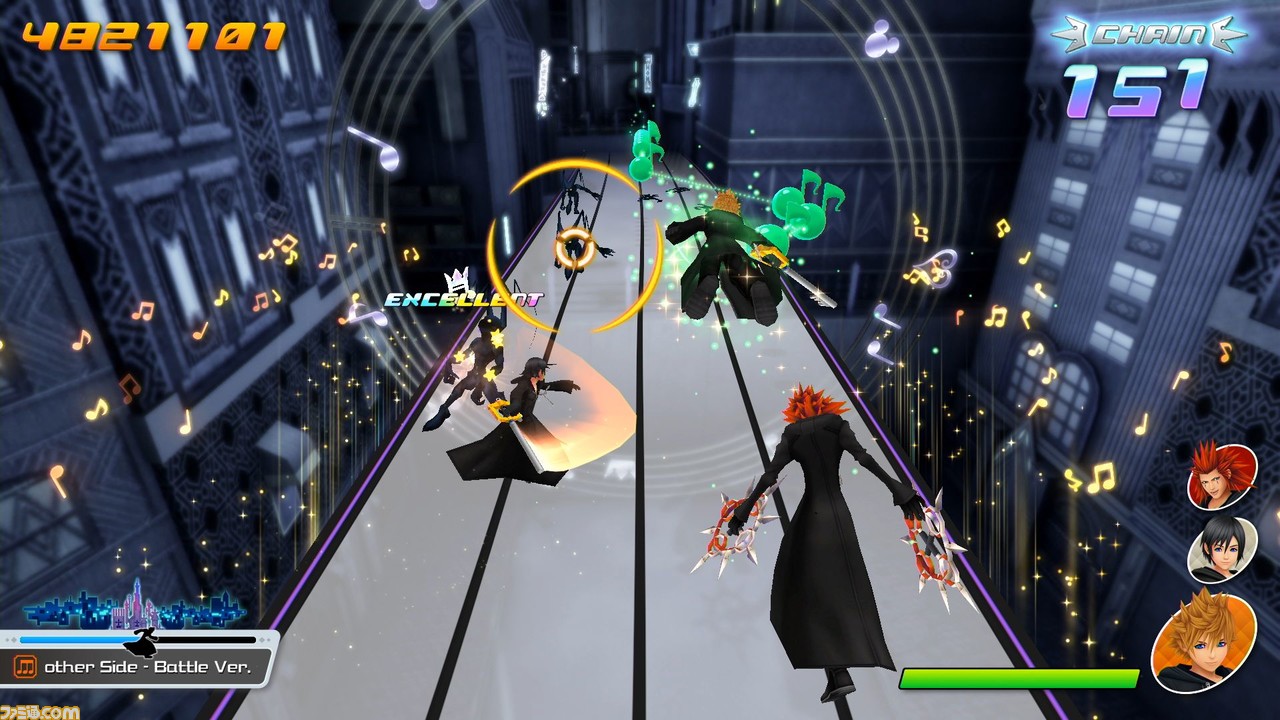 There are three gameplay styles covered next. The first of which being 'Normal Style' which is the most basic play style using several buttons. A 'One Button Style'  is described which allows players to complete rhythm sections with just one button. This mode was also revealed to be in the game by Nomura himself during a statement release regarding this title. The last gameplay style is the 'Performer Style' which is the hard mode of Melody of Memory. Inputs are more challenging and complex, requiring more skillful timing from the player. 
A new screenshot revealing Hollow Bastion/Radiant Garden from Kingdom Hearts II is also shown!
More new screenshots are shown, depicting menu UI and more gameplay segments.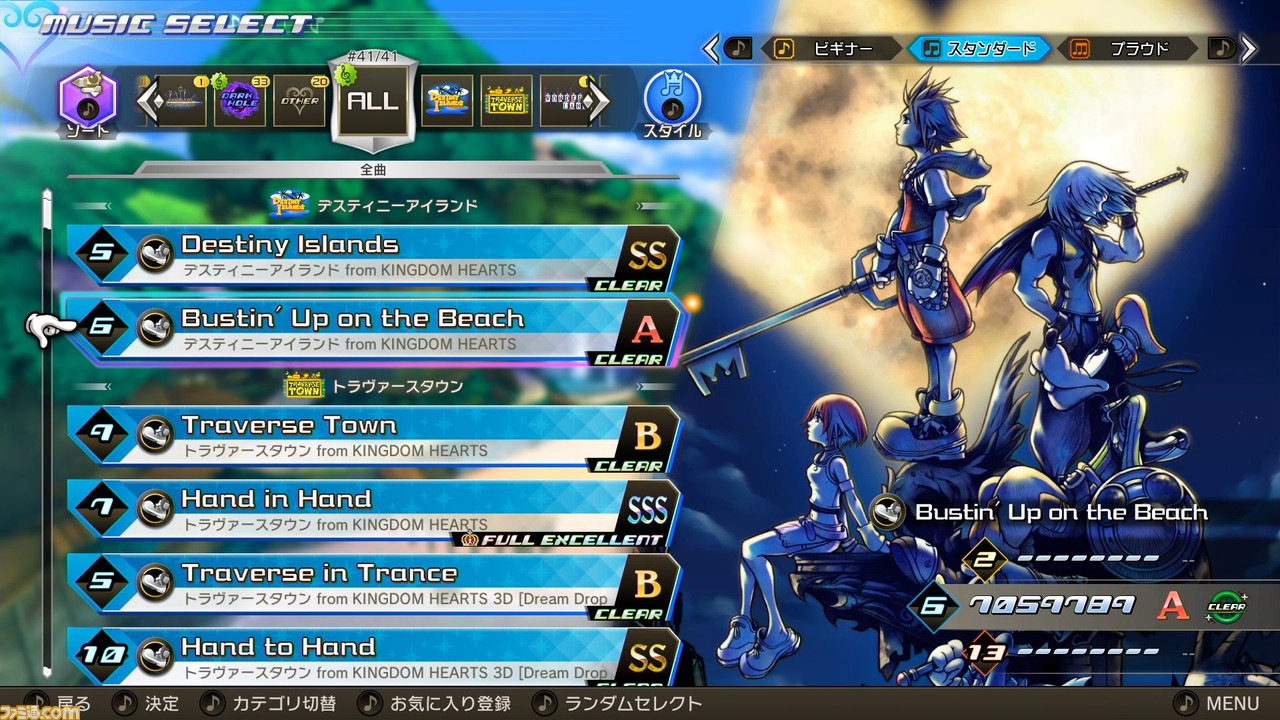 A computer versus mode was also detailed, with it being described as being similar to standard versus play except that it includes ranks. The highest rank is Platinum.
A screenshot of the Switch exclusive 8 player mode is also shown!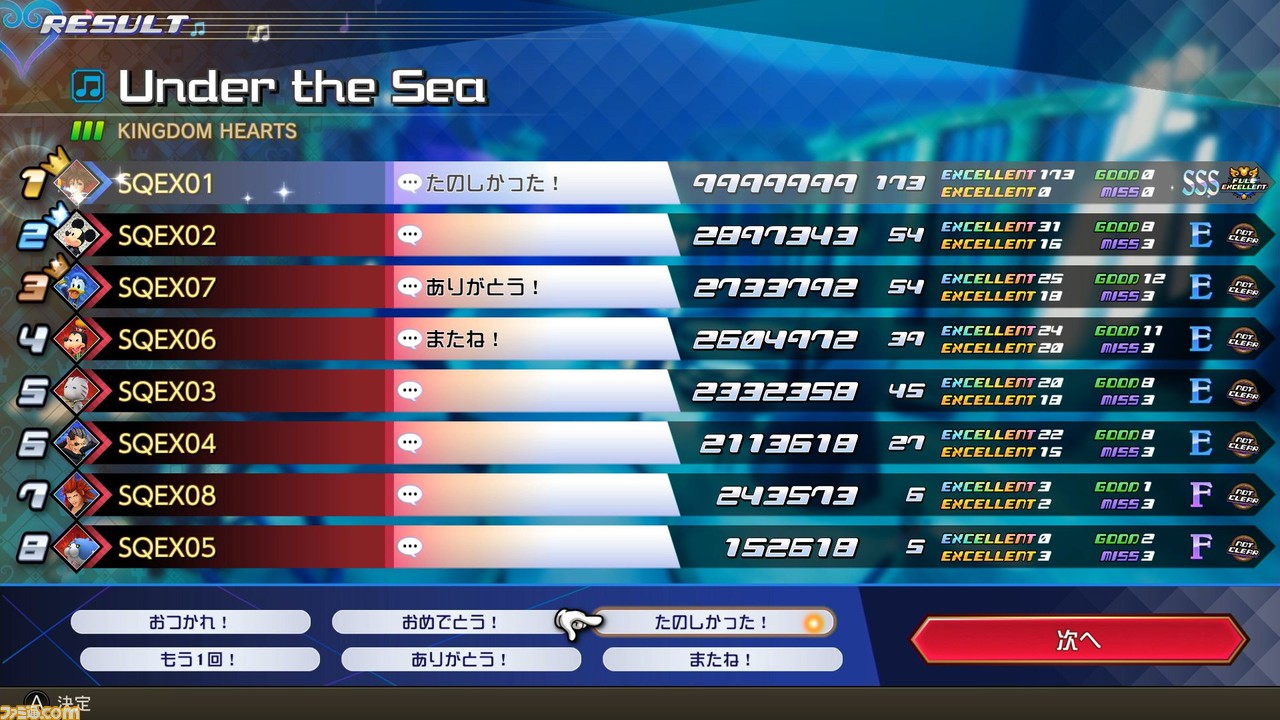 The 'Double Play' Mode was also shown, revealing that you can play with your friend on the same screen with multiple controllers, with one controlling Sora while the other controls Riku. This was briefly shown in the Nintendo Switch Direct Mini trailer.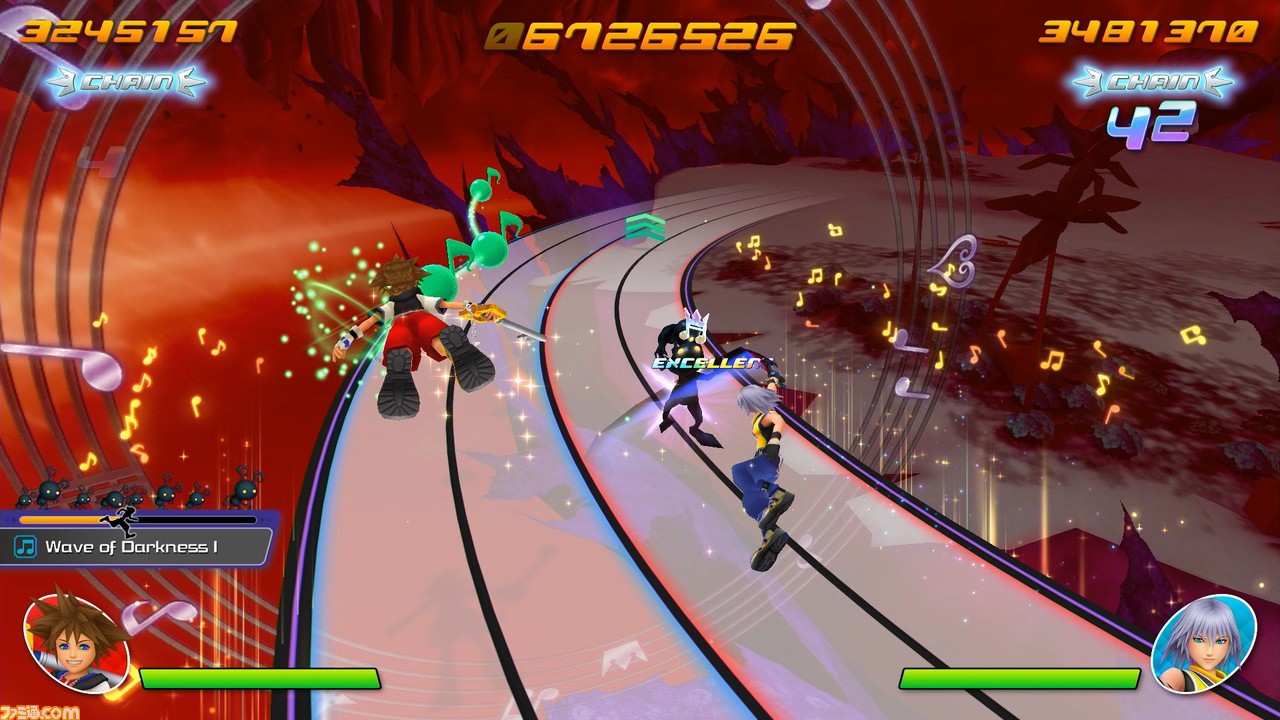 A list of playable songs is also shown with the Kingdom Hearts Orchestra ~ World Tour~ being listed, curiously enough. 
You can view additional screenshots in the gallery below
What do you think of this plethora of new information regarding the upcoming Kingdom Hearts Melody of Memory? Let us know in the comments below!