A special crossover will bring many surprises and events to both Final Fantasy Record Keeper and Kingdom Hearts Union χ[Cross]!
The collaboration event will run from February 22nd at 5:00 PM PT to March 8th at 4:59 PM PT.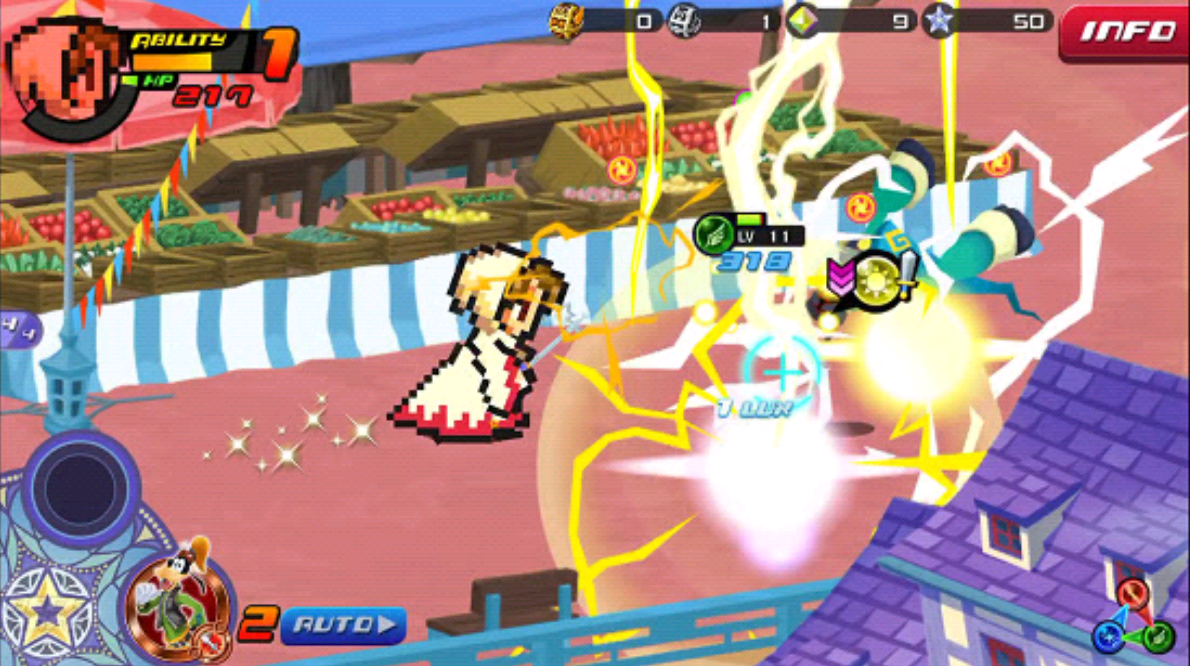 FINAL FANTASY Avatar parts: Players can obtain exclusive avatar parts and dress up their characters as classic FINAL FANTASY jobs for the first time.

Collaboration Multiplayer Battle (February 23 – March 9): A special Heartless boss inspired by an iconic FINAL FANTASY villain awaits players in battle during this special Union Cross multiplayer event.

Raid Battle (March 5 – March 11): This collaboration raid event brings a special Heartless to the world of KINGDOM HEARTS.

"Super Difficult" Battle Challenge (March 7 – March 9): Hardcore players seeking an additional challenge are invited to test their skills to defeat a powerful Heartless.

FINAL FANTASY: Record Keeper Gauntlet Challenge (February 22 – March 8): Players who complete all 20 stages in this limited-time event will not only receive numerous rewards, but also help all FINAL FANTASY: Record Keeper players obtain additional in- game login bonuses.

Event-exclusive pixel art medals and more can be seen below.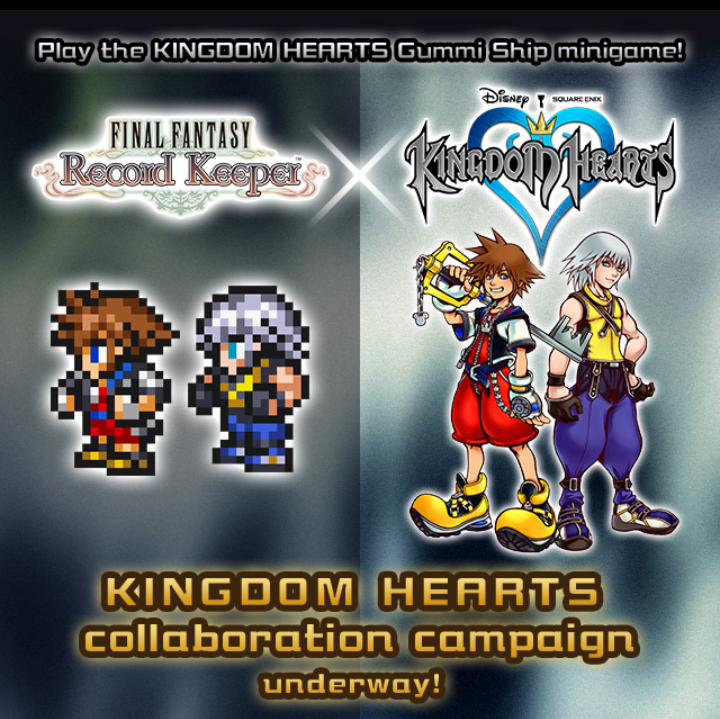 Gummi Ship Minigame Campaign will be held until February 16th at 6:59 AM PT!
Complete the stages and challenges in order to unlock special bonuses for both games! Rewards will be determined by the total point milestone reached.
Everyone needs to work together in order to unlock everything!