Square Enix has recently posted a job listing for the Senior Manager in Product Marketing for Kingdom Hearts!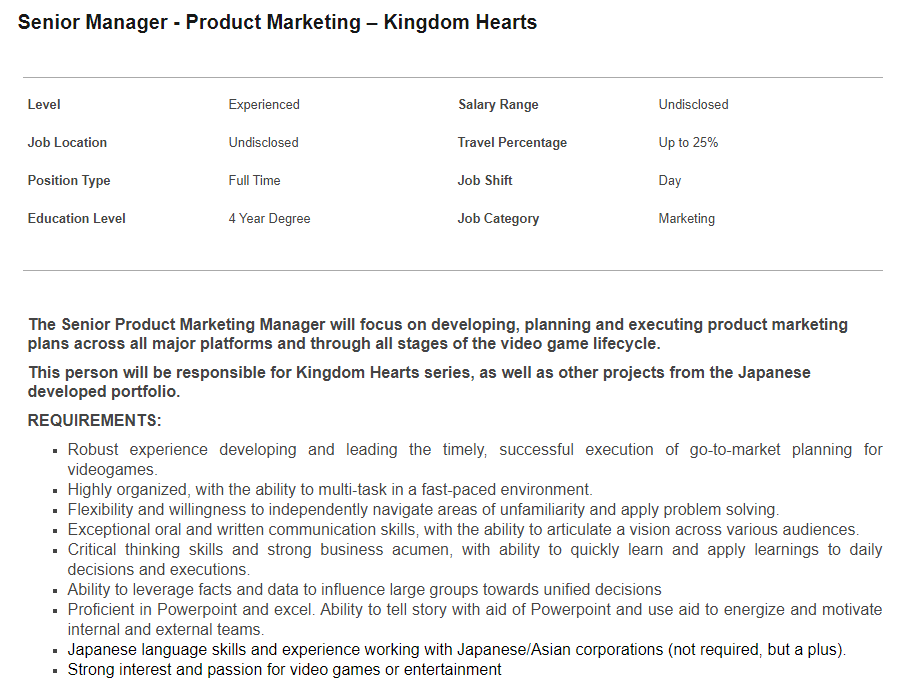 There are a plethora of requirements for this position such as a bachelor's degree with a focus on business and/or marketing, 6-8 years of marketing experience as well as various developed collaborative skills. A level of proficiency in Japanese is also highly recommended.
Are you or anyone else you know interested and applicable for this newly opened position? Let us know in the comments below!