Square Enix revealed their games lineup and as of yet, it does not include any Kingdom Hearts appearances.
Along side this announcement, Square Enix has just revealed the revealed their merchandise lineup for Tokyo Game Show 2017. Among a bunch of Final Fantasy merchandise, Kingdom Hearts fans can find the Kingdom Hearts Concert - First Breath - album available for purchase featuring an autograph from the series' composer Yoko Shimomura. The item will be exclusive for TGS attendants and will be limited to one copy per customer due to limited stocks and will cost 3,500 yen ($31.80 USD).
Also, Square Enix revealed that the new Kingdom Hearts III Sora Guardian Form Bring Arts figure will be available to purchase at the event, which was previously only available on Square Enix's online store. Currently, the price for the figure at the event is unknown.
Square Enix will be open exclusively to the press from 10am to 5pm on Thursday, September 21 and Friday, 22 September JST. They will open to the public from 10am to 5pm Saturday, September 23 and Sunday, September 24.
If you want to check out Square Enix's current TGS music lineup, click here, for its merchandise lineup, click here, and for its games lineup, click here.
UPDATE 1: Square Enix have released their TGS 2017 Booth Map. According to the map, Square Enix will have six game-centered booths and three other booths selling official merchandise including music. The full booth schedule will be released at a later date.
You can view the booth map below.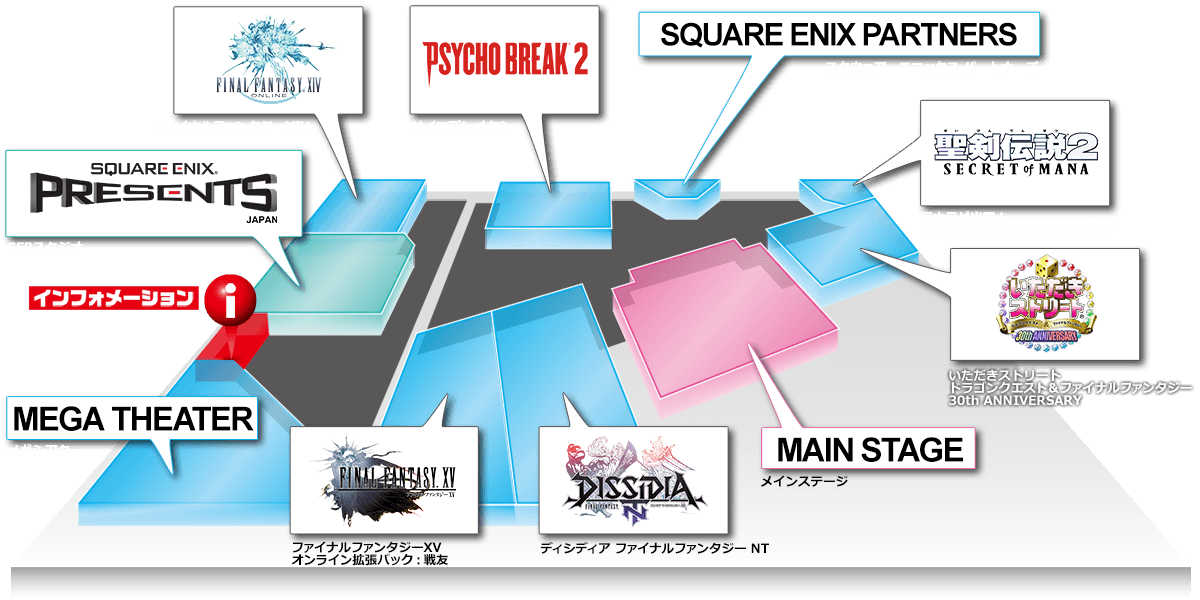 UPDATE 2: Dengeki Online has revealed via its Twitter account that Kingdom Hearts will be receiving more merchandise at TGS 2017. Firstly, a bath towel will be available with the Kingdom Hearts II cover art emblazoned on it. Also, there will be at least fifteen badges with various artworks from the series including in-game and CG renders as well as designs from Tetsuya Nomura.
You can view the items below.
Will you be attending the Japanese convention? If so, what is your wishlist of merch to pick up while you're there? Or are you simply going to observe the event from the comfort of your home? Let us know in the comments below. And to keep up with all KH13 news content, be sure to follow us on Twitter.