Chapter 8 for the Kingdom Hearts III manga is now available in English from Yen Press. Olympus Coliseum can be bought as a digital download from Amazon, Barnes & Noble, ComiXology, Google Play, iBooks, and Kobo. The issue's price varies from $1.99 for the United States to $2.99 in Canada.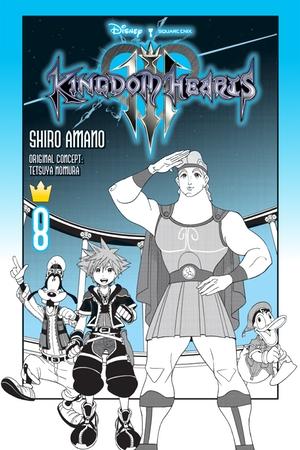 Chapter 8 was released in Japanese on Gangan Online back on February 12th. Chapter 9 is planned to release on Gangan Online in early March.  
You can also check out the articles for the previous chapters by clicking on the links below!