An Organization XIII themed Kingdom Hearts jigsaw puzzle by Tenyo is releasing soon. This puzzle consists of 1,000 pieces and is 57 x 73.5cm when assembled. You can pre-order this jigsaw puzzle from AmiAmi for 3,024 yen ($26.60 USD). Pre-orders are offered on a first come, first served basis in case of manufacture stock shortages.
View the picture that the puzzle creates when assembled below: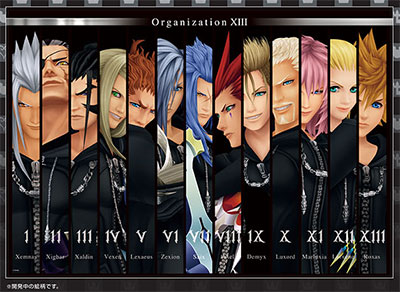 UPDATE: Pre-orders have since been closed! We'll update you if they open again.