To commemorate the release of the anticipated Kingdom Hearts III, an event called the Kingdom Hearts & Tokyo Skytree Tower of Light and Darkness was announced!
It will take place from Tuesday January 8, 2019 through Sunday March 3, 2019.
Taking place in the Tembo Galleria 450 meters above ground, the tower will be decorated with Disney worlds from the Kingdom Hearts series, as well as the characters!
There will be original content being displayed in the Skytree Round Theater inside the tower, using 255° out of 360° of the huge screen composed of window glasses of about 110 meters wide and 2 meters high.
The event plans to sell exclusive cafe menu and original goods collaborating with this event. A promotional poster was shown off in regards to this event, which you can view below!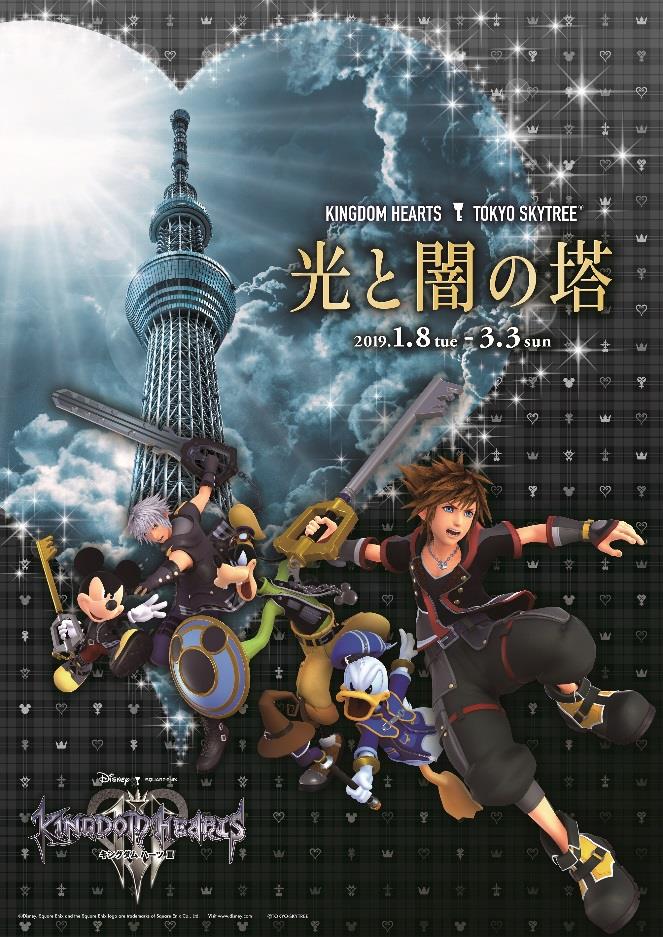 Keep up to date with Kingdom Hearts III news at TGS 2018 on our Social Medias (Facebook - Twitter - Tumblr) and on our full coverage of the event here on the website!