According to dis.pops (formally known as dis.funko) Sora (Dual Blasters) is a GameStop exclusive that will be available on November 2018.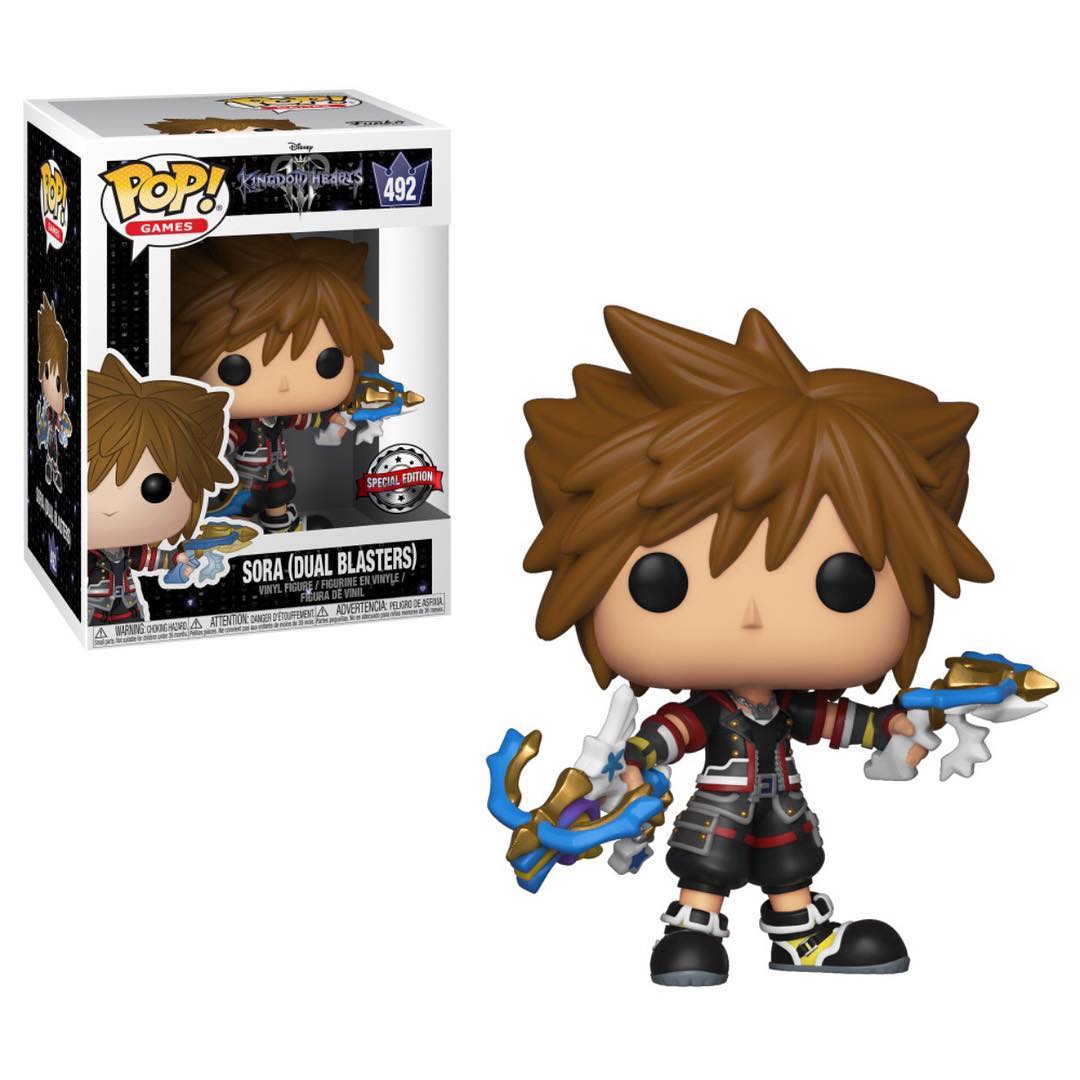 We have previously reported a rumor on this particular Pop along with Riku, Mickey, and Vanitas coming out on November 30, 2018 in Italy.
UPDATE [Oct. 27, 2018]: The Funko Pop Kingdom Hearts III Sora (Dual Blasters) will be released on October 30th, 2018 at Gamestop. The figure has a price set for $11.99. You can pre-order the figure here.
Thanks to Churro for the tip! 
Are you going to collect this Pop? Let us know! For more KH3 Funko Pop information check out our handy guide here!