BoxLunch, known for their variety of Pop Figures and other merchandise have revealed that their exclusive Glow-In-The-Dark Dark Aqua Funko Pop figure will be coming soon! It seems as if you will be unable to pre-order this figure and will have to be gotten on release, or pre-orders will become available later. You can check out a quick overview of the figure here.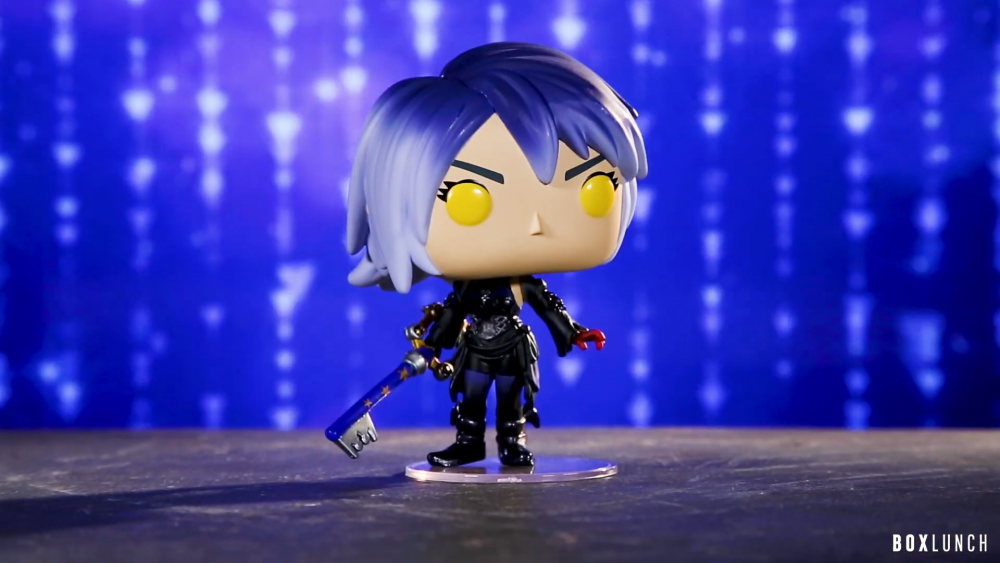 Thanks to Churro for the tip! We have also covered a variety of other Funko Pop figures such as Aqua, Lea, Kairi and many others here.
UPDATE (November 2, 2019): Box Lunch have posted an update saying the Dark Aqua POP! will not be glow in the dark. 
UPDATE [November 4, 2019]: DisFunko (@DisFunko) is reporting that Funko POP! Kingdom Hearts III Dark Aqua will be releasing on Monday November 11th at BoxLunch stores and online. 
UPDATE [November 11, 2019]: Funko POP! Kingdom Hearts III Dark Aqua with Keyblade is now available at BoxLunch stores and their online shop! The figure will cost $12.90. Supplies may be limited at BoxLunch stores. Be sure to check in to see if your local BoxLunch store has the figure in stock. You can order the figure online by clicking here.
Do you plan on picking up this figure? Let us know in the comments below!