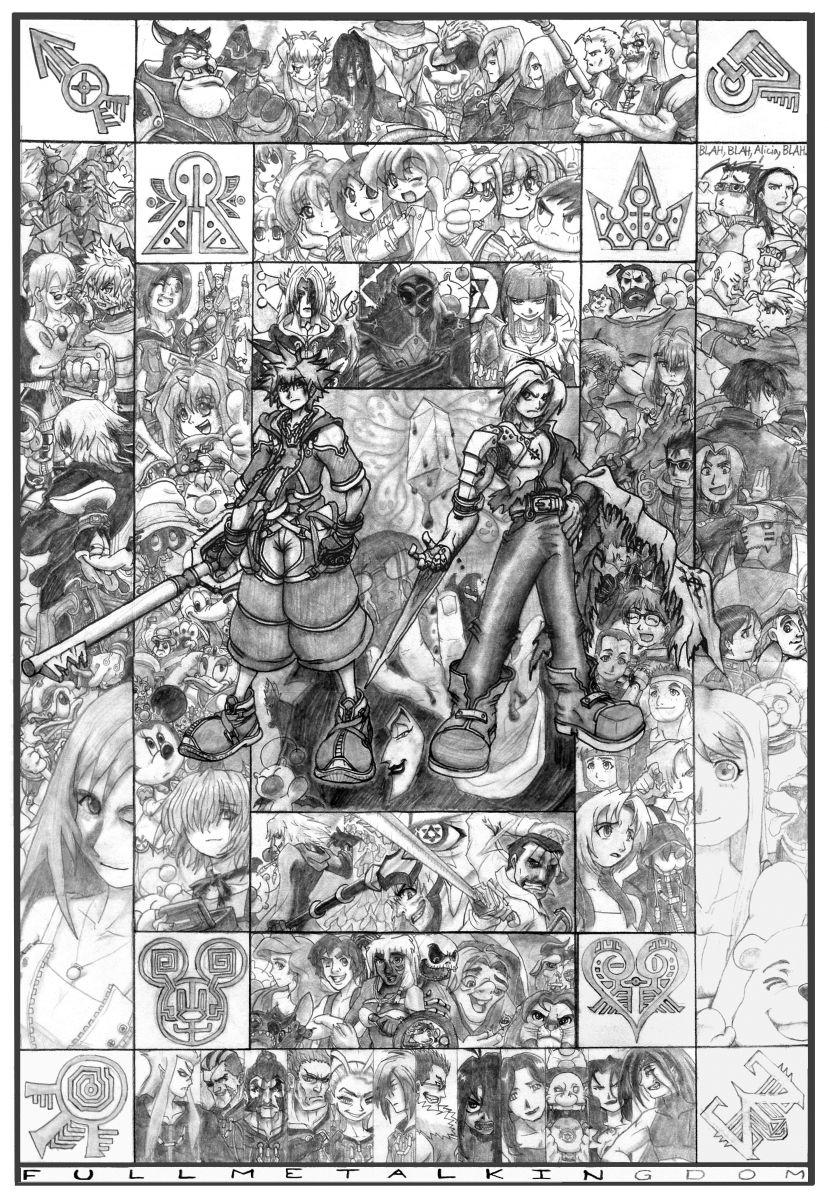 © Final Fantasy, Kingdom Hearts, Papuwa, Pani Poni Dash, Dragon Quest and Fullmetal Alchemist are licensed by Square-Enix. The secondary licenses for these franchises are Disney (Kingdom Hearts), Anime Network, Nippon Animation, TV Asahi (Papuwa), Gansis, S
Fullmetal Kingdom Prototype Poster

This is the first of many others to come. I made this in 2007. I accidentally added Papuwa and Pani Poni Dash, but they are licenced by Square-Enix as well.
I also added Elfen Lied's Lucy on the pic just for the heck of it, she really was a sad character that deserved a happy ending.
As you can see, many characters, including heroes and villains from Kingdom Hearts, Fullmetal Alchemist, Disney and Final Fantasy, are on this picture. I hope you all love it.
Copyright
© Final Fantasy, Kingdom Hearts, Papuwa, Pani Poni Dash, Dragon Quest and Fullmetal Alchemist are licensed by Square-Enix. The secondary licenses for these franchises are Disney (Kingdom Hearts), Anime Network, Nippon Animation, TV Asahi (Papuwa), Gansis, S
Photo Information for Fullmetal Kingdom Prototype Poster