July has ended and there are a plethora of Kingdom Hearts merchandise that was released! 
Amazon is selling two officially licensed Kingdom Hearts wall posters by Trends International, a Kingdom Hearts III Battle Wall Poster and a Kingdom Hearts III Group Wall Poster. The posters are 22'' x 34'' and are priced depending on the option chosen at check out. The posters are available in many different options:
Black frame version
Bundle: poster & clip
Bundle: poster & mount
Premium poster unframed
Silver framed version
Unframed version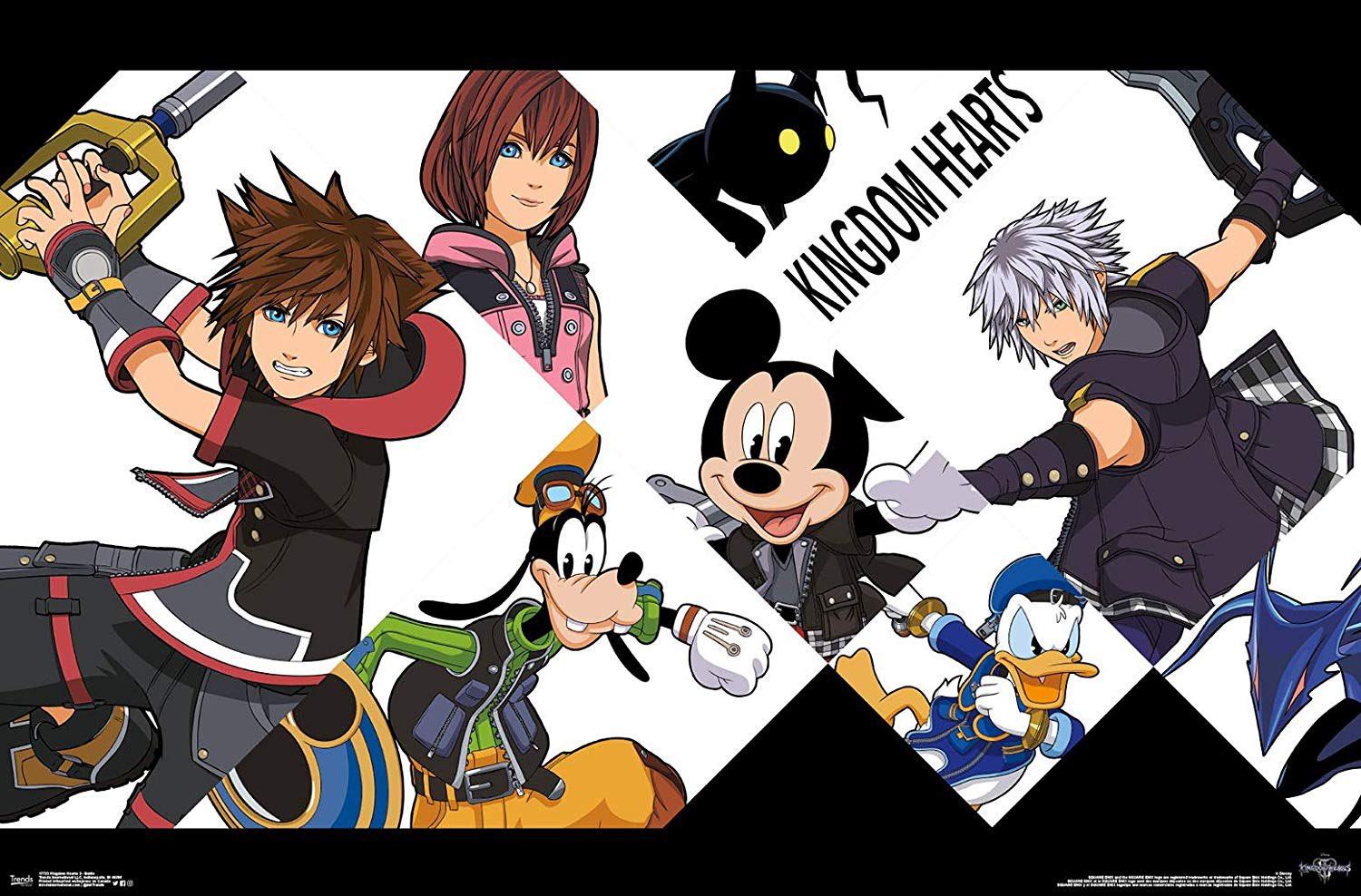 Hot Topic has updated their website with tons of new Kingdom Hearts merchandise that are online exclusives! 
First off is a Kingdom Hearts Happy Sora Throw Blanket! The 50'' x 60'' polyester throw blanket was originally $26.90 but is now on sale for $21.50!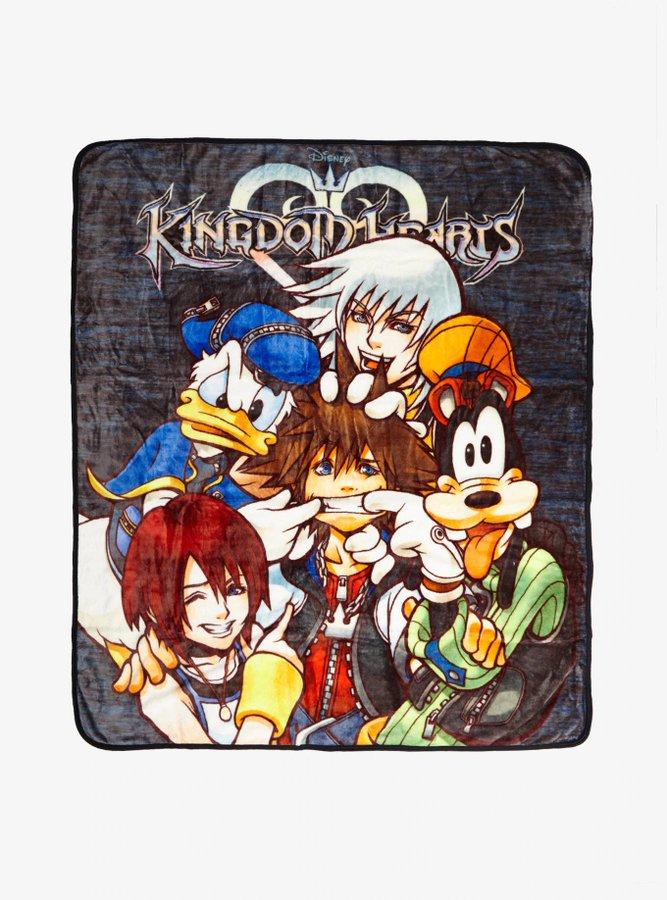 Hot Topic has brought back another pair of Kingdom Hearts hi-top sneakers! The sneakers feature a Sora color scheme and two crossed keyblades on the sides of each shoe. The sneakers are originally $39.90 but are on sale for $31.92 as apart of an online exclusive sale.
To go along with the Kingdom Hearts sneakers is a Kingdom Hearts III icon orb charm necklace. The necklace features a small glass orb that contains blue glitter at the bottom and Kingdom Hearts icon charms such as the Mickey Mouse symbol, a heart, and a crown. The necklace also has a Keyblade charm attached to it. The necklace is $11.90 and is apart of an online exclusive jewelry deal of buy two, get two free! 
Speaking about merchandise that goes around your neck, if you weren't able to attend San Diego Comic Con this year Hot Topic is selling the San Diego Comic Con 2019 exclusive Kingdom Hearts III lanyard and pin set by Monogram! The SDCC 2019 exclusive is originally $20.00 but through the online exclusive sale the set is only $16.00! Get yours while supplies last!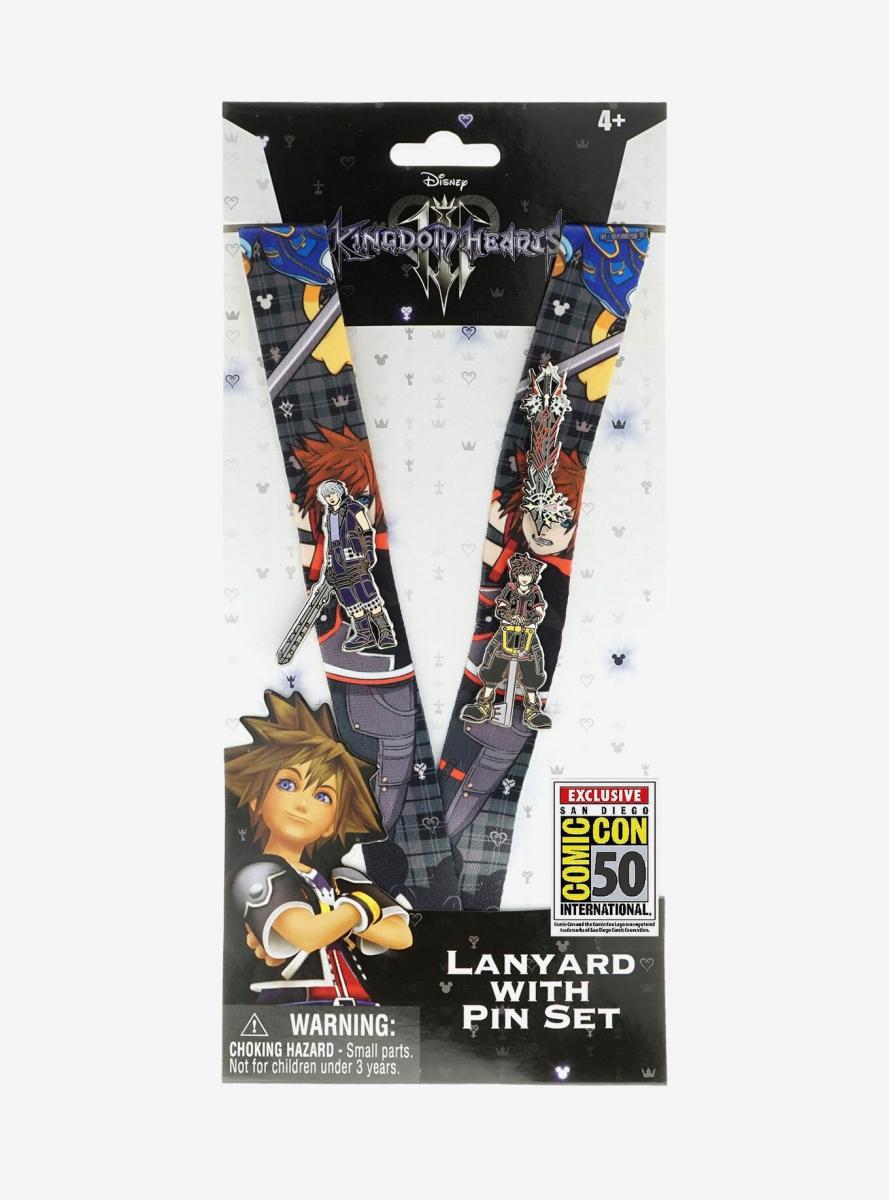 Decorate your walls with this Sora peel and stick giant wall decal! For $18.90 get a set of 8 decals that feature Sora and mini Kingdom Hearts icons! 
Spirit and Party City have released keyblades to make you a keyblade wielder this Halloween! 
Spirit is selling keyblades Way to the Dawn and Destiny's Embrace! Both keyblades are available for pre-order for $39.99 and are set to release by September 11th, 2019! The keyblades are officially licensed and made out of plastic. See the keyblades in our galleries below!
If you plan on being Halloween Town Sora, Spirit is also selling Sora's Halloween Town Head Piece for $12.99! 
Party City is selling a Kingdom Key and Braveheart keyblade for $24.99 each and are set to release on September 30th, 2019!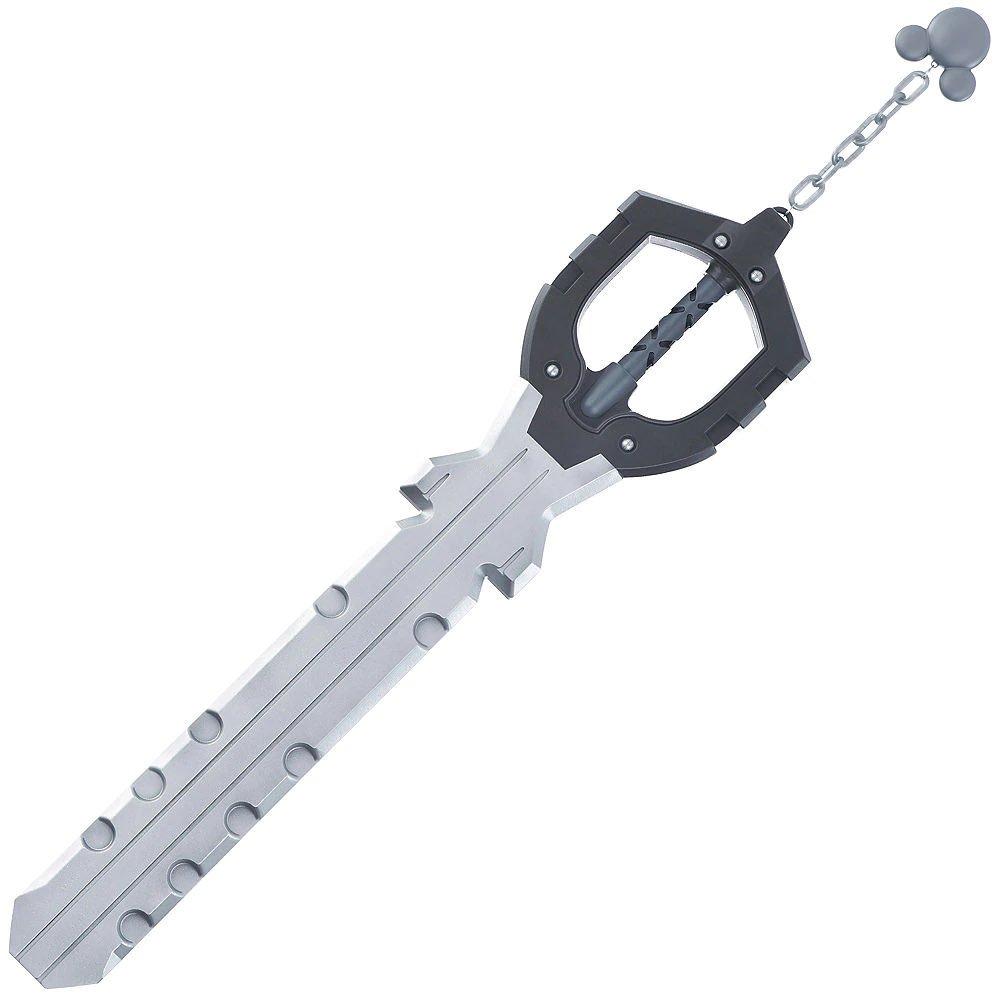 To satisfy your sweet tooth and add to your Kingdom Hearts collection, Box Lunch is selling Sora and King Mickey Funko Pez dispensers on sale for $5.00 each! 
Before summer vacation is over, get your Kingdom Hearts swimsuit from SixOn Clothing! SixOn has released swimsuits based on Kingdom Hearts characters such as Sora, Riku, Kairi, and Xion! All Kingdom Hearts swimsuits are $34.99! Swimsuits available now are:
Available for pre-order are:
See the swimsuits in our galleries below!
That concludes July's Kingdom Hearts merch round-up! Thank you to Churro for all the tips! What are your favorite pieces from July's merch round-up? Follow us on Twitter, Facebook, and Tumblr for more news on Kingdom Hearts!