"Face My Fears" debuted this week at #98 on the Billboard Hot 100. This is the first appearance for Utada Hikaru on the Billboard Hot 100 in her career and for Skrillex, it's his eight Top 100 appearance.
This comes a week after "Face My Fears" came in at #1 on iTunes International Album chart.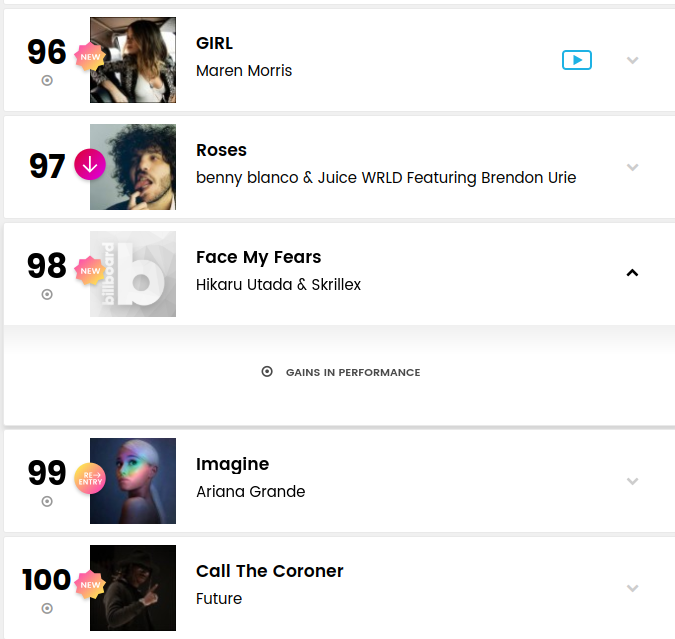 "Face My Fears" is available worldwide; the album song can be bought from the Apple Store, Google Play Music, and Amazon as well as streamed on Spotify. You can also now listen to it in Kingdom Hearts III itself, during the opening cinematics. For lyrics and more information, click here.
Follow our master coverage of Kingdom Hearts III and stay up to date with the latest news via our Twitter, Facebook, Tumblr, and Discord!