Insomniac's newest entry in their highly successful Ratchet & Clank series, Ratchet & Clank: Rift Apart, has a couple of Easter eggs from various titles from not only Insomniac but from other franchises as well. While most of them are from PlayStation exclusive franchises like Jak & Daxter and LittleBigPlanet, there is one that stands out from the rest: an Easter egg from Kingdom Hearts. It could be a subtle nod to the franchise as both series launched their first entry back in 2002 for the PlayStation 2.
If you want to see it, then you can check it out in the spoiler tag below. [DISCLAIMER: POSSIBLE SPOILERS FOR RATCHET & CLANK: RIFT APART BELOW. READ AT YOUR OWN RISK!]
One of the items that you can obtain in the game is a weapon that resembles a Keyblade. It can be equipped and used as a weapon.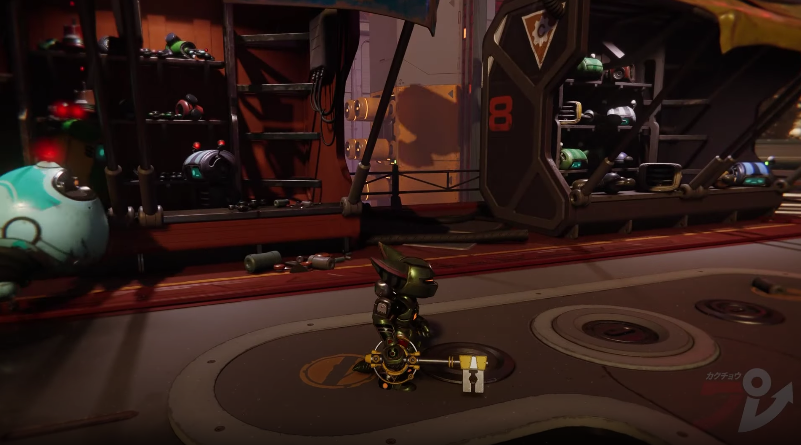 You can check out footage of the Keyblade weapon from the game and more of the other Easter eggs by Youtuber Kakuchopurei here. [Starts at 1:48]
Ratchet & Clank: Rift Apart will release on June 11th exclusively for the PlayStation 5. Are you going to be getting this game and finding the Easter egg? Let us know in the comments below!