As a long-standing creator of guides and creative videos on the Kingdom Hearts series, Everglow has provided the Kingdom Hearts community with countless hours of enjoyable content. His latest and most ambitious video series, serves as a comprehensive look into the entire series' chronology, from the elaborate schemes of Kingdom Hearts χ Back Cover, to the most recent voyage that we see Sora and pals embark on in the epilogue of Kingdom Hearts 0.2 Birth by Sleep -A fragmentary passage-.
Kingdom Hearts Timeline sets itself apart from similar projects by featuring each and every story event in absolute chronological order, instead of using flashbacks or revealing information in the order it was originally presented. As an example, during Kingdom Hearts Birth by Sleep, the birth of Vanitas will be shown before the Mark of Mastery exam, despite the fact that this flashback is normally seen during the later hours of Ventus' story. This strict adherence to the series' chronology is emphasized by the intricate timeline that is displayed at the beginning of each episode.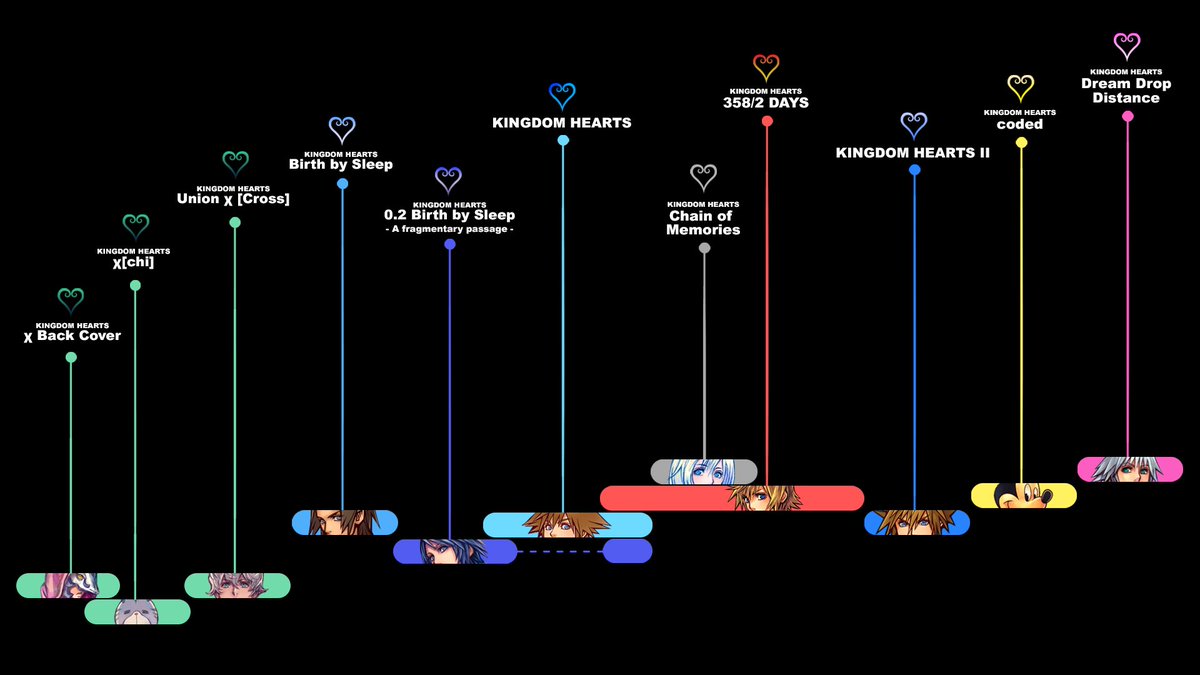 Similar to another of Everglow's projects, the editing in Kingdom Hearts Timeline is both detailed and professional, resulting in perhaps the most visually and audibly appealing representation of the series to date. This detailed editing has already delighted many fans, and it will undoubtedly get even better as the series progresses.
Most recently as of the writing of this article, Everglow has taken a more creative approach to his Kingdom Hearts Birth by Sleep-related content than ever before. In this instance, since Eraqus' conversation with Aqua about the Land of Departure's secret was only heard through dialogue in the game's final episode, no visual footage of this moment actually exists. However, a special cutscene, which Everglow calls "Case of Aqua", was created completely from scratch to showcase this moment, and will soon be featured in Kingdom Hearts Timeline. You can view this new cutscene below:
Everglow intends for Kingdom Hearts Timeline to be fully available before the release of Kingdom Hearts III. From his description of the series, he states the following:
Quote

I did want to deliver this before the release of KINGDOM HEARTS 3, so we could have the perfect road to the final chapter of the Xehanort saga at our disposal and relive, together, all of the chapters in a definitive and never-seen-before way.
We hope that you continue to enjoy Kingdom Hearts Timeline as we steadily get closer to the release of Kingdom Hearts III! For continued updates on the series, be sure to follow Everglow's Twitter account. With the staggering amount of work he is putting into the project, you won't want to miss a thing!
What is your favorite part of Kingdom Hearts Timeline so far? What part are you looking forward to most? Let us know in the comments below!