Village Vanguard has created an original product for Kingdom Hearts, a Sea Salt Ice-cream bath salt!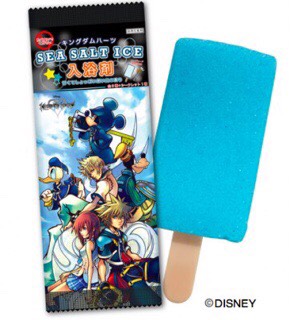 The product will be retailing for 500 yen (est. $4.50 USD) and will be released on July 21, 2018 JST. The illustration art from Kingdom Hearts II is shown on the wrapper. Certain Japanese bath salts are similar to bath bombs. The bath salt looks just like the ice-cream and should not be eaten.
In addition to the bath salt, there will be a Keyblade as an added bonus. There are 5 Keyblades and 1 secret keyblade!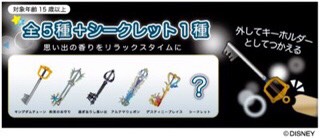 Get your Sea Salt Ice-cream here!