Xbox Mexico has announced that attendees of the Xbox FanFest: Mexico City, taking place between November 9 and 11, 2018, will be able to play Kingdom Hearts III at the event! More information about the event can be found in its official announcement.
Here, the Head of Xbox Phil Spencer will also host X018, "a global celebration of all things Xbox filled with news, first looks, and surprises." This will take place on Saturday, November 10, and will be live-streamed as an Inside Xbox episode from 3PM to 5PM CST, making it the longest episode to date.
You can watch the X018 livestream on:
Shinji Hashimoto, Kingdom Hearts III's executive producer and brand manager, has made suggestions that he will be in attendance at the event.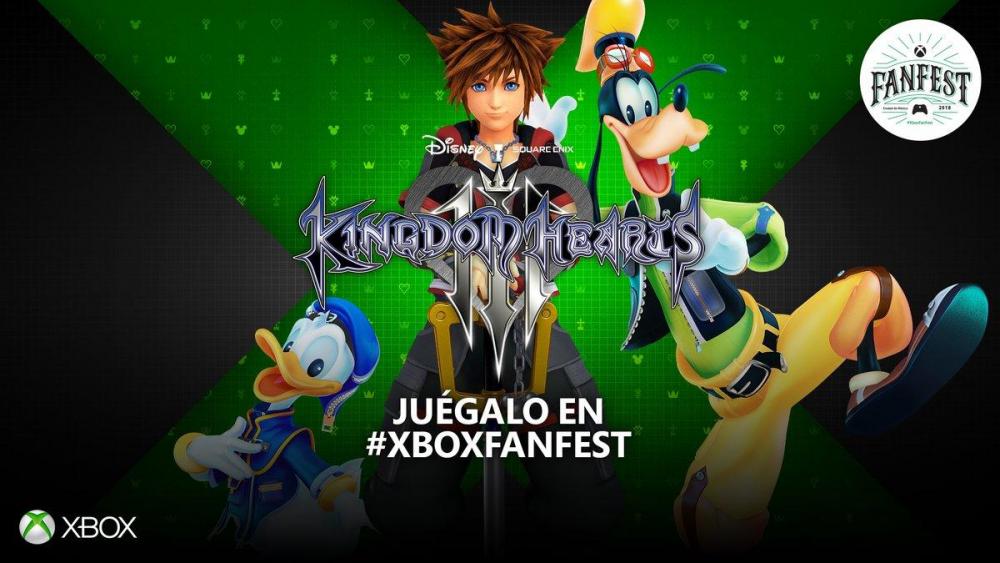 Thanks to fan @JoniiMdG for the tip!