New renders of Sora, Donald, and Goofy from Kingdom Hearts III were first shown back in May at the Kingdom Hearts III Premiere event. Recently, they have surfaced as part of promotional pictures on the Microsoft and PlayStation websites. The Microsoft website shows off the renders at a higher definition, and includes a new background with Riku and Mickey's Kingdom Hearts III renders.
You can see them below.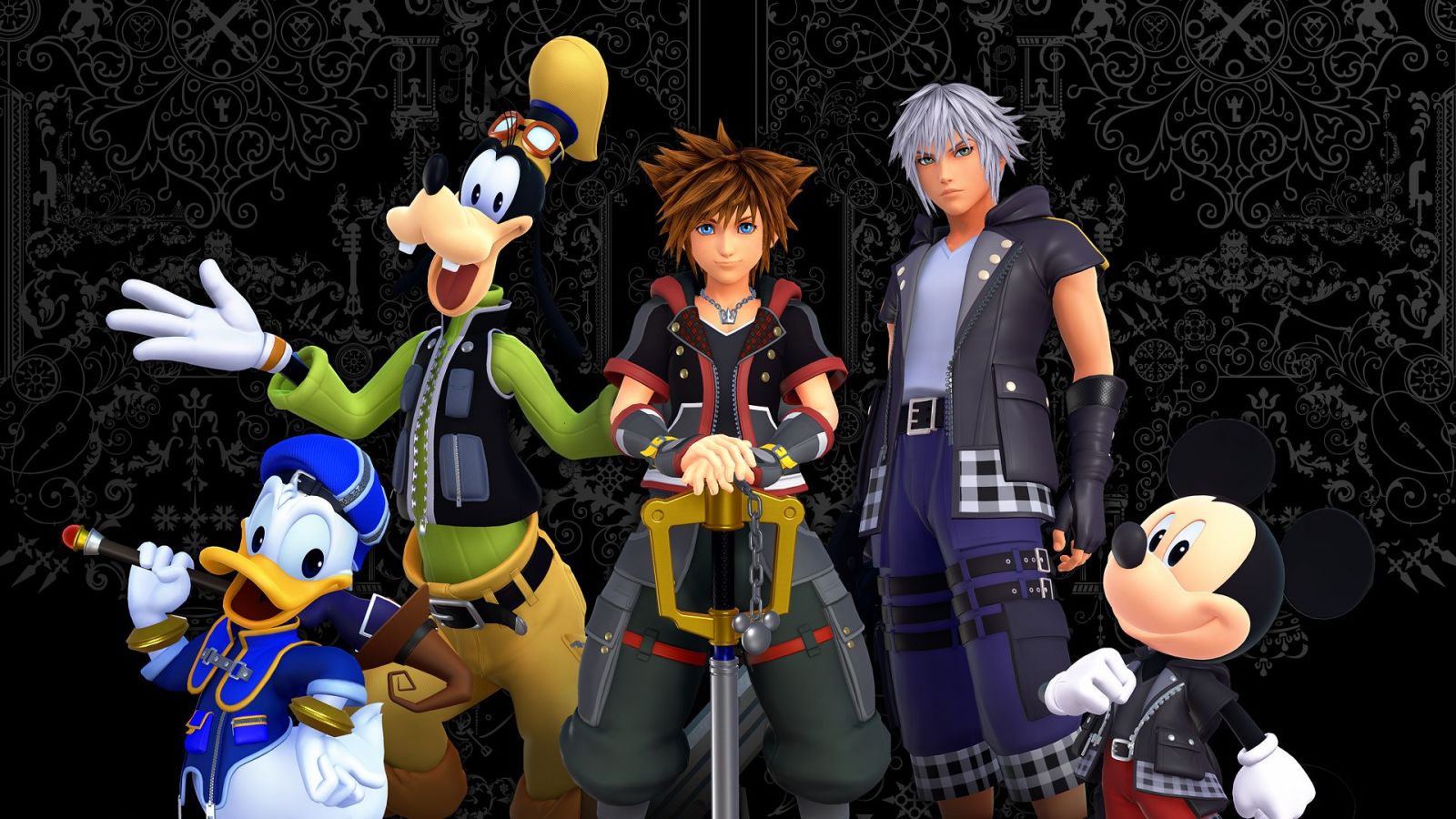 The Microsoft website also features the following extract from its interesting blurb for the game:
Having learned that all their struggles thus far were engineered by Master Xehanort in his plot to start another Keyblade War, Sora and his friends continue their search for seven guardians of light capable of standing against the coming darkness. King Mickey and Riku seek out Keyblade veterans from the past, while Sora, Donald, and Goofy begin a new odyssey across Disney worlds to claim the "power of waking."
The Kingdom Hearts official website also features a header with the recent renders for Sora, Donald, and Goofy.

Kingdom Hearts III releases on PlayStation 4 and Xbox One on January 25, 2019 in Japan, and January 29, 2019 to the rest of the world. You can now watch the latest Frozen trailer and Square Enix E3 Showcase trailer!
Follow our coverage of Kingdom Hearts III at E3 2018 on our Twitter, and keep up to date with all the news through our coverage article!