During the live Square Enix conference at E3, a new Kingdom Hearts III trailer was revealed! The exclusive video features more footage of gameplay and characters such as Ratatouille, Kairi, Lea, and more!
The footage was available previously to those that attended the Kingdom Hearts Orchestra on June 9th, 2018. The thumbnail used for the picture features Sora and Rapunzel; while this was not shown in this trailer, it was shown in the trailer shown to the the Los Angeles Kingdom Hearts Orchestra attendees. Sora and Rapunzel seemed to be engaged in what looked like a dancing mini-game. News Team staff Raxaimus reports that during the Orchestra trailer, no button prompts were seen for this scene.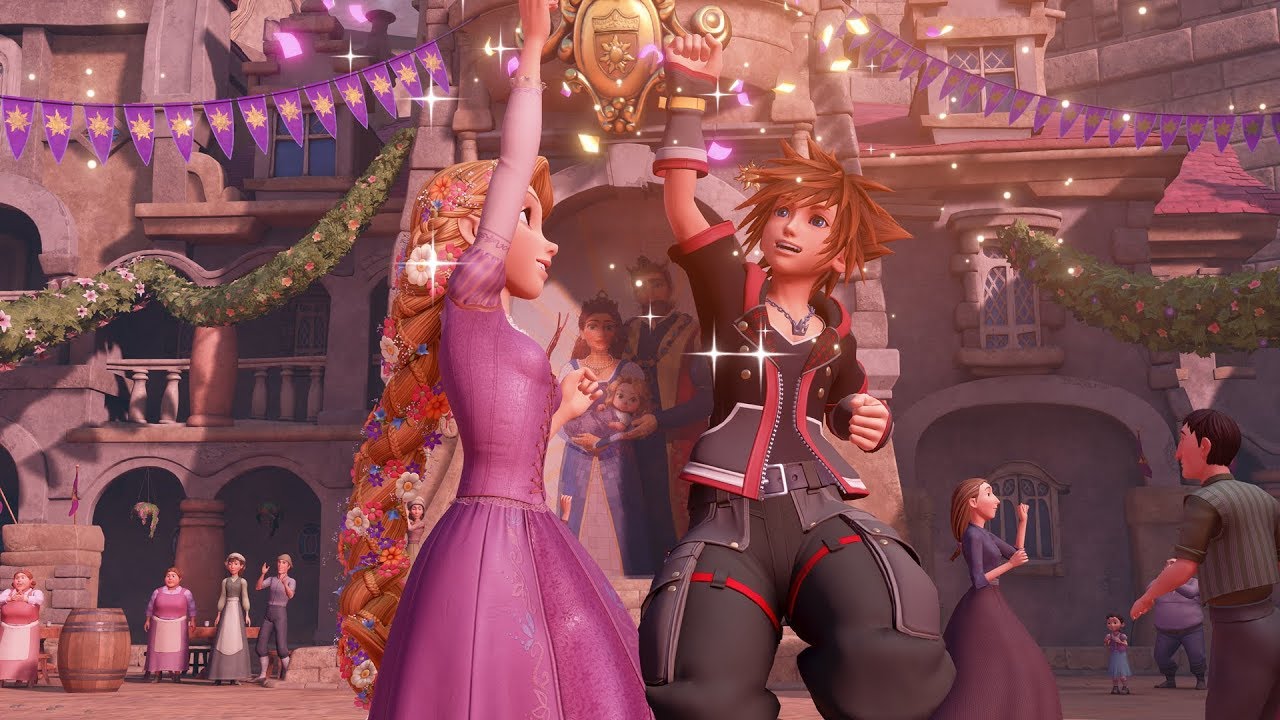 What do you think of the new information? Let us know in the comments below!
[update: Jun 11, 2018] The Japanese version of the trailer has been uploaded onto Youtube!
Kingdom Hearts III releases on PlayStation 4 and Xbox One on January 25, 2019 in Japan, and January 29, 2019 to the rest of the world. You can now watch the latest Frozen trailer!
Check out our coverage for Kingdom Hearts III at E3 2018 and keep an eye on our Twitter for our live updates!