Square Enix have announced that Kingdom Hearts Mobile will be terminated in Japan on April 30, 2013. ArikaMiz tweeted an image of Square Enix announcing this, and this can be seen below.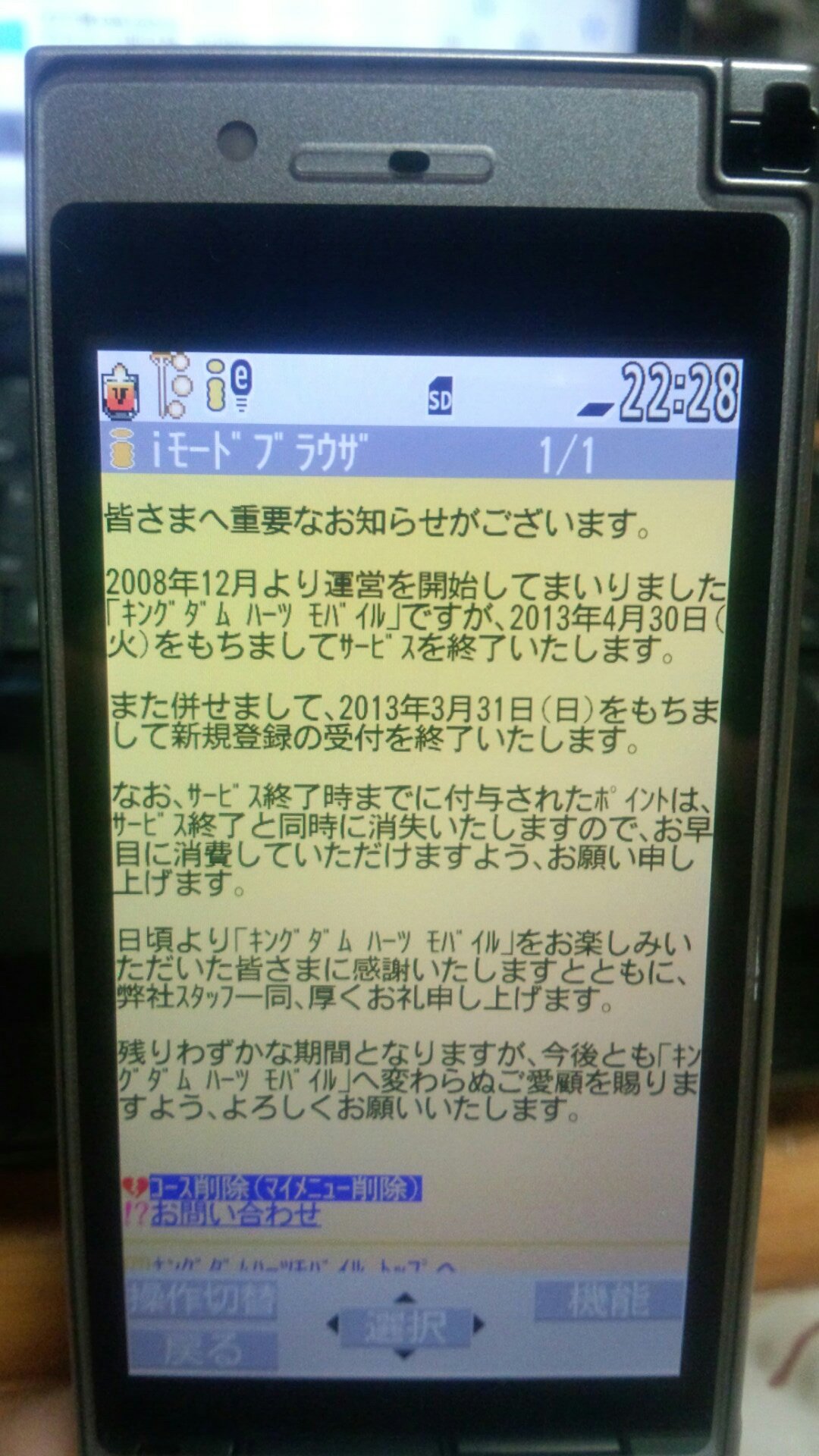 goldpanner has translated this, and thanks to her, it can be read below.
We have an important announcement for everyone.
The Kingdom Hearts Mobile service, launched December 2008, will be discontinued from the 30th April 2013 (Tue).
Additionally, the service will be closed to new registrations from the 31st March 2013 (Sun).
As any points conferred up until the discontinuation will disappear, please make sure to spend them in time.
On behalf of all our staff we wish to express our appreciation and extend our warmest gratitude to all of you who have long enjoyed Kingdom Hearts Mobile.
We would be honoured by your continued patronage of Kingdom Hearts Mobile from now for the short amount of time we have left.