Earlier today GameStop posted a poll on their Twitter account calling all fans to vote for their preferred Kingdom Hearts III pre-order bonus. This bonus will be exclusive to GameStop and the Square Enix store.
The bonus will be 1 of 3 cloth poster variants. Each variant contains Sora, Donald and Goofy standing by a keyhole featuring a character from a specific world - Woody from Toy Story world ToyBox, Sully and Mike from Monsters' Inc. world Monstropolis and Olaf from Frozen world Arendelle.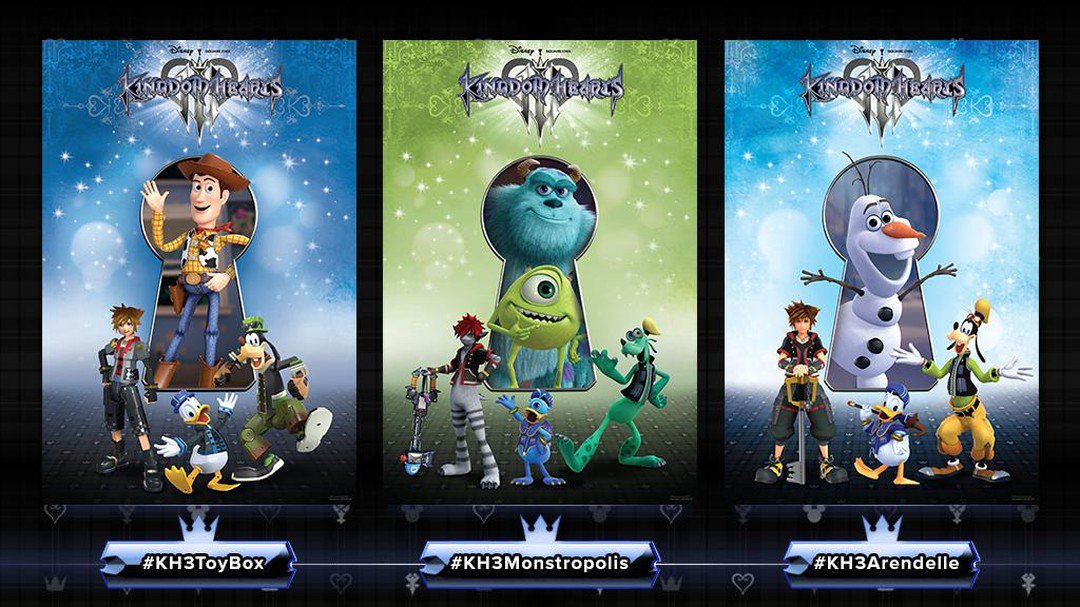 You can vote by replying to GameStop's tweet with the appropriate hashtag - #KH3ToyBox for Toy Story, #KH3Monstropolis for Monsters' Inc. and #KH3Arendelle for Frozen.
Be sure to act quick to ensure your favourite is chosen!
UPDATE: [Aug 1, 2018]: GameStop has announced the winner. The fans have chosen the Toy Box fabric poster for the GameStop-exclusive pre-order bonus for Kingdom Hearts III. Thanks to all that voted!
UPDATE [Aug 10, 2018]: EBGames Canada are also offering the Toy Story fabric poster as a pre-order bonus for the standard and Deluxe versions of Kingdom Hearts III (for both PS4 and XBox One) while stocks last!