Some of the KH13 team (including Andrew Hankinson and Fàtima Kàiyum) are attending the Kingdom Hearts Orchestra - World Tour - in London on the 24th of March. So we thought this would be a great opportunity to arrange a quick meet up with fans before the concert begins!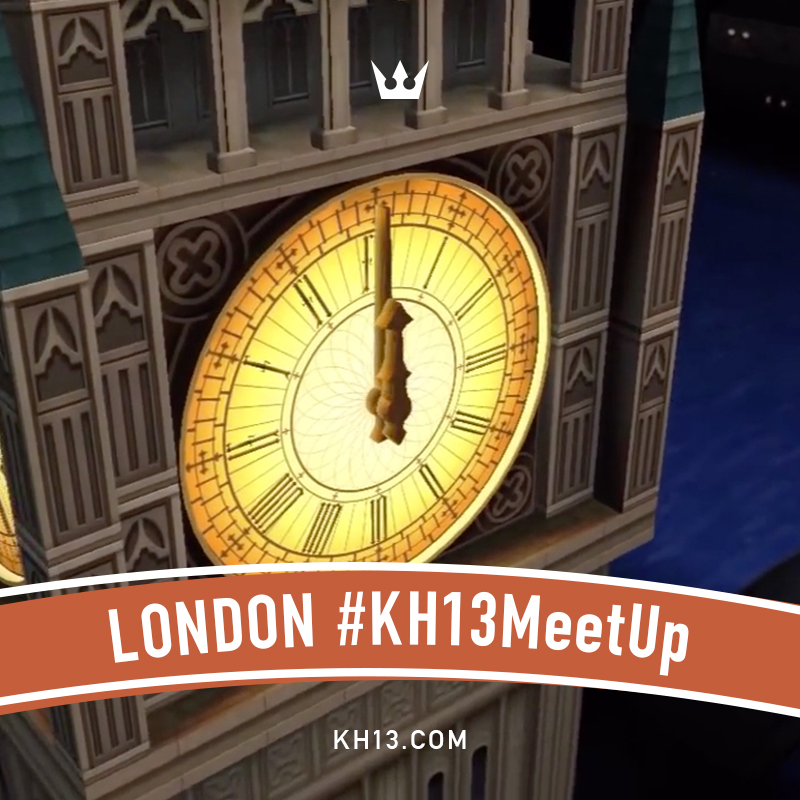 We will be meeting at the Central Hall Westminster on Friday the 24th of March from 5:30pm!
As well as a meet up, KH13 have created a booklet to give to Yoko Shimomura (composer of Kingdom Hearts soundtrack) after the concert to show our appreciation of her musical talents in the franchise.
Fans who meet us at the concert hall beforehand and write a small compliment/message within the booklet, will receive an exclusive KH13 sticker! We will have 3 choices, but they will be limited!
Few things to consider before writing in booklet:
Maybe write it out beforehand so you can just copy it in booklet on the day; we want to reduce the amount of spelling errors or mistakes as much as we can so it's flawless.

We'll ask that you write in capital letters so it's easier to understand/translate.

If you take any pics with us be sure tweet about them using the hashtag #KH13MeetUp Look forward to seeing you all there!
You can also join our Facebook event page to get all the updates about the meeting by clicking here.
UPDATE: Thanks to everyone who came out to the meet up! We had a blast! If you want to check out updates from the meet up and from the concert, view this article. If you want to view images of the meet up, check them out below: