Drake Bell, an American singer and actor, recently hinted with two retweets that he is apparently going to take the role of Young Master Eraqus, concerning the voice recording of Kingdom Hearts III.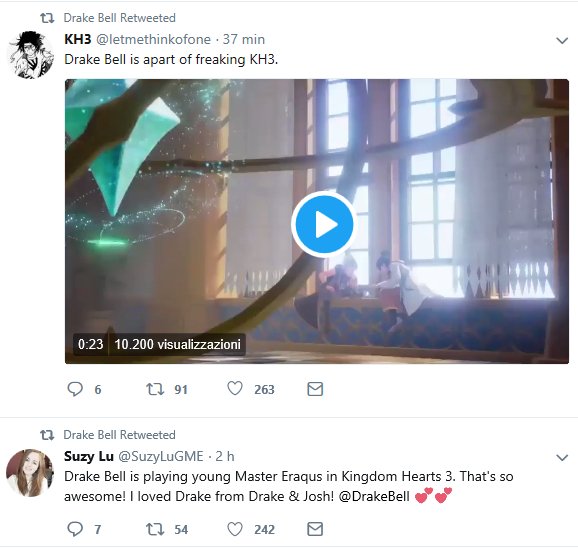 Recently, James Woods, the voice actor for Hades, also confirmed through his Twitter account that he was working on a new Kingdom Hearts game. In addition, a rumor recently surfaced which involved the Spanish voice actors of Hiro and Baymax in Big Hero 6, hinting toward the possibility of them being involved with Kingdom Hearts III.
Do you think there are soon going to be new reveals about Kingdom Hearts III voice actors? Share your opinion with us in the comment section below!