Kingdom Hearts III is now officially available in Japan!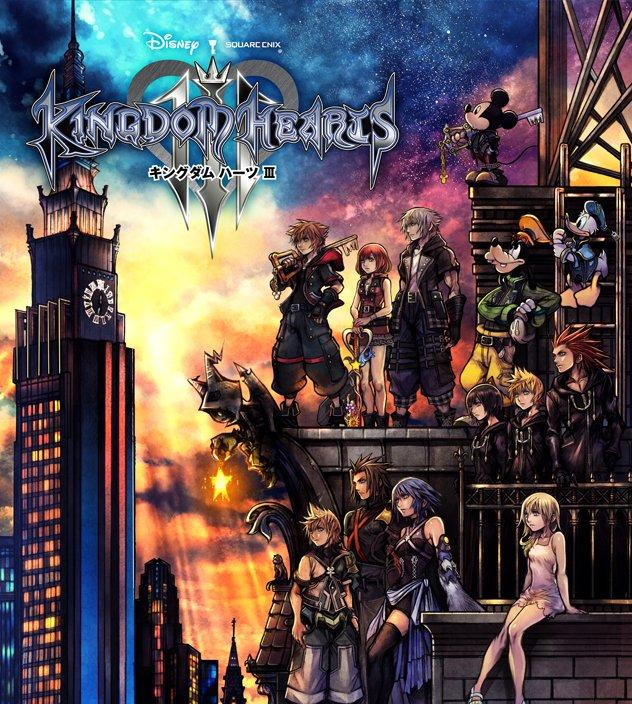 Director Tetsuya Nomura has tweeted a message in regards to the release, thanking fans for following the countdown and wishing they enjoy the new adventure with Sora. With this, he also stated that a new video edit of all the pervious countdown videos is now available. You can read a translation of his message below.
Here is the video:
For those purchasing the digital version, remember to install the patches for Update 1.01 and the Memory Archive today, as well as claim any DLC Keyblades you're owed! From January 26 at midnight JST, provided you have completed the game, you can also download and view the Epilogue video. From January 31 at 7:00 PM JST, you can start to unlock the Secret Ending.
The wait for Kingdom Hearts III's global release on January 29 is merely a few days starting now. Will you be acquiring the Japanese version of the game now or are you waiting it out?
Stay tuned for more info and the international release! Follow our coverage of Kingdom Hearts III here and on social media!
Twitter   

     Facebook   

     Tumblr   

      Discord
KH13.com's spoiler policy on Kingdom Hearts III will be in effect from now until March 31, 2019.
Our news coverage will include reports on officially released information (press releases, interviews, etc.); after Kingdom Hearts III's global release, we will report on basic game content such as the opening cinematics, artbook, trophy list, etc. while being mindful of spoilers on our website (via spoiler boxes/warnings) and on social media.
As a member of the KH13.com forums, your avatars, cover photos, statuses, and thread titles must not contain spoilers. You are allowed to discuss spoilers freely in the KH3 Spoilers subforum. For more guidelines, including a guide to using spoiler tags, read our spoiler policy here.
KH13.com's Discord has its own rules and appropriate channels to avoid/discuss spoilers. Read the rules on the #announcements channel for more information!
We would lastly like to say to fans avoiding spoilers to be extra careful on social media, especially comment sections. Thumbnails, titles, autoplay, recommended videos, and comments on Youtube can be especially dangerous and full of spoilers.