This evening, Kingdom Hearts manga artist Shiro Amano tweeted out that the 20th chapter of the Kingdom Hearts III manga, Toy Box 1, is now avaliable to read via Gangan Online. However, only the mobile app has the manga avaliable to read for now, with the browser and PC versions of the application only getting the manga on the 28th of October.
UPDATE [Oct 20, 2021]: Chapter 20 is available to read on Gangan Online.  You can check out the previews for the chapter in our gallery below.
In addition, Chapter 20 is also available in English from Yen Press. The chapter can be bought as a digital download from Amazon, Barnes & Noble, ComiXology, Google Play, iBooks, and Kobo. The issue's price varies from $1.99 for the United States to $2.99 in Canada.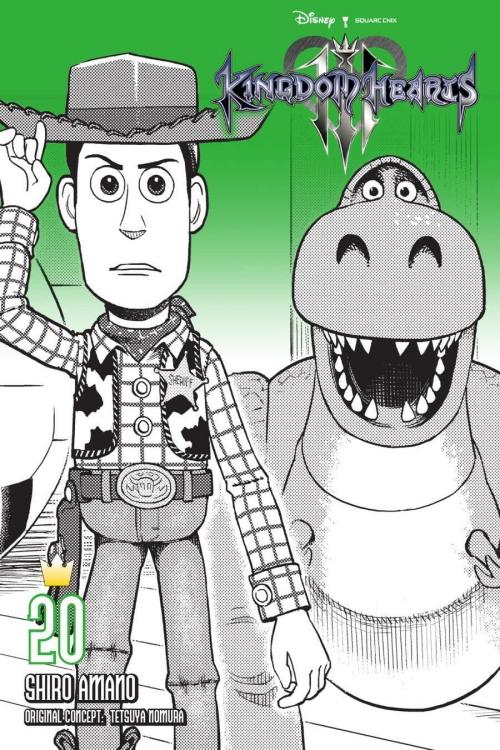 You can also check out the articles for the previous chapters by clicking on the links below!
Chapter 21 is set to release on December 9th on Gangan Online.
What do you think of this new installment of the Kingdom Hearts III manga? Let us know in the comments!