Nintendolife has recently conducted an interview with Kingdom Hearts series director, Tetsuya Nomura, as well as the co-director of Kingdom Hearts Melody of Memory, Masanobu Suzui! This interview segment released by Nintendolife is more of a compilation of info rather than the standard fare of questions and answers being shown. 
A major takeaway from this interview is how the team hopes this title will be a way for both potential fans to "dip their toes" into the vast ocean of the Kingdom Hearts series and get introduced while also acting as a celebration and overview of the series up to this point for fans who are caught up.
An unexpected snag for the development team was how they would incorporate 3D into this title since Kingdom Hearts is known for being a 3D series, while the Theatrhytm titles are all 2D. A surprising source of inspiration for how this would work came from the Kingdom Hearts 15th anniversary jukebox website which showed Sora running atop a musical score. Camera kinks were difficult to iron out and several prototypes had to be made but, this general perspective in the animation is what the team ultimately went with, for Melody of Memory.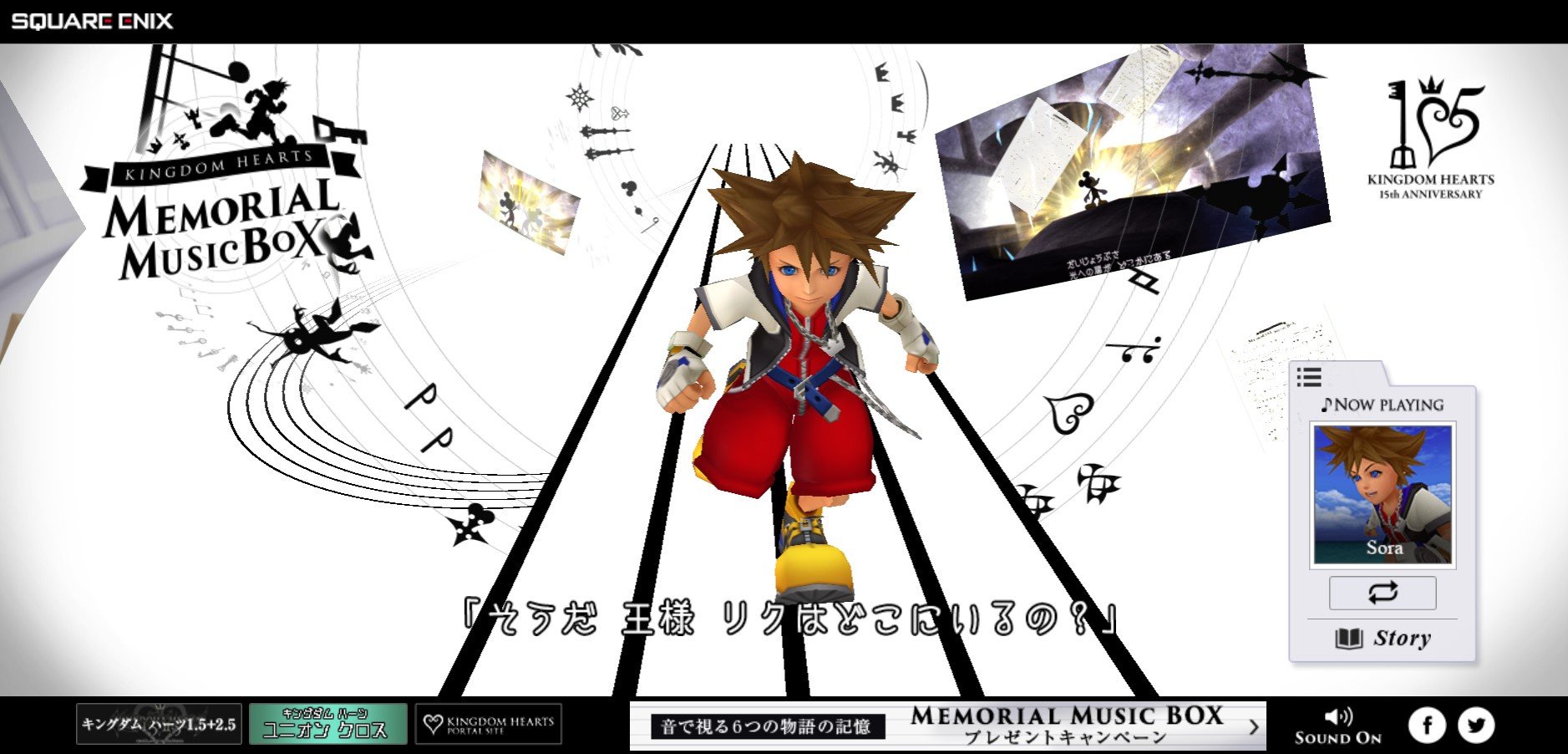 A series of questions regarding Square Enix's working relationship with Disney was also discussed. The one constant that Nomura stated was that things were always changing. Policy changes, personnel changes and the increased recognition with Kingdom Hearts as a brand have all merged to make certain things easier to do, and other things not possible anymore.
The unusual events of 2020 were also brought up. Nomura stated that while developmental schedule changes were not drastic, they did impact voice recording most significantly, especially for overseas voice actors. 
There are a total of four main parties with three characters each that Suzui confirms. Lastly, the team chose to implement mostly original Kingdom Hearts tracks rather than Disney ones in order to better represent and celebrate the Kingdom Hearts series as a whole.
Once again, you can read this interview in full, here. 
What are your thoughts on these comments by Tetsuya Nomura and Masanobu Suzui? Let us know in the comments below!