Today, at Sony's final State of Play episode for the year, the Kingdom Hearts III Re Mind trailer (which was leaked late last week) has been officially unveiled! You can watch it below.
You can watch the livestream below.
We previously covered the trailer here when it was leaked.
Kingdom Hearts III Re Mind DLC is releasing on the Playstation 4 on January 23rd and on Xbox One on February 25th. You can purchase the Re Mind DLC for either $29.99 or the Re Mind + Concert Video $39.99 with additional content. Pre-ordering will be available on the Playstation store soon, and is already available on the Xbox store!
Quote

Kingdom Hearts III Re Mind DLC ($29.99)

Additional story: Re Mind
Limitcut episode and 13 boss battles
Secret episode and boss battle
Data greeting feature
Slideshow feature
Premium menu (diverse difficulty settings and gameplay challenges) 

Kingdom Hearts III Re Mind + Concert Video ($39.99)

All of the prior inclusions in the $29.99 package
Concert Video (footage of 19 tracks from the Kingdom Hearts - World of Tres - Orchestra concert in Osaka, Japan)

Version 1.07 (FREE DLC)

Main story update
New abilities added
Keyblades Oathkeeper and Oblivion + new formchanges added
(In game requirements in Kingdom Hearts III to acquire Keyblades)
Sharing features expanded
This trailer shows an incredible variety of new content, such as:
The inclusion of Final Fantasy characters, including Squall/Leon, Yuffie, and Aerith
Explorable Scala Ad Caelum
Playable Kairi
A battle sequence where the Guardians of Light clash with the Xehanort vessels. The three available commands are Attack, Aerial Dodge and Reflega
Several new boss battles are shown, including more Organization XIII battles, as well as a battle against what seems to be a recolored version of Dark Inferno
New story sequences, including:

Riku traveling to Radiant Garden to find Sora
Sora and Aqua standing against several clones/visions(?) of Dark Aqua, implied by Sora to be the embodiment of Aqua's despair
Demyx appearing before Riku in the Keyblade Graveyard
Sora unlocking Riku's Dive to the Heart
Sora and Kairi together in the Final World
Sora meeting Yozora in a night-time scene in the Final World.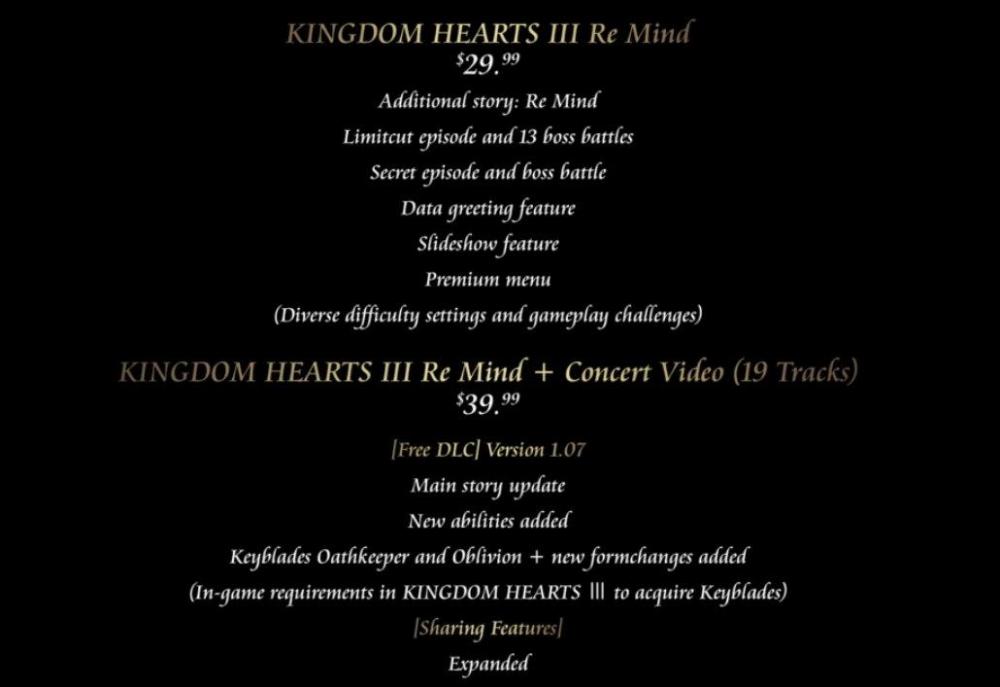 UPDATE: The Kingdom Hearts III Re Mind DLC is now available for pre-order on the PSN store! There are links to both the PSN and Xbox One store pages from the Square Enix website. You also get a voucher for a special Re Mind theme for pre-ordering on PSN!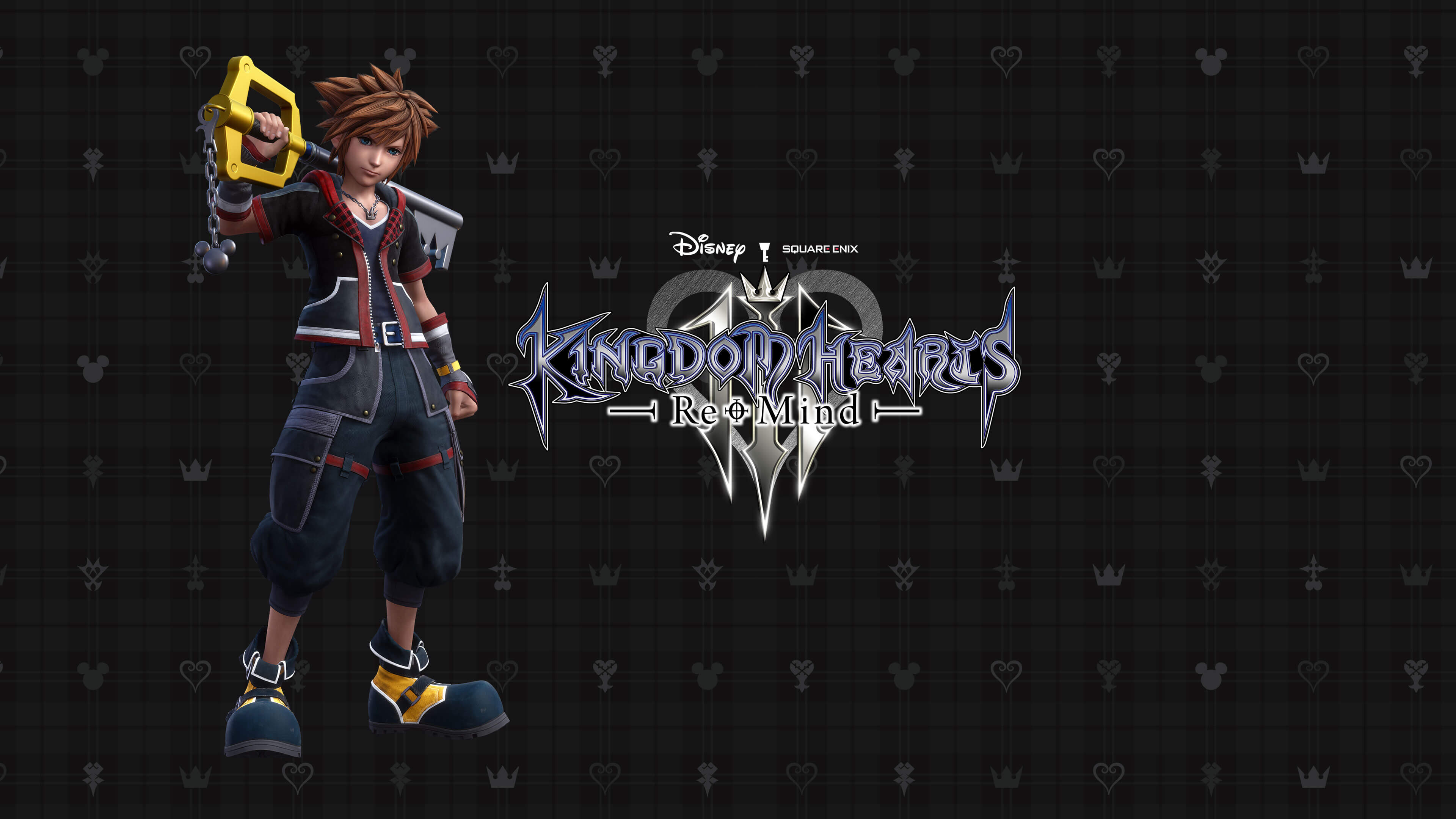 UPDATE: Square Enix have posted new renders of Cid, Aerith, Yuffie, Leon and Sora on their press site! You can view them in our gallery!
Screenshots from the trailer are also available. You can view them in our gallery as well! (thanks to KH13 News Team member KHWaterBlock for the screenshots!)
UPDATE: The Japanese version of the trailer has released! You can watch it below: