It seems Kingdom Hearts III really is showing up everywhere, even in the most unexpected places.
PlayStation's Road to Greatness tour's recent stop arrived at the Kaaboo Music Festival in Del Mar, California taking place September 14-16, and seemingly brought a demo of Kingdom Hearts III!
Surprisingly, an Instagram story from rod83092, who attended the festival showed a brand new screenshot of the Olympus world. You can check out the image below: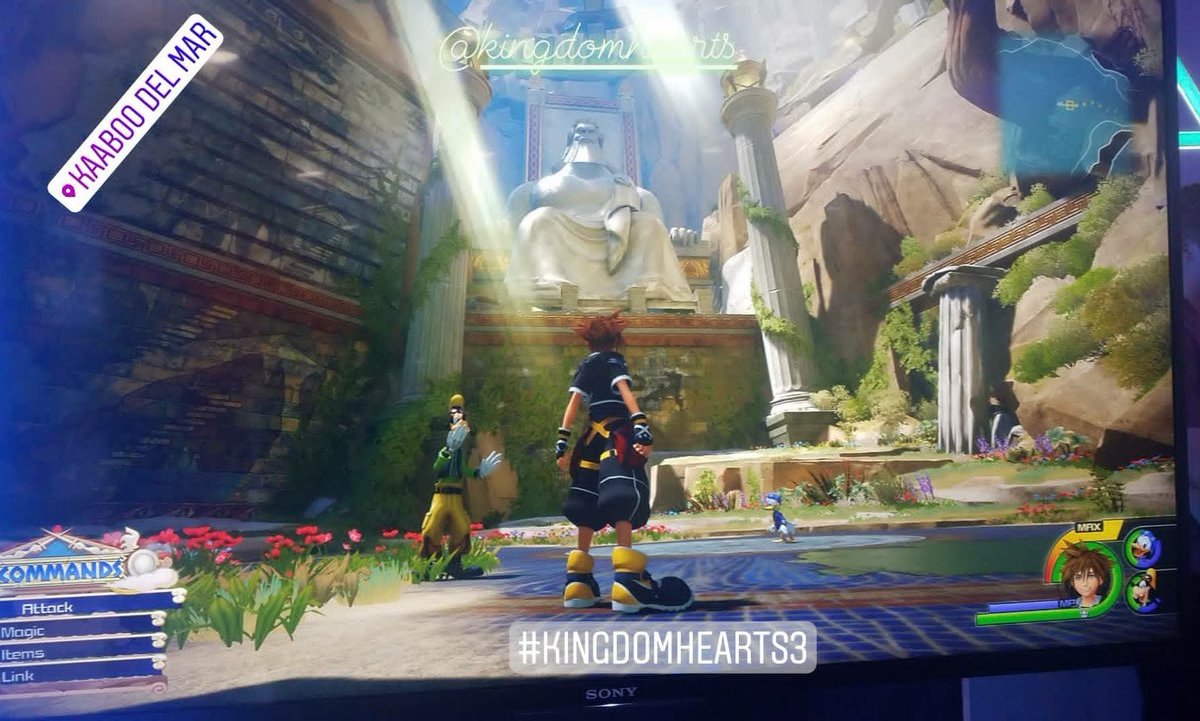 When asked about the screenshot, he said, "You begin near Athens I believe, headed towards Mt. Olympus. The point is to keep getting up higher and higher through the cliffs. You can use a dash gliding ability and fight many different heartless. It rapidly changes scenes until you get to the Rock Titan fight where you defeat him using Big Magic Mountain."
rod83092 also said, "You can choose either Olympus or Toy Box, no time limit at all until completed, and very different from the trailers [shown] before with different colors and environment areas."
The demo seemed to not include the "Premium Showcase" title.
*UPDATE [sep 15, 2018]:* rod83092 has reported that taking photos within the truck has now been prohibited.
If anyone is interested in attending the Road to Greatness Tour, here are the tour dates!