At the Monaco Anime Game International Conference (MAGIC), Kingdom Hearts series director Tetsuya Nomura held a presentation on his career. This presentation included a brief mention of Kingdom Hearts III, with a new screenshot being shown. (via @TheSharePlayers)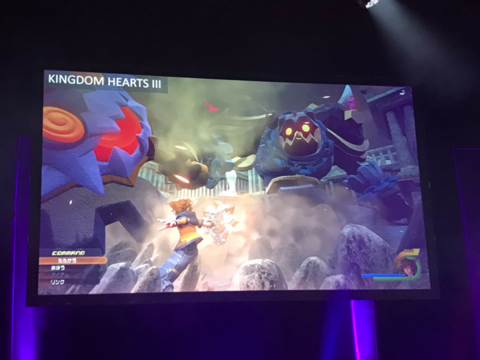 In this screenshot, we can see Sora in Olympus Colosseum using Guard Form with a new shield-based transformation for an unrevealed Keyblade. He also appears to be battling a new type of Heartless. Additionally, one of the command menu slots displays the word "Link", possibly as part of this new transformation. Finally, the wording for the yellow gauge near Sora's health has been changed from "EX" (as seen in the

) to "Focus", matching the format seen in Kingdom Hearts 0.2 Birth by Sleep -A Fragmentary Passage-.

 

A close-up shot of Guard Form can be seen below, thanks to @RedMakuzawa.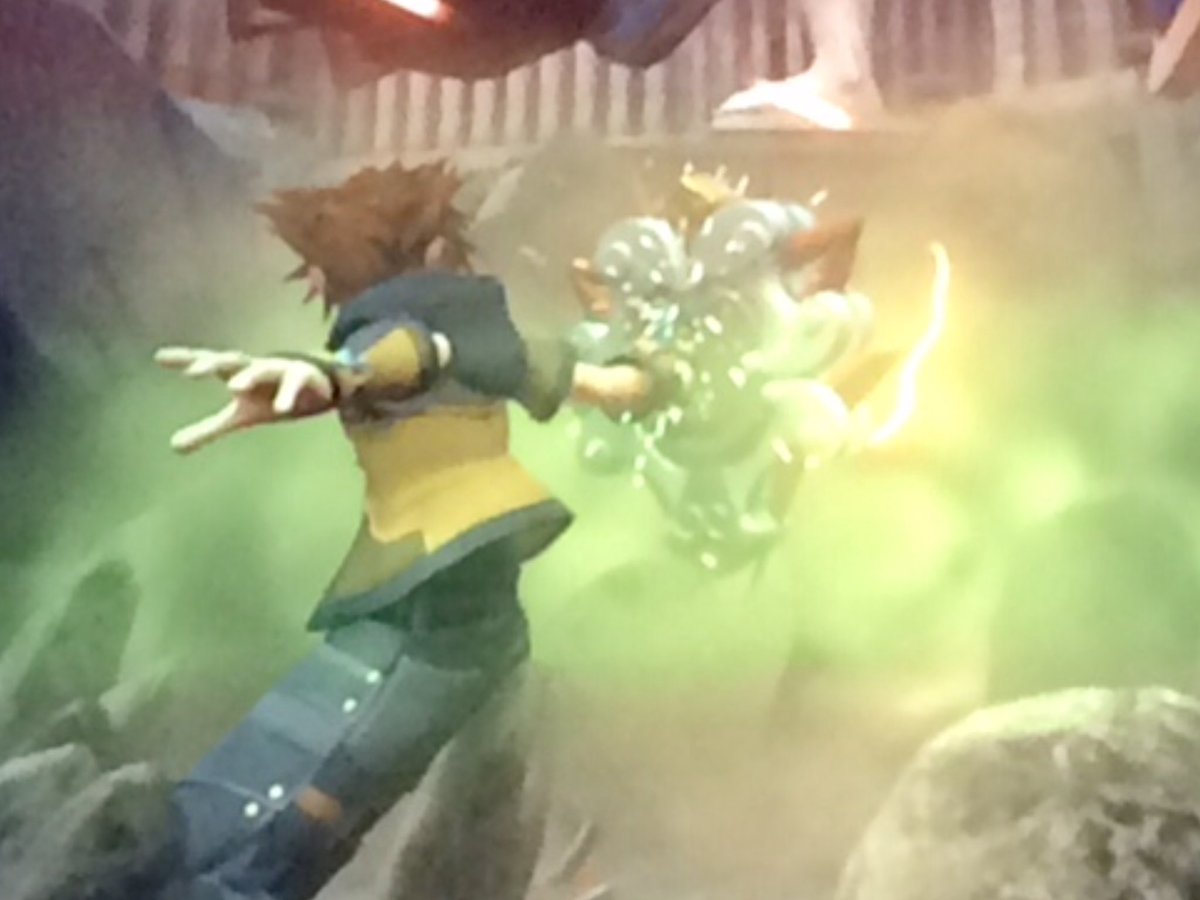 Unfortunately, no new trailer is confirmed at the moment according to @RedMakuzawa. Only the screenshot was shown at the presentation.
What do you think of this new screenshot? Share your thoughts in the comment section below!
UPDATE 1: A higher quality, direct feed image of the screenshot can now be seen thanks to the official Kingdom Hearts twitter account.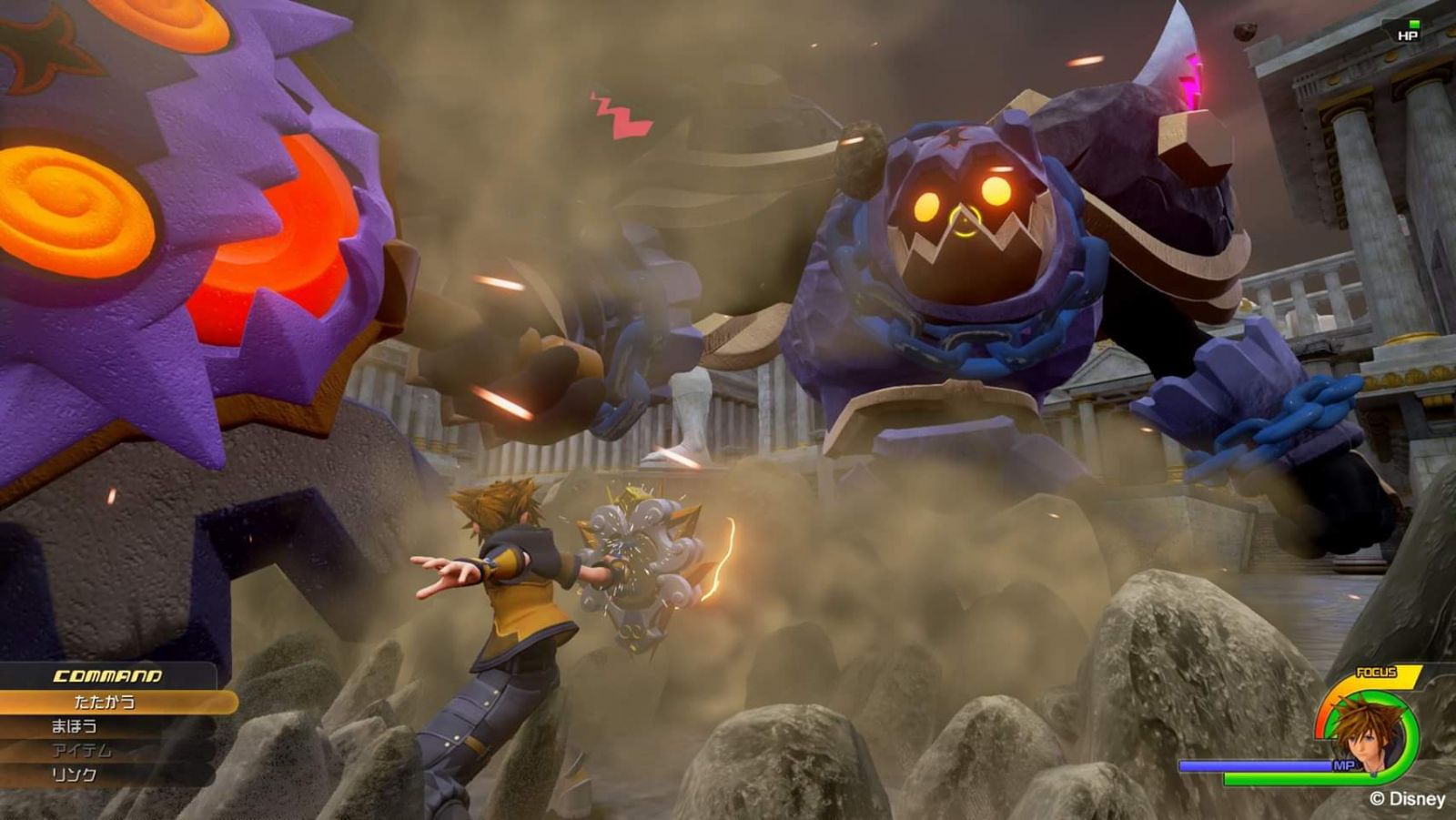 UPDATE 2:
According to Gameblog.fr, Nomura stated the screenshot takes place in the city of Thebes. The Keyblade has the ability to change into a lot of things, some of which are the aforementioned shield and a chariot. He also clarified that the new form in the screenshot is the Power Form, which contradicts the information that we received last time about Power Form. We'll bring clarification as soon as we get it.
UPDATE 3: The quote from Tetsuya Nomura regarding Power Form has been translated and clarified thanks to Dandelion from KHInsider.
This is the first time we're showing this screenshot of Kingdom Hearts III, it's happening in Thebes and they are fighting a new type of Heartless. The Keyblade can transform into a lot of things. When in Power Form it can be changed into a chariot.