Attendees of the Kingdom Hearts Premium Theater event at D23 Expo Japan were given the chance to watch new Kingdom Hearts III footage. Though the trailer won't be released to the public for a while, we have some details given by attendees on Twitter.

<3

What we know so far:
The world based on Tangled makes a reappearance, with a new flower Heartless

A new Nobody is shown, confirming their return as an enemy in Kingdom Hearts III.

The conversation between young Eraqus and young Xehanort is expanded upon from what we've seen previously at E3 2015 and Tokyo Game Show 2015 (Later revealed that this conversation is in the event-exclusive trailer).


Sora locks on to 10 Heartless at once within 1.5 seconds and begins to attack at lightning speeds for a temporary period of time!




The speedy action of the KH3 trailer surprised some.




New abilities of Sora, Donald, and Goofy were revealed. Footage of 3 people riding on Goofy's shield and attacking.




Character movements in battle scene are detailed. Especially Sora's legs in the river.




There was a river Sora fell into while fighting heartless.




Towards the end of the trailer, there is a scene with Sora, Riku, Kairi, Ven, Aqua, Terra, Namine, Roxas and Lea. This is the scene that made many fans emotional.



Thanks to KH13 user ZeroKitteh for compiling a list of notable moments from the trailer. A sketch of this new nobody can be found below thanks to Twitter user @aibo_ac7. This nobody seems to have possible ties to Marluxia: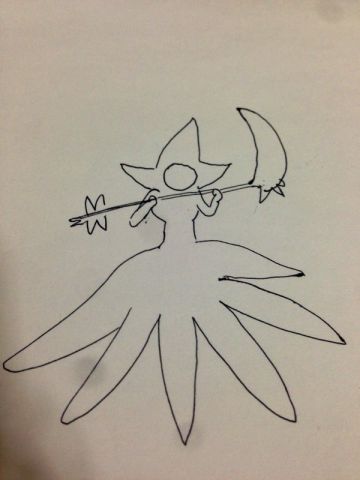 More impressions will added as we receive and translate them. Thank you for your patience.