Our spikey-haired hero has returned to continue his fight against the darkness in a brand new and most awaited installment of the 17-year saga, Kingdom Hearts III! Kingdom Hearts III is a masterpiece that flourishes through the cinematic cutscenes, gameplay, and story while retaining bits and pieces from past games. This preliminary review will go over our staff's  takeaways of the game without spoiling the story. An in-depth analysis and video review will also be coming soon! Update [Feb 11, 2019]: Our video review, which includes our rating and a fuller discussion on the game, is now up! Watch it here or scroll down to the bottom of this article!
The charm of Kingdom Hearts III lies prominently in the amazing cinematic scenes Square Enix developed working in unison with Disney and Disney Pixar. Compared to the past games in the series, Kingdom Hearts III's cutscenes are more vibrant and the characters are far more expressive, both in cinematics and in gameplay. No more robot face Sora! Sora blends in smoothly with Pixar characters as if he were originally part of the movies. The scenes transition into battle flawlessly and without delay. Along with the beautiful visuals, Yoko Shimomura's arrangements amp up the emotion throughout the game and resonate nostalgia, beginning with the new arrangement of Dearly Beloved. Hearing Dearly Beloved brought back many memories and emotions from the years of playing the series. To top it off, the dialogue is delightful; written by director Tetsuya Nomura himself, the scenarios were scripted naturally, with humor scattered throughout that underlined the theme of friendship. You will find yourself chuckling even at the cheesiest lines! The story is an engaging experience with contributions by the player itself but also succeeds in delivering the immersive of the original Disney movies themselves.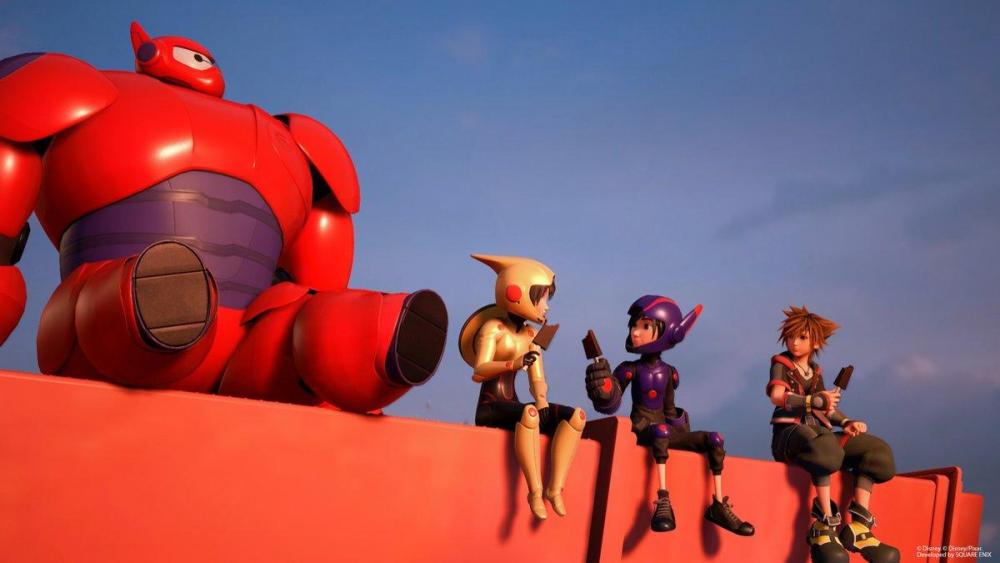 As expected, Kingdom Heart's storytelling's staple convolution throughout over a dozen different games may hinder new players from grasping the core plot elements - even at a basic level. Actually, it's not even an issue of understanding the plot, which is partly aided by references to past events, flashbacks, and the Memory Archive summary videos; but rather it is an issue of appreciating it. Longtime fans may make jokes regarding the series's plot but we still find ourselves enraptured by plot twists (and holes), tangled dialogue, vague implications, abstract references, and symbolism in the story. For brand new or fairly new players, their inexperience with the "side games" of the story (whose stories can be accessed at once via the 1.5+2.5 and 2.8 collections for PS4) may not hinder the fun of playing Kingdom Hearts III or even understanding the superficial plot points, but can sadly interfere with the delight that comes with both comprehending the underlying plot and characters' personalities or pondering about its mysteries. Despite this, whether Kingdom Hearts III can encourage new players to try out the other games (or at least read multiple wikis on the series) is a question that needs to be asked exclusively to those very players.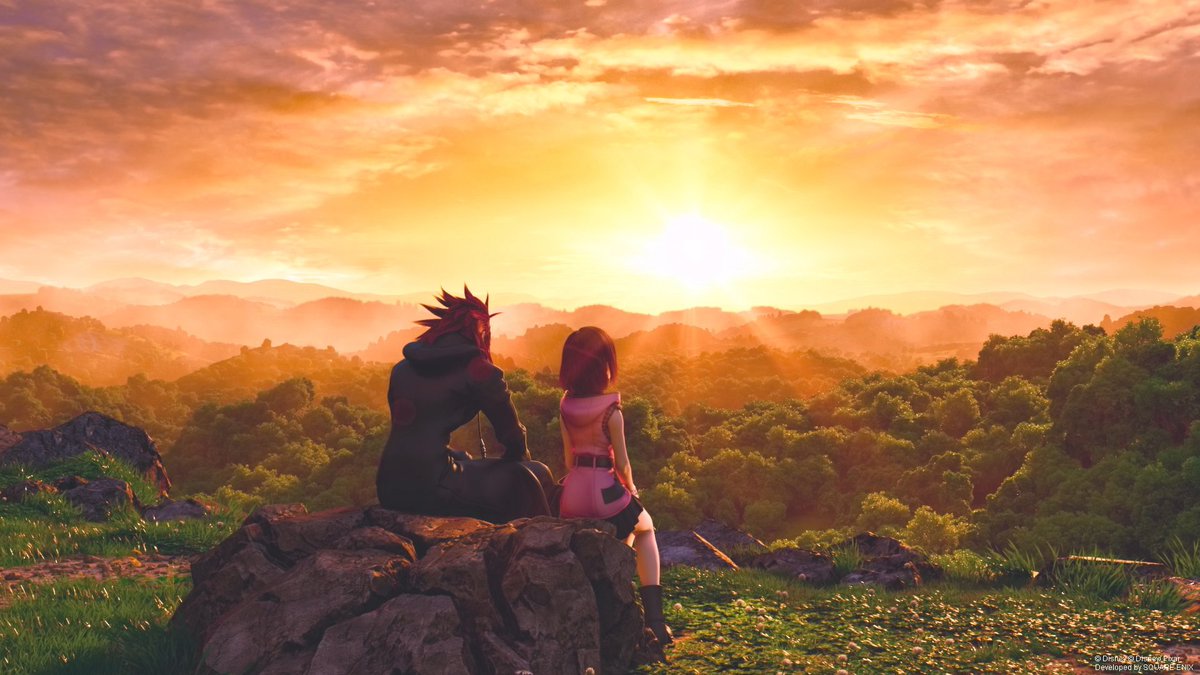 Before we dive in to discuss battle, let's take a moment to talk about the amazing Gummiphone. The Gummiphone is first introduced as a way to communicate in the Kingdom Hearts universe and as a way for Jiminy Cricket to record your adventures. But as with any smartphone, its main use becomes quickly evident; selfies! Characters will pose when you aim the front or back camera at them, and you can make Sora give a cheesy smile (pun intended). Some characters are more photogenic than others (*cough* Rapunzel *cough*) and you may find yourself taking a few dozen pictures of or with them. The views are also breathtaking, in some worlds more than others, and you can't help but want to record this in photographs. Unfortunately, the maximum number of photographs allowed is 100; but you can easily save your favorite ones externally on social media, and delete some as you go along, such as the Lucky Emblems photos, which are stored in their own separate album. Speaking of Lucky Emblems (just another name for Hidden Mickeys, really), snapping a good picture of them will enable you to unlock the secret ending movie after beating the game upon installing Update 1.03. The requirements are to snap all 90 Emblems in Beginner mode, 60 on Standard, and 30 on Proud, and the movie can be viewed either after the Epilogue or in the Theatre.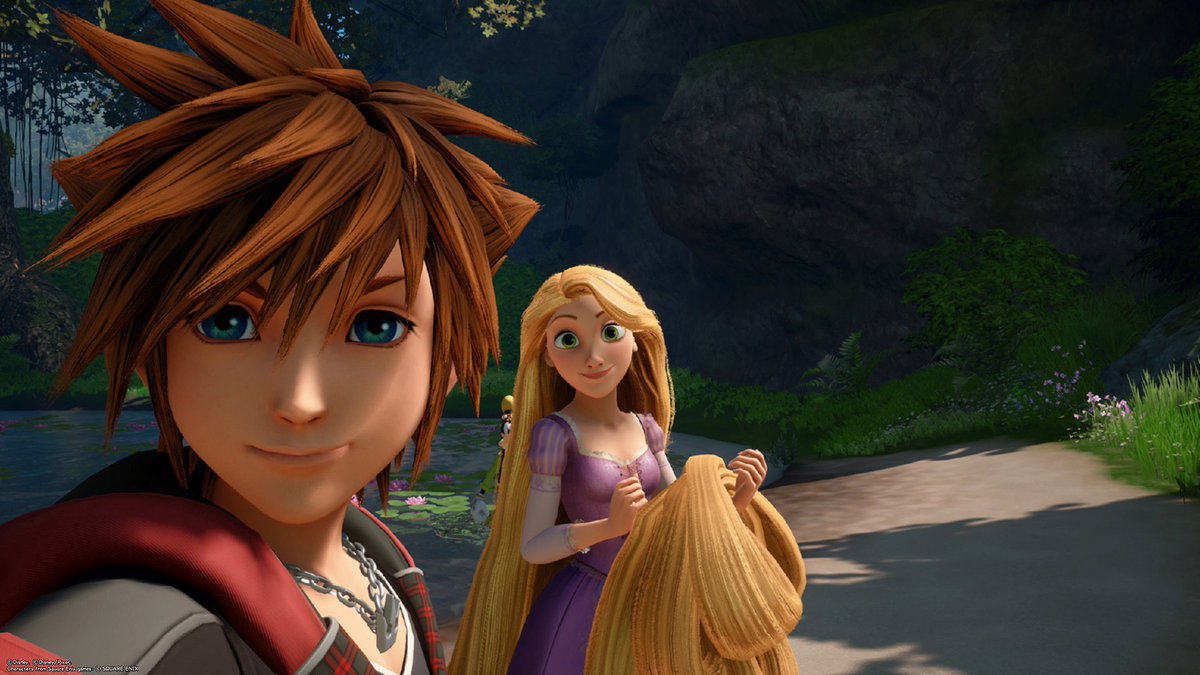 Now, onto battles. Kingdom Hearts III's gameplay feels very fluid and has improved from the demo. There are factors that pay homage to past games such as the return of Flowmotion and Shotlock. The game also has many new varieties of mechanics. Formchanges, in which Sora and Keyblades transform into powerful forms with very effective combos, and a mechanic called Attractions, that unveil beautiful cinematic scenes of Sora, Donald, and Goofy riding recognizable Disney rides that release powerful finishers. The detail and time put into the Attractions are amazing, and many, like Splash Run, leave you feeling like you're riding them yourself; but they often feel excessive and overpowered in battle. There are times during battle when I accidentally trigger the Attractions and it feels more in the way than helping. (By the way, you can change between different reaction commands using L2!)
There are many layers in this game that enable you to vary your strategy from world to world, battle to battle, and within the same battle! As always, you can equip your favorite abilities, but in Kingdom Hearts III it is one of the keys to making gameplay more challenging. In fact, selecting Proud mode is only one way to test one's abilities; for more competitive players, equipping and unequipping certain abilities (such as MP Safety, Zero EXP, or Auto-Finish) is highly recommended. A monumental change has been implemented in the Keyblades in this game; along with formchanges, each with their own gimmicks and abilities, even more variety can be added by switching between 3 Keyblades in a single battle or even during combos! Switching Keyblades also helps in retaining forms by preventing their timer from depleting. And if that isn't enough, you can power up your Keyblades with the help of Moogles, the meisters of synthesis! After formchanging your Keyblade, you can choose to deal powerful finishing attacks; some can leave you with a sense of accomplishments as you knock down enemy after enemy; others... not so much. (Try the Hero's Origin Keyblade finisher for the Counter Shield formchange when you get the time; you will know exactly what I mean!)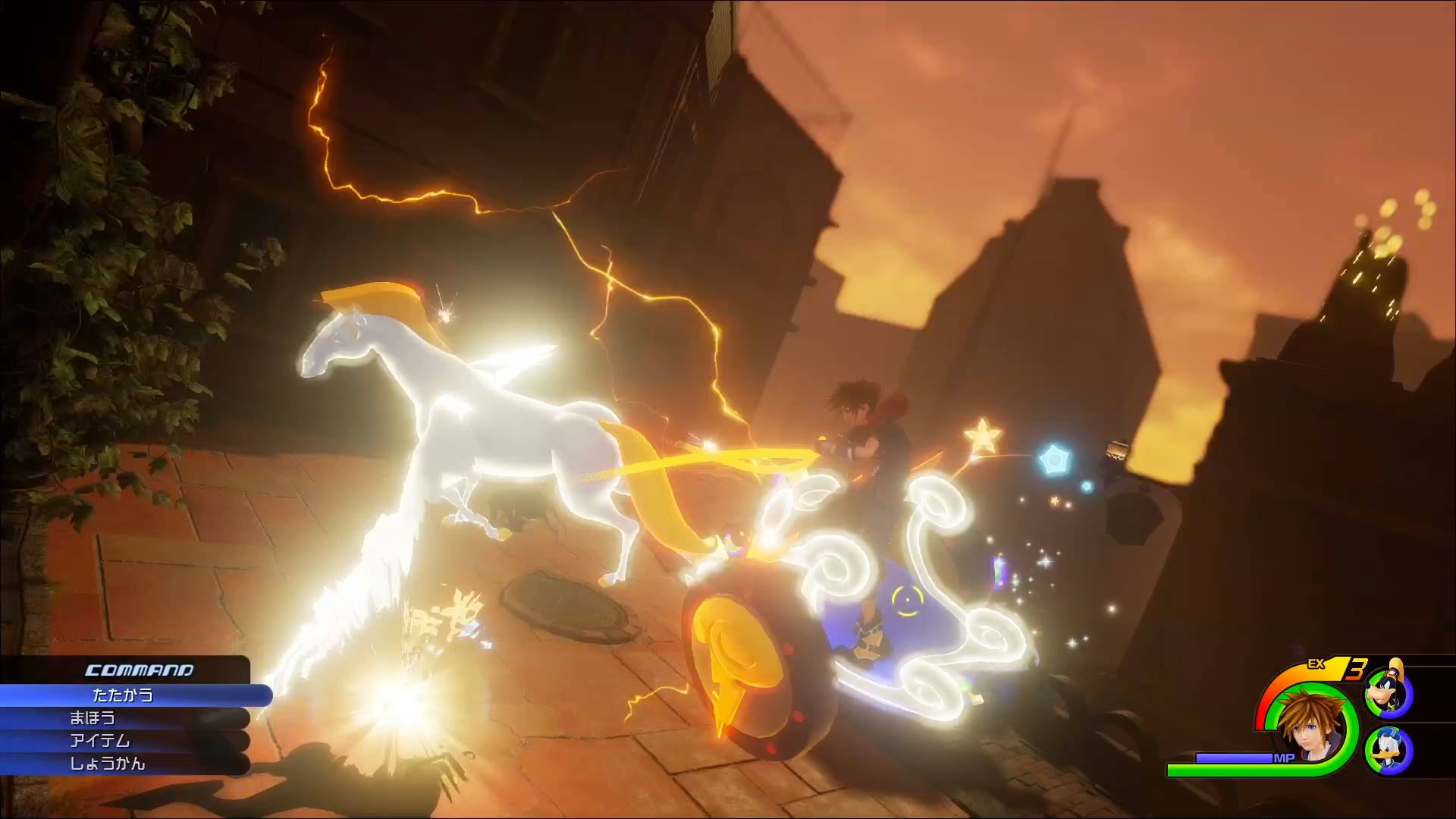 Among Kingdom Hearts III's plethora of battle elements to use at your disposal, other examples include Links with other Disney Characters (and Dream Eaters) and Team-up Attacks with your allies. It feels refreshing to be able to hear your party members call out to alert you that they are ready to deliver a special move together. Some of these moves can also be used outside of (or exclusively in) battle to overcome barriers in your exploration, such as burning debris with Goofy's shield or tall cliffs with Rapunzel's hair.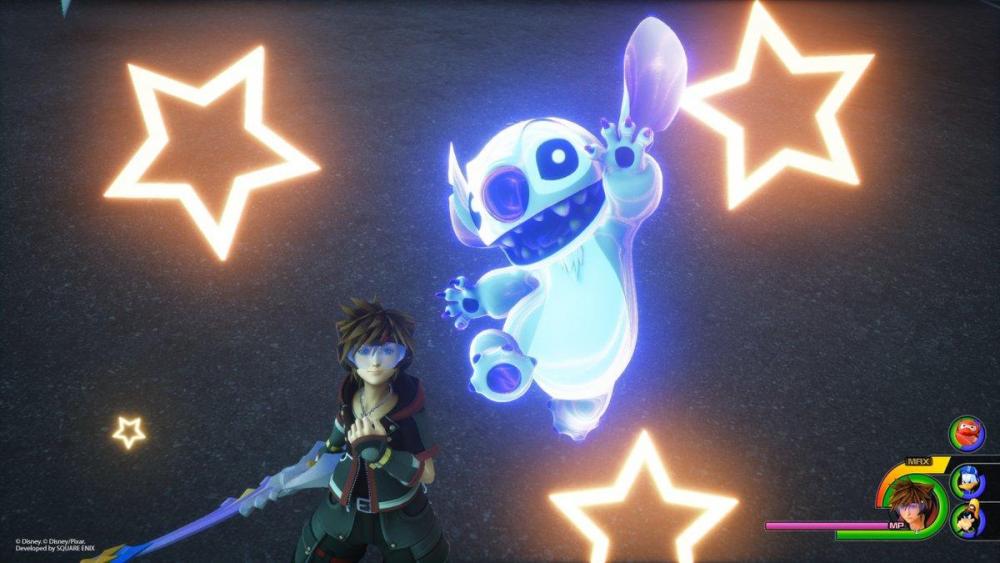 Variety in combat would mean very little if not accompanied by a variety of battles. Fortunately, in Kingdom Hearts III, the two go hand-in-hand. (Yes, pun intended.) The enemies in the game are quite diverse and therefore push you to choose different combat strategies; this aids even the least creative, most stoic players to come up with their own styles - and enjoy doing so! Almost every fight - from the hordes of Heartless to the small, medium, and big boss fights - has a different fighting experience to offer. The boss fights are always interesting and ask you to change strategies during the battle and relish in figuring your way out of it.
The worlds of Kingdom Hearts III also introduce new mini-games for players to enjoy! Each world has its own set of games along with recurring ones. A favorite of mine is the Tangled rhythm mini-game where Sora dances at the festival in Corona. The mechanics are very similar to Atlantica's mini-game in Kingdom Hearts II, but the music is instrumental and amps the rhythm as you proceed through the different stages. Classic Kingdom mini-games are also accessible through the Gummiphone, inspired by LCD games and themed after classic black and white Disney shorts; these are simple yet addictive, and fun to spend time playing during breaks from grander fights and breaking previous records.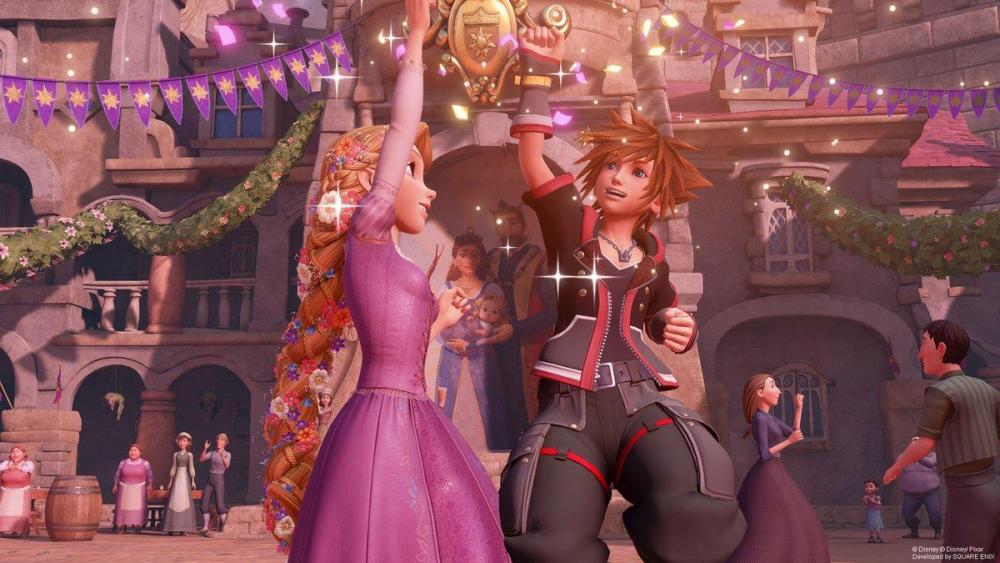 Something convenient in Kingdom Hearts III is Remy's restaurant in Twilight Town - which can be accessed through the world map as well! At Remy's Bistro, you can use the ingredients you've collected to cook new recipes through a pleasing mini-game and the outcomes are beneficial! When dishes are consumed, it raises stats for a temporary amount of time (and you get a bonus for a full-course meal). Ingredients can be bought in Moogle Shops but also collected in different worlds; make sure to check every cranny, smash every barrel, hit all the bushes, and swim every way! Even if those broken barrels don't yield anything on your shopping list, they might give you some extra Munny to spend - which is great, because you might find yourself strapped for cash otherwise.
Apart from looking for ingredients and Lucky Emblems, another element that rewards the player for exploration comes with the Gummi Ship's "open-world" mode, but let's talk about that within the next section of our review: the return of the Gummi Ship.
It could not have been imagined in any better way.
The Gummi Ship element of the gameplay has been completely overhauled in Kingdom Hearts III. You can now explore the universe freely and multi-directionally, leading your own way across asteroids, avoiding enemies, marveling at space lights or venturing to find treasures hidden inside puzzle-like Treasure Spheres while bathed in the light of faraway stars. The stars themselves may represent a constellation that you can take pictures of (yes, you can use your Gummiphone in space) to be rewarded with new blueprints. And then, when you're well rested, you can dash towards enemies of your level of choice and engage in a fight in the Gummi Ship's battle mode. The Gummi Ship can be customized to boost appearance and stats at an even greater level in this game, and can be equipped with auxiliaries such as special weapons and "teeny ships"! It is something I suggest you play yourself to experience the marvel of. Below are some of our favorite Gummi Ship designs!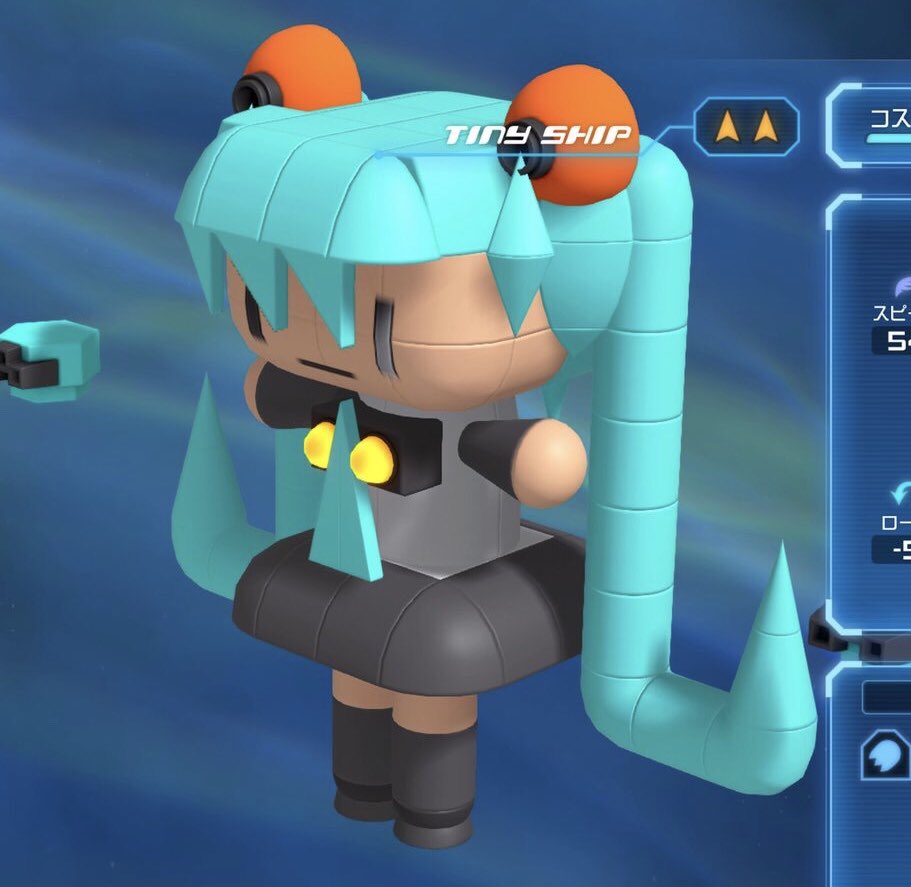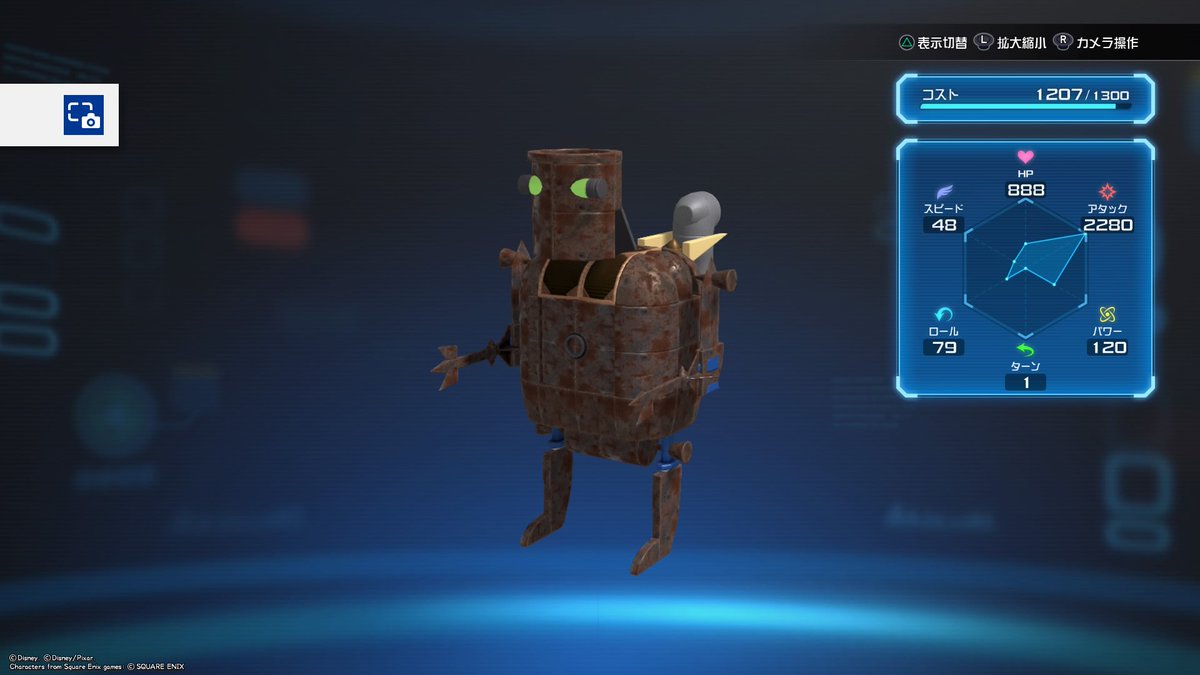 In conclusion, Kingdom Hearts III isn't perfect, but it's definitely a masterpiece. Following the series for years, this game stirs up so many emotions and is a rollercoaster ride from beginning to end. It makes you laugh so hard that you can't breathe, it also breaks your heart and makes you cry. It is incredibly fun to play and easy to immerse yourself into as it offers you the freedom to choose your own play style, all this in a gorgeous Disney and Square Enix original settings.
If you haven't picked up Kingdom Hearts III yet, you should! If you are new to the series, the game offers a memory archive in which you can watch videos recapping the past games, and is not timid in bringing back events from the past to remind old players and recap new ones. If you are Disney fans, all the better experience as it takes you on a nostalgic adventure as you re-experience beloved stories or a new storyline altogether with your favorite Disney characters. But to truly appreciate the charm of its storytelling, we recommend playing Kingdom Hearts HD 1.5 + 2.5 ReMIX and Kingdom Hearts HD 2.8 Final Chapter Prologue, both on PS4 and also available as a physical bundle in Kingdom Hearts -The Story So Far- and digitally in the All-In-One Package. If all else fails, there's always fanmade recap videos such as the Kingdom Hearts Timeline series to help you out!
But whether or not this is your first Kingdom Hearts game, it will be an insanely fun ride.

Follow us on Twitter, Facebook, and Tumblr for more news on Kingdom Hearts, and keep in touch with the latest highlights through our Kingdom Hearts III master coverage!
UPDATE [Feb 11, 2019]: You can also watch our video review for a fuller discussion by Staff @Toominator and @SeaSaltShelby on what they enjoyed, the most and  the least, about Kingdom Hearts III!



Kingdom Hearts III review codes were provided by Square Enix. This review pertains to Version 1.00 played on a standard PlayStation 4. This review was co-written by Erica-Janine Sanguir and Fatima Kaiyum; it been updated with additional comments after Update 1.03. The video review was made by @Toominator and @SeaSaltShelby.
For more reviews by critics, click here.